The NHL Twitter Trend : Most Popular Tweets | Canada
Congratulations to Marc-Andre Fleury on a huge milestone! Fleury is now in sole position of third place on the all-time wins list for NHL goalies.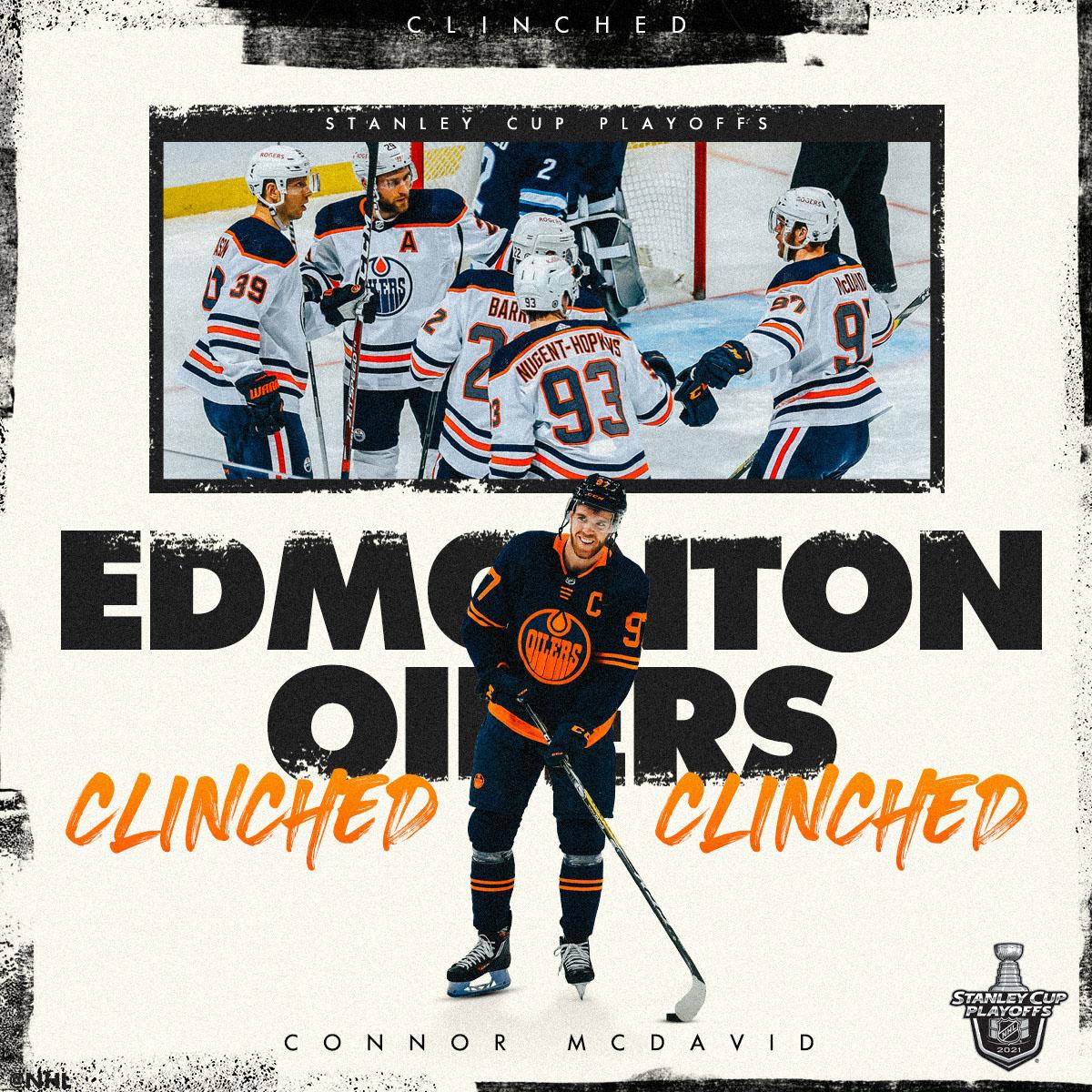 The NHL on Twitter
Philly Pete ()
Philly Pete's NHL Plays for 5/6 Bruins in Reg -155 Canes/Hawks o6 -120 May add on for the Oilers/Canucks game later but this is it for now. Client play sent. Cheers. NHL Season: 432-408-31 + @12ozSports
Beat the Spread Picks ()
Lots of heavy favs tonight in NHL. Bruins, canes are the best in my eyes. Let's kill tonight🥊 - NBA Nets (-110) MLB Dbacks ML (+125) TB/Halos O8 (-115) NHL Pens (-135) Pens/Sabres O6 (-120) Bruins/Isle Parlay (+100) 🔥2U MAX Play🔥 Bruins/Canes Parlay (-125)
Melissa Cunningham ()
Weird night for NHL: 2-3-2 , not my best I will be back at it tomorrow! Already loving the card! 🏒Capitals O 6 🙅🏻‍♀️ 🏒Wild O 🗑 🏒Knights ML 💰 🏒Preds in reg 🗑 🏒Sens first pd ML🙅🏻‍♀️ 🏒Jets ML 💰 🏒Avs O 6 -104🗑
Pittsburgh Penguins ()
Congratulations to Marc-Andre Fleury on a huge milestone! Fleury is now in sole position of third place on the all-time wins list for NHL goalies.
Ian Moran ()
2015 "Hardy's going to play in the NHL"😂😂😂😂 2017 "Hardy's going to play in the NHL"😂😂😂 2019 "Hardy's going to play in the NHL"😂😂 2021 "😂" Congratulations @MikeHardman19 #BigBlueProud
Ted Starkey ()
Per @hockeyfights, Lars Eller now has two NHL fights. Tonight and when Marchand jumped him in the 2018-19 opener.
Catherine Silverman ()
That being said, the fact that TJ Oshie is having to participate in this clownish farce today is extremely unfair, which is 100% on NHL Player Safety. An utter joke.
NHL ()
No. 1 is always special. Welcome to the Show, @shane_pinto! NHL x @MGMResortsIntl
Hopeful Knicks Fan ()
all of nhl twitter is putting their differences aside to root against wilson and the caps. what a beautiful site
⋅⋊ Peyton Alexander ⋮⋮ Vaccinated 💉 ⋉⋅ ()
Chaining rookie defensemen to Tyler Myers is the Canucks' "Welcome to the NHL" gift
Spence ()
Quick update: Sabres goaltending pipeline is: AHL 3rd stringer who's suddenly a dominant NHL goalie A promising ECHL rookie who is a .863 in the AHL 49-year-old goalie coach Mike Bales . . An ECHL standout who has a .725 in the AHL.
Empire Sports Media ()
Rangers make a statement: NHL Dept. of Public Safety is unfit for the job. By Jim Bay
PuckPedia ()
The #Sabres signed 25 y/o G Stefanos Lekkas to 1 year deal for this season: NHL: $700K Salary Minors: $55K SV% in 7 AHL GP
Vancouver #Canucks ()
Hopefully this is the first game of many. Coach Green discusses defenceman Jack Rathbone getting set to make his NHL debut tonight. #Canucks | @TheProvince

Sam Carchidi ()
The NHL being the NHL. Inconsistent on decisions at every turn. Bravo, @NYRangers.
Jackie Redmond ()
LOL to clarify - I did not leave NHL Now. I went to Canada for a week because I wont be able to do that for 2 months during playoffs and am now awaiting COVID results before re-entering the studio. I should be back on @NHLNetwork tomorrow! :)
Adamm H24 🍁 ()
Imagine being an NHL player making $5,000,000 and get fined $5,000! That would be like an avg person getting fined $10 😂...... No surprise with Wilson the NHL doesn't even know what goalie interference is let alone an attack
Jeff Paul ()
@NHL @ovi8 I still remember this game. The way the two scored was completely different styles. Sid playing the crease and ovi letting his shot do the talking. Great to watch!
Kat ()
@NHL @GreatClips yes, let's talk about hair! like how tom wilson threw panarin to the ice by his hair, and then did it again! and isn't facing any repercussions! let's talk about it!
NHL News ()
Milan Lucic has waived his NMC for the Seattle expansion draft: "As much as I want to stay in Calgary I didn't want to handcuff (GM Brad Treliving)... so I agreed that I would waive it if he didn't want to protect me." via @EricFrancis. #CofRed #SeaKraken
Platinum Seat Ghosts ()
If you consider a playoff game to be equivalent to 3 reg season games as far as suspensions go, and let's say a fine is the equivalent of half a game suspension, the NHL deems Kadri crosschecking Debrusk a couple years back to be 18 times worse than what Wilson did last night.
Sully ()
@JoshYohe_PGH not only are they not helping, you would be hard pressed to make the argument that the NHL even cares at this point.

Josh Yohe ()
When Matt Cooke was officially out of control, Mario and Ray Shero sat down with him, told him he had a problem and that he had to change. The Capitals just keep pushing the idea that Tom Wilson is a victim. It's a disturbing lack of accountability. And the NHL isn't helping.

PensBurgh ()
There's a recap of last night's game, Mike Matheson is out week-to-week, and the Baby Penguins will not see the playoffs. All that and more in today's Pens Points:
Cannibal King ()
@JiriSkipDudacek @ByMHarrington Great stories for these guys for unreal that the Sabres goalie depth is bereft of NHL talent except Ullmark.
740TheFAN ()
#NHL Kaprizov, Brodin give #mnwild come back over Golden Knights 6-5 | 740 The FAN
John - Lafreniere Is The Way ()
Hahaha I had to tell this to 3 idiots tonight who made this absurd claim. The crapitals fanbase, outing themselves as the worst fans in the NHL. Good to know these clowns would never last in a fight, especially if it went to the ground. #NYR
Vincente Riccobene ()
@spittinchiclets Call him whatever you want, any nhl team would sign this guy. There isn't a player in the league that can play on the edge and spark a comeback like this.
NHL ()
The @EdmontonOilers have clinched their spot in the #StanleyCup Playoffs‼️

Pickswise ()
🚨 THE SWEAT $1,085 PARLAY GIVEAWAY 🚨 MASSIVE #NHL PUCK LINE PARLAY 📈 We will share the winnings of our Parlay Play with ONE LUCKY follower 💰 How To Enter 👇 - Follow @Pickswise - Retweet Giveaway Want an EXTRA entry? 📈 - Follow us on INSTAGRAM @Pickswise