#TheBachelor Twitter Trend : The Most Popular Tweets | Canada
My biggest fear right now is that the flowers don't get delivered to Victoria's mom. Her mom at least deserves those after all she's clearly had to deal with her whole life #TheBachelor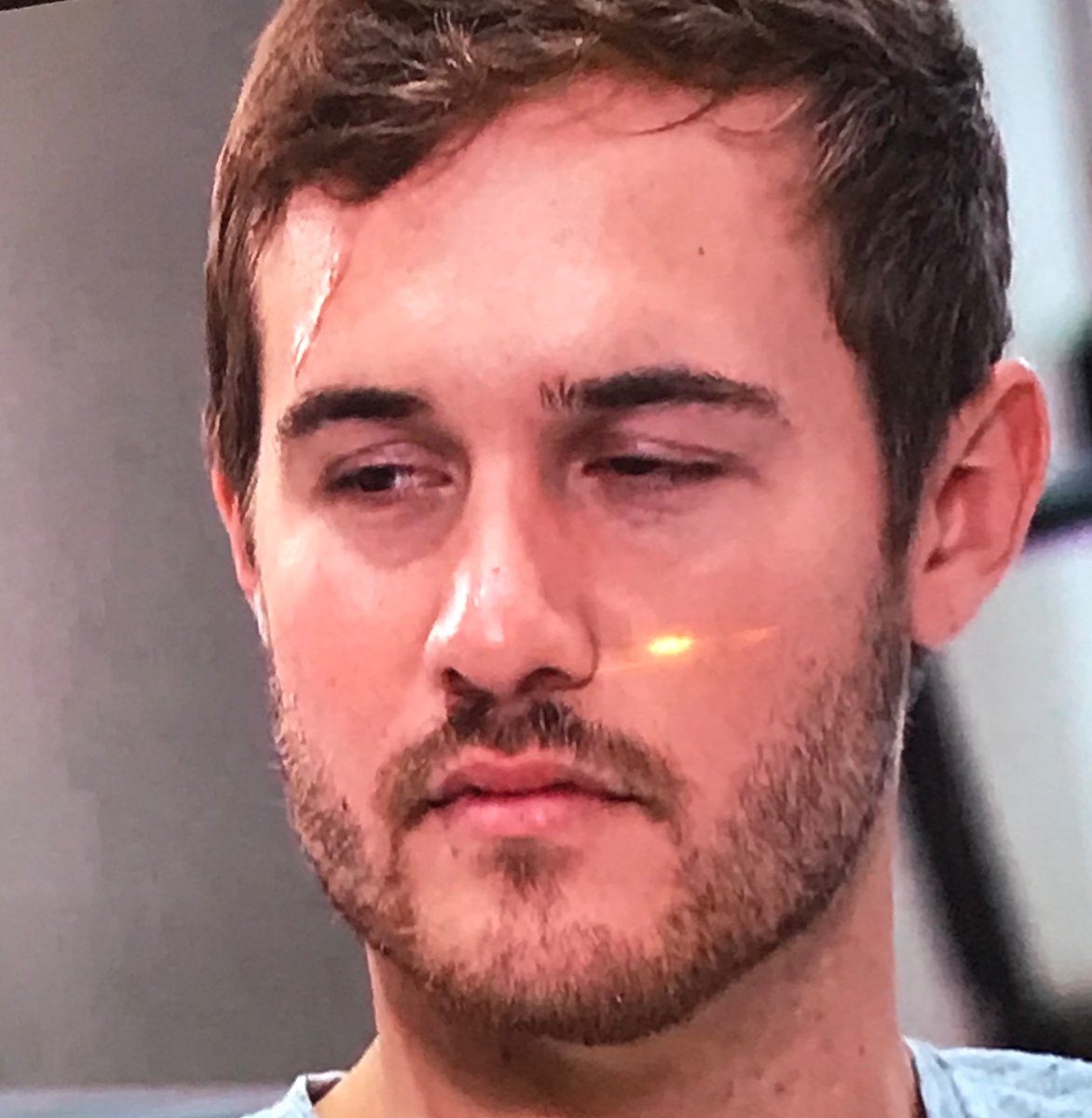 #TheBachelor on Twitter
Carissa ()
@BachelorABC #TheBachelor The emotional abuse that Peter experienced from Victoria F is frightening and to see your show broadcast it without a *disclaimer "if you're in an emotional abusive relationship with a narcissist there is help". Missed opportunity. @ABCNetwork
M I K E ()
My new favorite activity is searching #TheBachelor after each episode to see how twitter roasted everyone on the show this week
Emotionally unstable ()
madison getting the rose and realizing she has to go to fantasy sweets #TheBachelor
Emotionally unstable ()
holy shit this is so heartbreaking peter what the fuck is wrong with you #TheBachelor
◾️◾️◾️ ()
Victoria deleted her Instagram. She doesn't know how to deal with her own Peter needs a grown woman not a girl! #TheBachelor
Danny Dorito ()
My guy Madison's Dad lookin like an old ass Ignatius Thistlewhite #TheBachelor
Amber ()
Kelsey has her stuff but I legitimately think she was the best choice out of the 4. Victoria is manipulative. Madison failed to tell Peter something that was a dealbreaker for her until she secured her final 3 rose & Hannah just wants those sweet Insta endorsements. #TheBachelor
Derek Stensland ()
@RyanRossow I've never seen such in-depth, intricate knowledge on this show. #TheBachelor
Rosie Oganesian ()
@BachelorABC I am gonna sign up for this in 2 years. Just give me some time please. I need to find my Peter. #TheBachelor
Angie J ()
Y'all love pointing out Victoria's red flags! But, what about Madison's?! You don't give people ultimatum's trying to tell them how to live their life just because that's how you live yours! GTF outta here! #TheBachelor

TooFab ()
Peter just keeps turning red flags into roses as #TheBachelor reveals his final three:
Lily Hernandez ()
Seriously I thought he was that family friend who always comes over 😬 #TheBachelor
Karen ()
@BrettSVergara If you actually THINK about it. I mean from what WE SEE on TV ..... How can you even picture a relationship with someone that whenever you question them about something, they just drops a few tears and walks away. Like??? What is that. #TheBachelor
Brittany ()
"there's been many relationships broken up because of her" OHHHHHHHHHHHH FUCK THERE IT IS #thebachelor
Jack Frevola ()
Legit every date with Victoria has gone south. Peter what do you see in her. How has she gotten this far. #TheBachelor
Gabbatron🌻 ()
I think @therealDBcoop have the same thoughts on this season 🤦🏻‍♀️😂 #TheBachelor
Sandy Burke ()
If Peter really wants a girl to become his wife he wouldn't have sent Kelsey home. That girl was serious as hell/looks like she's in love w him. But if he wants a girl just to have fun with, any of the other 3 will work. Madi isn't sure what she wants,Vic is a #TheBachelor
Adam Strong ()
A glimpse inside Peters brain as he attempts to make rational decisions: #TheBachelor
J ()
I don't know how the casting process is but @MikeJohnson1_ really dodged a bullet, imagine him being #thebachelor this season with this bunch of cray cray children omfg dude choose Mike next pls and cast a mature and sane group of girls
Marissa ()
"DAMN! Your Twitter feed is going to be blowing up!" - Rome at the end of another dumpster fire episode of #TheBachelor
Bachelor Bitch🌹 ()
So I already clarified this in a comment below this tweet but let me just say sure you can make a mistake once but this is clearly repeated behavior with her. Also I've had good people I know killed by drunk drivers so it just struck a #thebachelor #bachelornation
ⓙⓘⓛⓛ ()
if i was on #TheBachelor and made it to hometown dates where the hell would i take him? the ontario mills?! 😂
Mackenzie ()
I like Madison and she's totally adorable but the little scrunchy face, closed-mouth smile she always makes drives me INSANE #TheBachelor
Nathan Scoggins ()
When the TV freezes at the unintentionally perfect moment. #thebachelor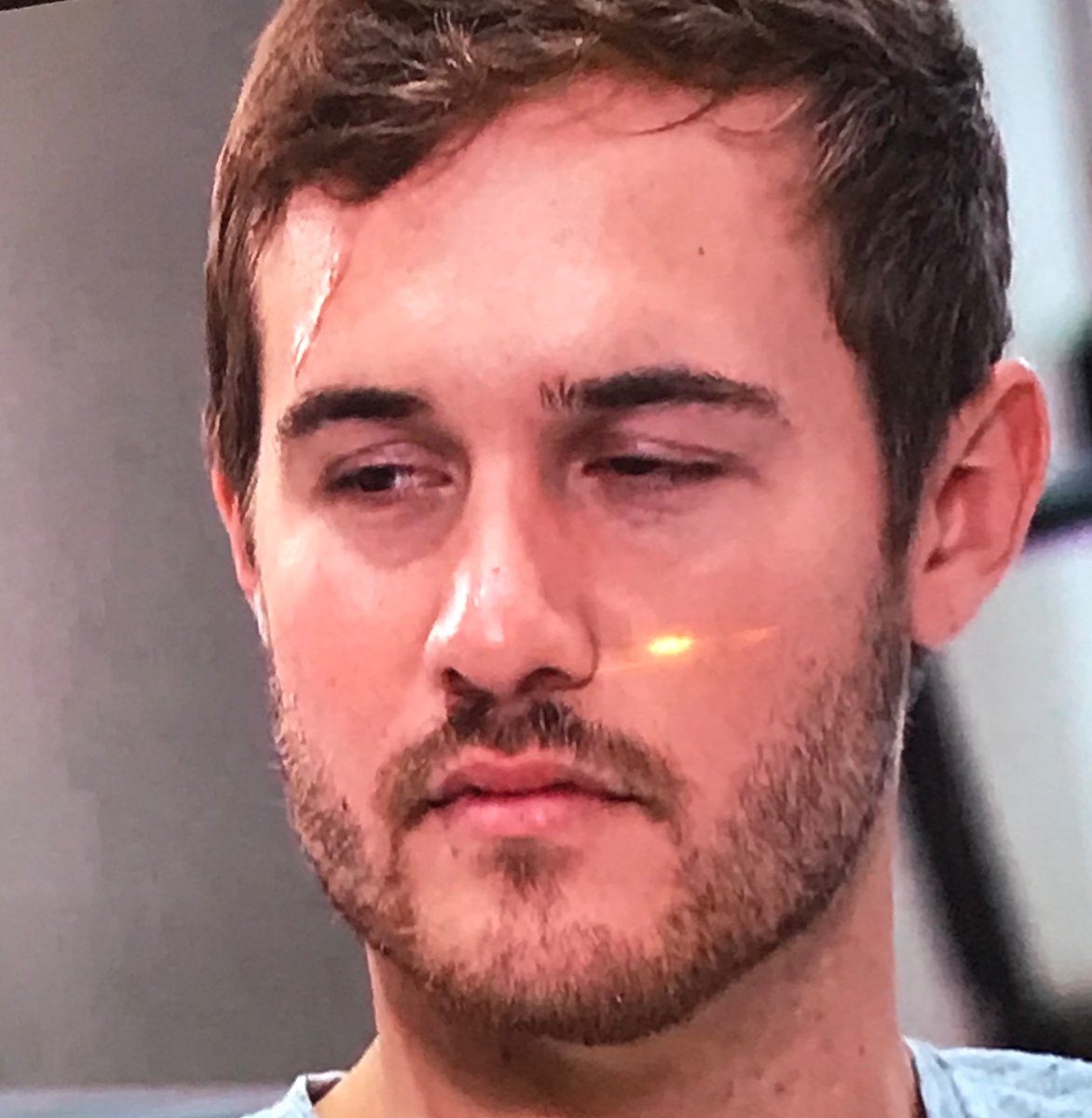 Mary-Margaret Iles ()
So wait Peter said he loves three people this season. 1. Hannah Ann 2. Madi 3. Hunter Hayes OOOH this is bigger than Ben H.'s season. #TheBachelor
Jordan Schauberger ()
Biggest question about #TheBachelor - what if they don't have a bench outside their house on hometowns?
Graysonkeenum ()
Okay but like did anyone else forget that Hunter Hayes existed until tonight? #thebachelor
Evan Bass ()
My biggest fear right now is that the flowers don't get delivered to Victoria's mom. Her mom at least deserves those after all she's clearly had to deal with her whole life #TheBachelor
Nicole Lopez-Alvar ()
Victoria flipping the blame on Pete to derail the entire confrontation = someone who does this to EVERY man she has ever encountered #TheBachelor
Dylan Barbour ()
exclusive look at Peter's letter to Hannah Ann: #TheBachelor