#WWEVancouver Twitter Trend : The Most Popular Tweets | Canada
Sorry, Vancouver, those were our stunt doubles. We would never turn on @Canucks #WWEVancouver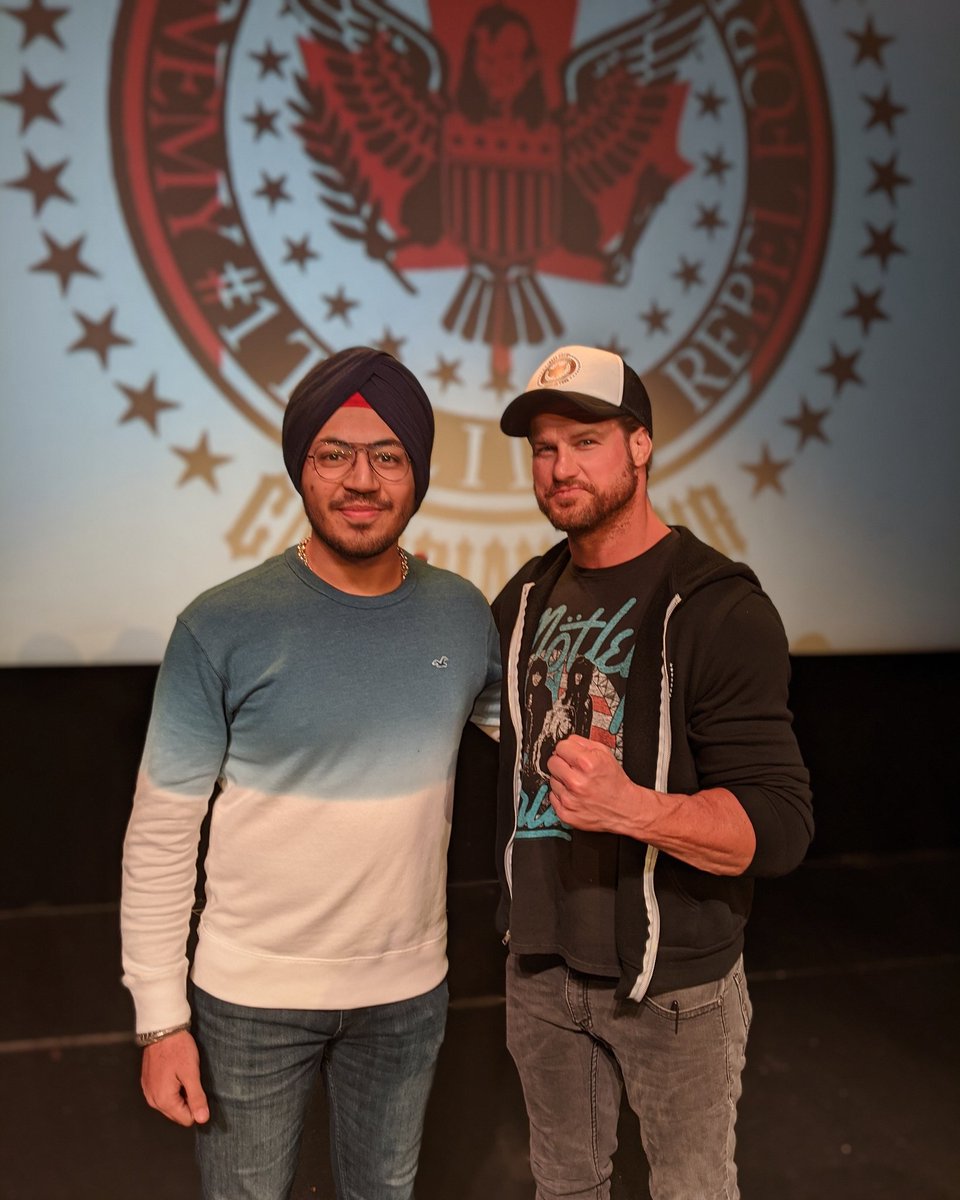 #WWEVancouver on Twitter
Alexa Bliss FC ()
How beautiful she is! 😍🔥 Follow @alexablissguys for regular Alexa Bliss photos and #AlexaBliss #WWEVancouver
Kristopher Rettew ()
@WWEVancouver Omg that was so funny when @BraunStrowman throw that security guy into the group of security outside the ring made my night
Josh ()
#WWEVancouver was awesome!!! First time seeing @TheRealMorrison live in action and needless to say, he did not disappoint! #GOAT
Singh Brothers ()
Sorry, Vancouver, those were our stunt doubles. We would never turn on @Canucks #WWEVancouver
Chris ()
@sportsfaucet @WWEVancouver That segment was good. They're both excellent talkers. I still remember Elias dissing the SuperSonics in Seattle and he got nuclear heat for 7-10 minutes. Just sitting in the ring getting booed. Those guys are talented. Just wish they'd unleash them a bit more.
Rosario #thankYouSedins ()
Hot crowd at #WWEVancouver tonight we killed it, one of the loudest tv events I've attended
Arash Memarzadeh ()
My brother went to the #WWEVancouver show today with his girlfriend and did not take me, which I consider to be the biggest betrayal in history since the Ides of March.
Amanda! ()
I don't know which one, but I could have sworn that I had seen one of the @VorosTwins in the background of the last shot of Mandy Rose! Definitely marked out either way! #WWEVancouver
Tenacious P ()
Only us Canadian fans can be this loud and riled up during such a nothing happening, boring #SmackDown #WWEVancouver
#Daytona500 & #NXTTakeOver: Portland THIS SUNDAY ()
SOLD OUT! 14,382 have PACKED @RogersArena in Vancouver for Friday Night #SmackDown! #WWEVancouver

C.J. Harding ()
Fun dark match at #WWEVancouver as Lucha House Party go over Gulak/Maverick. Now for #SDLive
Tara ()
We made it with 5 minutes to spare! #WWEVancouver #FridayNightSmackdown
Ben James ()
My view for the next few #WWEVancouver #SmackDownOnFox
Leah King ()
@SimonMiller316 representing at #WWEVancouver #SmackDownLIVE @Bking103
Tenacious P ()
FINALLY her 1st pro wrestling show (on her birthday!) and his 14th show. My wife is just #SmackDown #WWEVancouver
Joy ()
Some day @DominatorWWE @WWEVancouver #WWEVancouver #WrestleMania36
Maria🏳️‍⚧️ #softgang ()
#WWEVancouver Im gonna gonna im gonna im im gonna go do im gonma im gonna say the n word :)
Josh ()
We have arrived!!!! #WWEVancouver @WWE @WWERomanReigns you still looking for a partner? #signmeup
ShaneDogg ()
#WWEVancouver #Smackdown @wwe ..doors about to about to get a new belt!!!
David Corda ()
@WWE As someone who is going to their first televised @WWE event, THANK YOU! #WWEVancouver #SmackDown
Ryan Puri ()
Can't wait to see my first live televised #WWEVancouver long time for this life long fan

Randy Dhillon ()
Seriously. This could have not have been announced when ticket went on sale. #WWEVancouver
Andrew Ngo | #ThankYouSedins ()
It'll be interesting to see him live in Vancouver tonight, but most likely it'll be via satellite from his home just like Goldberg last week #WWEVancouver
Jake Wilkins ()
Can anyone confirm that @HulkHogan will be live in #Vancouver tonight for #SmackDown ?! @WWEVancouver
BCNewsAddict ()
Hey Fella!!! Sheamus is on @GlobalBC right now! #WWEVancouver NICE!
Owen ()
@WWEVancouver So next year Royal Rumble is going to be in Seattle I could see the go home Raw or SD here again
Rosario #thankYouSedins ()
excited for tonight #wwevancouver , finally i get to attend a TV event in my hometown
Rahul Patel ()
Best way to spend valentines day - go to a @WWESmackdownL show in #vancouver #WWEVancouver
Rahul Patel ()
@WWEVancouver So excited for tonight. We really need them to keep coming back often. Not just for house shows but for tv and ppv
Jaskirat Shergill ()
@HEELZiggler @Hooters Love to see you again ♥️ Wave at me if you spot I will be in second row just behind you if you cut a promo #WWEVancouver #SmackDownLive