Metz twitter tendance - top tweets | France
Julian Draxler scores a 93rd minute winner against Metz as PSG finally win their first Ligue 1 match of the season 😅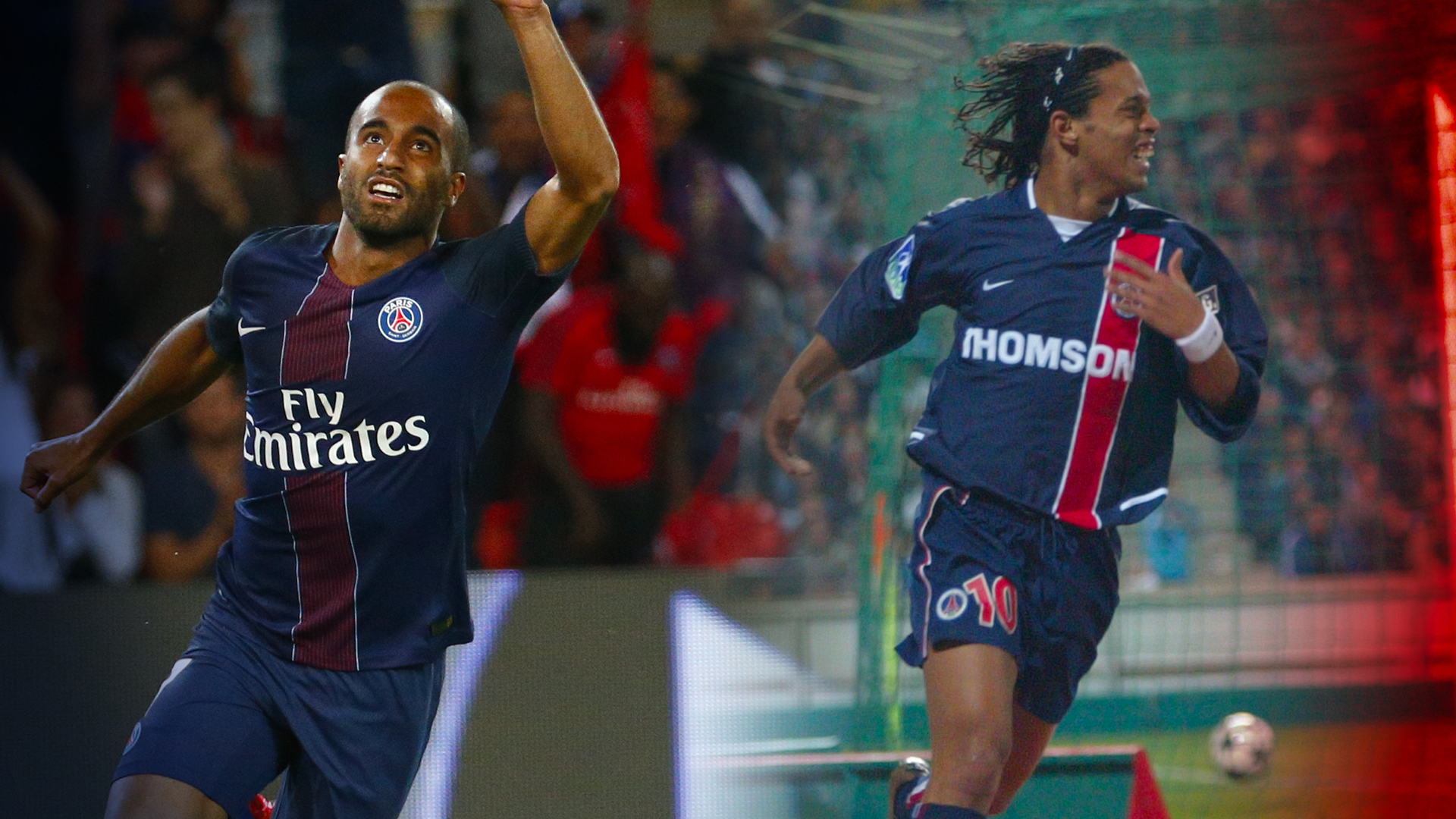 Metz on Twitter
Hazzalouis ♡ ()
At least we have a very realistic point of view!! 😂😂😂😂😂😂😂 #AllezParis
Apolline ()
@nadddia_har Il fait trop beau là pour aller s'enfermer à l'Arq mdr Nancy vs Metz chacune défend sa ville
Robert Mugabe ()
@BrucesBallers Julian Draxler scores in the third minute of added time to secure a 1-0 win against Metz. Close call.
☨ 𝐄𝐥 𝐆𝐫𝐚𝐨𝐮𝐥𝐥𝐲 | 🇲🇦 ()
Le RC Strasbourg est-il supérieur au FC Metz ? No No No 👇🏽 👇🏽 👇🏽
Steve Bruciola 🧢 HULG ()
Julian Draxler scores in the third minute of added time to secure a 1-0 win against Metz. Close call.
Ichigo 🇫🇷🇩🇿 ()
@93asxx Des pétitions ? C'est la fac de metz mgl pas highschool musical mdrrr t'es pas content tu dégages en gros
Paris Saint-Germain ()
🔝🎙️💬 Julian Draxler revient sur la victoire contre Metz avant d'évoquer la rencontre de la 4e journée #OGCNPSG ✈️
Disparo Al Arco ()
🚨OFICIAL: BERNAT 😢 Las malas noticias se acumulan para el Paris Saint Germain, pierden al español 🇪🇦 Juan Bernat. Lesionado ayer en el choque contra el Metz en Ligue 1, el jugador estará fuera de los terrenos de juego por una largo período de tiempo.
ESPN Fútbol Club ()
¡Malas noticias para Tuchel 👎🏼! Se confirmó la dura lesión de Juan Bernat 🇪🇸 tras el partido entre PSG y Metz por la #Ligue1xESPN 🇫🇷.
Alexis7511 ()
D'ailleurs pas anodin, que Paris a 2 occasions incroyables à partir de le 78eme, à 10 vs 11 puis à 9 vs 11. De même que quand Metz rate le 1-0 à la 89eme, typique l'action où le petit est puni sur l'action suivante. Ce but aurait tué le PSG (et définitivement ce début de saison?)
Alexis7511 ()
Le PSG ne touchait pas une bille en seconde mi-temps, jusqu'au rouge. L'équipe semblait vidée physiquement et mentalement. Metz, se retrouve finalement handicapé avec ce rouge, ils ne savent pas comment le gérer et se retrouvent ainsi, déséquilibrés sur chaque attaque du PSG
Ⓜ️🅰️❌ ()
@DylanCozette62 Oui mais Metz c'est catastrophique, Boulaya même en national y joue pas
Radioestadio ()
🔺El @PSG_inside confirma la rotura del ligamento cruzado de la rodilla izquierda de @JuanBernat Mucho ánimo Juan!! #Radioestadio
Labadi ()
784 milyon Euro kadro değerine sahip Psg hocasının 62 milyon Euro kadro değerine sahip Metz'e karşı 70. Dakikaya kadar gol atamayan, 10 kişi kalınca doğru düzgün atak yapamayan, 90. Dakikada 9 kişi kalıp sonrasında kaleci hatasından şansa gol bulan takımıyla övü
Lorraine-Actu ()
Grève générale : une manifestation prévue ce jeudi à #Metz, le centre-ville bloqué ↓

RMC Sport ()
Les Parisiens sont vraiment allés au bout de leurs forces pour battre Metz
Wealth00 ()
John Boye AKA Kiss The Money😂😂😂😂😂...see how he Dey play ball give METZ hmmm Y3bl3 oo y3bl3 papa😂😂🤣...
Marjo Vrij, ()
@karin_metz Niet alleen de telegraaf doet dit! De hele MSM maakt zich hier schuldig aan.
BeIN SPORTS ()
PSG left it late to pick up their first win of the @Ligue1_ENG season 😅 PSG vs Metz Highlights ⏬ #beINLigue1
Fabian Estay ()
Pendiente J-1 @Ligue1_ESP @psg_espanol 1️⃣-0️⃣ Metz ⚽️Draxler 🟥Diallo (PSG) 📊Primer triunfo del vigente campeón francés, en esta campaña.
Detikcom ()
Laga Ligue 1 antara Paris Saint-Germain (PSG) vs Metz berlangsung di Parc des Princes, Kamis (17/9) dini hari WIB. PSG yang bertanding tanpa Neymar dan Mbappe berhasil menang 1-0 dengan susah payah.
Tiago Leme ()
Os melhores momentos de PSG 1 x 0 Metz, com o gol salvador de Draxler nos acréscimos e a primeira vitória do time parisiense neste Campeonato Francês.
Futebol Da Ordem ()
PSG consegue a sua primeira vitória no campeonato ao bater o Metz por 1-0 com golo de Draxler aos 93 minutos
La Afición ()
Sin Neymar, PSG obtiene su primera victoria en la Ligue 1 🇫🇷 VIDEO
Na Gaveta (de 🏠) ()
Com gol de Draxler nos acréscimos, o Paris Saint-Germain, que teve o zagueiro Diallo expluso, venceu o Metz por 1x0, em jogo atrasado da primeira rodada da Ligue One. Essa foi a primeira vitória do PSG na competição, que somou seus primeiros pontos hoje.

Goal ()
Julian Draxler scores a 93rd minute winner against Metz as PSG finally win their first Ligue 1 match of the season 😅
David Codner ()
France League 1 1st Half 3PM Paris St Germain VS Metz Risk on Paris St Germain –½ (-170) & Risk on OVER (+145)
👁‍🗨🏴‍☠️ ()
Metz c'est comme nous 0 buts marqué 0 points, autant vous dire que si on gagne pas largement ..... mdr
Paris Saint-Germain ()
Le 𝗧𝗢𝗣 des buts inscrits 🆚 Metz au Parc ! ⚽️🏟️ #PSGFCM
Paris Saint-Germain ()
🎙️ Conférence de Presse de Thomas Tuchel avant Paris Saint-Germain v FC Metz 🔴🔵