Pokémon twitter tendance - top tweets | France
First came Sinnoh remakes. Then came Sinnoh pre-makes. Introducing #PokemonLegendsArceus, a new challenge and a new frontier for the Pokémon world.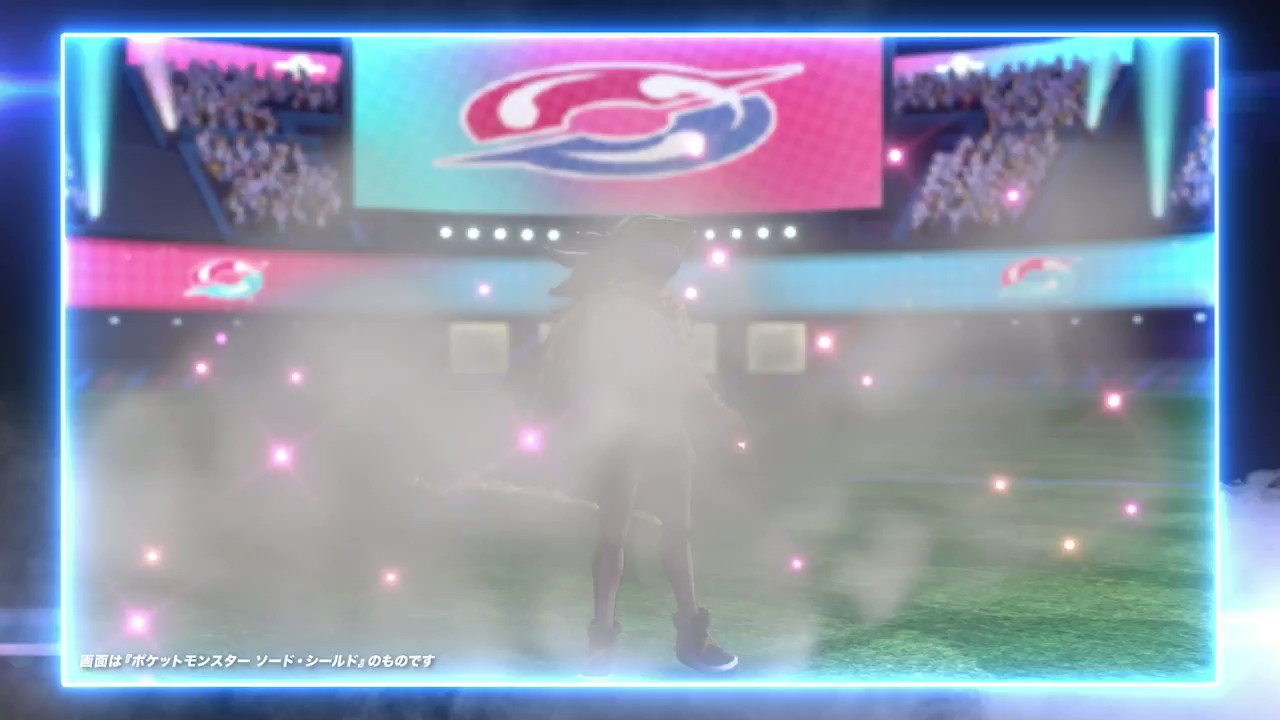 Pokémon on Twitter

ポケモン公式ツイッター ()
2つの『ポケットモンスター』シリーズ最新作、『ポケットモンスター ブリリアントダイヤモンド・シャイニングパール』と『Pokémon LEGENDS アルセウス』の発売が決定! シンオウ地方を舞台に、異なる冒険が始まるよ! #ポケモンBDSP #PokemonLEGENDS
Pokémon ()
First came Sinnoh remakes. Then came Sinnoh pre-makes. Introducing #PokemonLegendsArceus, a new challenge and a new frontier for the Pokémon world.
Jaimar Gomes🇧🇷🇵🇹🇻🇦 ()
@tomateduarda Você nem imagine se eu invento se desenhar. Ía ficar parecendo um Pokémon.
Akira ()
Oh sa mere je vient de voir un possible leak sur les annonces du pokemon direct je suis surhypé
Alpha Tyrant TCG ()
𝗣𝗼𝗸𝗲́𝗺𝗼𝗻 𝟮𝟱𝘁𝗵 𝗔𝗻𝗻𝗶𝘃𝗲𝗿𝘀𝗮𝗿𝘆 Acompáñenos para ver las novedades de Pokémon en el Stream del Pokémon Presents, interactúa con nosotros en el Stream, se repartirán algunos codigos para Pokémon TCG Online a los que participen.
✧ 𝙆 𝙄 𝙎 𝘼 🍡 飛影 ()
Ahora os anuncian el Pokemon channel 2 y os dejan el culo roto y sólo yo contenta Fuera bromas me hacía muchísima gracia
Cobes in Crossbell ()
@smallestsenpai me when they show off the Pokémon moba again
(B)rent Expense ()
If totoo yung open world Pokemon sa 2022, sisigaw talaga ko sa tuwa HAHAHAHAH
覇骸ばじゅら ()
6問中、6問正解! #ポケモンデーカウントダウンクイズ Day3
Alecs ()
Se il leak su Pokémon si rivelerá veritiero avremo un Breath Of The Wild ma con i Pokémon finalmente
Benjamin ✿ ()
@Seniatheloser They could announce Kanto 37 and I'd still cry because Pokémon brings out so much joy in me
Sanji L. Hisouten 𓆟 ()
@NewSheepGol Gracias reina pero ya no me espero nada de Noentiendo y menos de Pokémon la verdad, sólo espero que si sacan algo sea mínimamente decente xD
𝕞𝕚𝕪𝕒𝕫𝕒𝕢𝕚 ()
damals als kind immer gewünscht pokemon gäbe es echt aber wenns so wäre wär ich im endeffekt auch nur so 1 käfersammler auf route 3 mit safcon auf level 11
Cereja com Cheetos🍒 ()
Assistam o primeiro vídeo do meu canal! Pokémon Fire Red: A Série - EP 01: Os Novos Treinadores Da Cidade De Pallet via @YouTube
Deano Anipoke #Pokemon25 ()
NEW VIDEO Today I break down JN056 where Wikstrom appears and Goh plays Pokémon GO! RTs appreciated. #Anipoke
Nerdiest Alpaca 🆖 ()
Gen 4 is trending and I had to click on it to make sure whether it was Pokémon or MLP. quite humorous
AlphaOmegaDelta (furret) ()
@Failboat103 its probably Pokémon rumble for the switch a really low chance for diamond and pearl remakes and Pokémon pinball you should expect gen 9 as a game or sword and shield remakes like what they did for sun and moon
Gacha Queen💋❤ ()
At work almost out thank you it's the last day before the weekend have blessed day everyone ❤️ Ps excited for the Pokémon news Tomorrow
Nathan ()
@AceofWasteland @SunwerPrower x2 Igual espero que despues de todo lo que pasó con SwSh Pokemon haya reflexionado y revelen un buen remake
JL_Bounty ()
spontaner stream wer ist dabei?richtig niemand wie immer👍👍👍👍🥳nur so paar fragen beantworten und die alten pokemon karten rausholen
Alan✨ ()
If this Tweet gets 20 likes I'll stream the Pokemon Direct tomorrow!! 😁 Hello clout my old friend 😂
Robin~ 🐦 ()
pokemon mystery dungeon / danganronpa crossover where the guildmaster disappears and a teddiursa version of monokuma (monoursa) takes over and starts a guild-wide killing game
Quake🏴‍☠️ ()
Mañana veremos todos juntos el Pokemon Direct en stream, en teoria es a las , ahi taremos
LUUUUUUKE ()
@RunThermal @IGN And yet people still are mad at Post for not having any Pokémon references in the song, it's stupid
"hana" significa llorar ()
Otras cosas que le escribí a la muñeca: -Entrenaba a los pokemon con lenguaje de signos pa que los entrenadores no supieran qué movimientos iba a usar -Los pokimon hacían ataques combo -Se los llevaba a la playa a entrenar pa que fueran resistentes a la tierra y al agua (eran 🔥)
Smert ()
What is yalls favorite pokemon??? Tell me now grrr. Mine is croagunk at 1st, scolipede at 2nd, and dieno at 3rd
Chuggaaconroy ()
No matter what Pokémon thing they announce this week, one thing's for certain: no one will hate it more than Pokémon fans.
Well thats a whole lotta cheese ()
@AustinJohnPlays The singing pikachu might not be much, but it's an event Pokemon and it will be rare in the future so get it anyway

ライブドアニュース ()
【つらい】イオン『Pokémon GO』コラボ終了でジム消去へ イオン店舗に設置しているジムは28日に消去されることになり、公式サイトでは「これまでイオンのジムをご利用いただきまして誠にありがとうございました」と感謝の言葉を伝えている。

ポケモン公式ツイッター ()
アプリゲーム『ポケモンマスターズ EX』の運営開始周年を記念して、2月26日(金)15時から3月18日(木)14時59分まで「ダンデ&リザードン」「マリィ&モルペコ」がバディーズサーチで登場! 同期間で、エピソードイベント「チャンピオン タイム!」も開催! #ポケマスEX