Suns twitter tendance - top tweets | France
CP3's last 8 games: 20 PTS | 9 AST 15 PTS | 2 AST 28 PTS | 7 AST 18 PTS | 10 AST 12 PTS | 9 AST 29 PTS | 7 AST 15 PTS | 19 AST (!) 16 PTS | 6 AST Suns are 7-1 in those games. The Point God deserves even more respect this year 🤞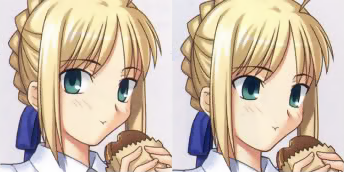 Suns on Twitter
ClearestValues ()
We stay basically even. A big day coming. Bucks 1h 2u✖️ Bucks ✖️ Suns +2 2u💰 Suns 4q PK 2u💰 Wizards 1q ML ✖️ Wizards -1 1u✖️ Celtics ML 1u💰 Middleton points 1u✖️ PG 3s 💰 CP3 points 1u✖️ Georgia Tech 💰 Alabama -11 1u💰
Pick N Pod 🎙 ()
Suns'a karşı AD ve Gasol'un olmadığı bir maçta Montrezl Harrell'ın sadece 19 dakika oynaması, playoff'ta zor eşleşmelerde rolünün ne kadar azalabileceğini gösterdi.
Gigantes del Basket ()
Los Suns, segundos Los Knicks, cuartos Y decían que 2020 era raro
. ()
@tomrros @MaxiHouR A na serio suns z Rubio i teraz z CP3 pokazują, że on nie moze być Primary ball handlerem bo traci masę atutów
☀️ ()
Only the Suns and jazz have an impressive record vs .500 and better teams 🤔 WCF matchup?
The "White Working Class" just got its ass kicked! ()
@retro_70s The 1992 Suns have the 2nd best record in the NBA of 2021? Wait until they trade for Barkley.
Aygün ATİK ()
@suns_turkey Şaka maka ilk turda da işiniz zor ciddi olursak denver portland falan da var zor seriler olur
Arrudawakening ()
The NBA regular season is such a joke. Even when you get a good game and interesting matchup like Lakers-Suns the refs just toss Booker for almost nothing. Just pathetic.
Joshua ()
The only reason I watch the Suns is because I love Devin Booker. He gets ejected for no reason and now I don't want to watch the game. The refs take too much away from basketball. No one is tuning in to see you bums attempt to officiate.
Shams Charania ()
NBA Players of the Month for February: Suns' Devin Booker and Nets' James Harden.
Andres💫 ()
No one gives a fuck ab the past we are in the present quit hating you just scared the suns are on the lakers crippled ass
Chief Queef ()
@KK_Simbarashe @i_Deliver_ Man CP3 isn't an All Star smh. Suns were already on the turn around in the bubble before he landed idk why they attribute their success solely to CP3
Rice with salt ()
Shut the fuck up about advanced stats, the suns are undefeated starting Frank Kaminsky, nothing makes sense and certainly not your fucking boner for refreshing basketball-reference
Rappler ()
Despite putting up All-Star numbers and leading the Phoenix Suns to an impressive 20-10 record, Devin Booker was once again snubbed in the All-Star Game. #NBAAllStar
RicoGennero ()
@DBacks_Suns_fan @CardPurchaser Suns werent in three conference finals in the past decade ?
Azzie🌵 COMMS OPEN, DM ()
thankful yall are engaging w my mysme tweets it is my current coping mechanism and on certain days def hyperfixation (not constantly though and I never know which days)
Blanco ()
No way Suns don't deserve 2 with the 4th best record in the LEAGUE. Would be the top seed in the East. Excuses gotta stop.
GHPicks.MX ()
Pelicans con gran ofensiva pero nada de defensa,over sobrado Warriors sale con buen momio, va a ser un partido cerrado pero no creo que lo pierdan Suns 9-1 en los ultimos 10, les ha pasado por encimaa los ultimos 3 y en casa no lo perdera frente a estos hornets
Gary trent jrs burner🖤 (18-11) ()
y'all are crazy if u rlly thought we were gonna beat the nuggets or suns and especially if u think we'll beat the lakers next,have fun with getting ur hopes up. damian lillard isn't getting no mvp either lebron and joel haven't had the best couple games and dame missed his chance
Xin Varlock ()
There are 33 lineups that have played at least 100 minutes together this season. By net rating, the Suns starters with Crowder are the 7th worst. Suns starters with Kaminsky are the 7th best.
Sariel ♡࿐ ()
george (as the moon) has freckles that twinkle in the presence of dream (the sun) in the same way the moon reflects the suns light
Justin ()
@CJMcCollum @DevinBook Spurs most disrespected team. West Standings + Number of All-Stars: 1. Jazz - 2 2. Clippers - 2 3. Lakers - 2 4. Suns - 1 5. Blazers - 1 6. Spurs - 0 7. Nuggets - 1 8. Warriors - 1 9. Mavericks - 1 11. Pelicans - 1
Overtime ()
I thought last year they said Devin Booker just needed to win Suns are 4th in the West 🤔
Juan Pedro Belmonte ()
Devin Booker consigue 34 puntos, 4 rebotes y 4 asistencias en la victoria de @suns sobre @trailblazers por 100-132. Damian Lillard terminó con 24 puntos y 7 asistencias. #WeAreTheValley
NBA Spain ()
34 puntos en menos de 30 minutos @DevinBook en la tercera victoria seguida de los @Suns #WeAreTheValley
Spor, Oyun / İskender Altındiş ()
@suns_turkey Öyle maçlar kaybedildi ki insan hangi maça hayıflanacağını şaşırıyor.
Veronica Philpot ()
@ChrisOgeez0920 Dude we looked up at the scoreboard in the first quarter and he already had 17. It was insane.
Veronica Philpot ()
@MetsMinute @KendrickPerkins We were happy about CP3 but sad about losing Oubre. Those two feelings can coexist.
Phoenix Suns ()
SUNS WIN! SUNS WIN! SUNS WIN! SUNS WIN! SUNS WIN! #WeAreTheValley

Bleacher Report ()
CP3's last 8 games: 20 PTS | 9 AST 15 PTS | 2 AST 28 PTS | 7 AST 18 PTS | 10 AST 12 PTS | 9 AST 29 PTS | 7 AST 15 PTS | 19 AST (!) 16 PTS | 6 AST Suns are 7-1 in those games. The Point God deserves even more respect this year 🤞