#BlackOutTuesday Twitter Trends - Top Tweets | Germany
To honor #BlackoutTuesday, we want to highlight and celebrate Black owned businesses and their owners. Check out some of our favorites below!👇🏽👇🏾👇🏿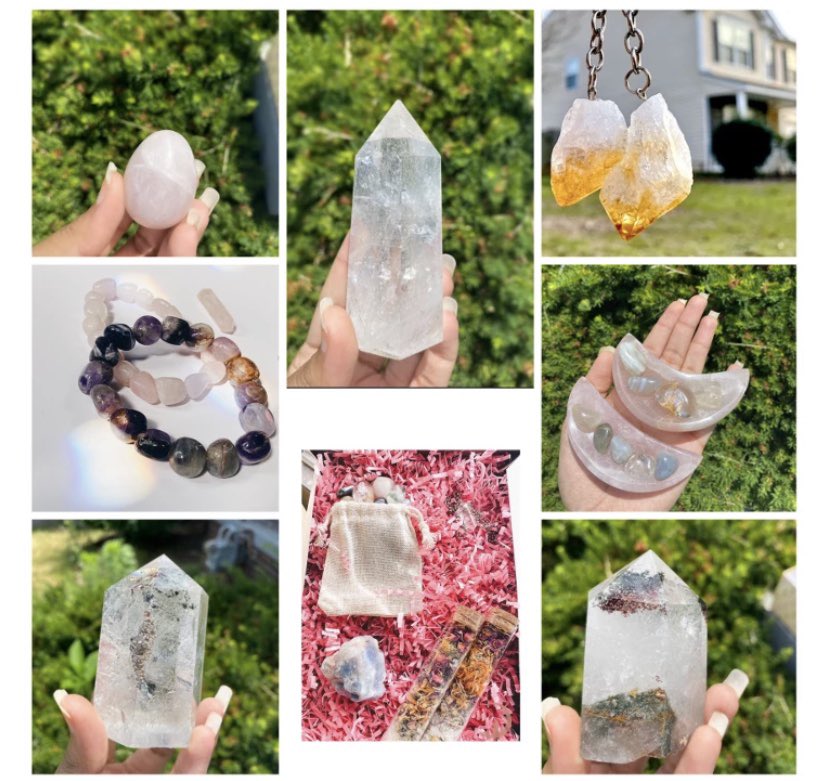 #BlackOutTuesday on Twitter
Moneé Pastel ()
For everyone who've shopped with me and supported my business today, I appreciate you! 🖤 #BlackOutTuesday
Tip ()
Nike/Jordan is smart. Tha grape 5s were supposed to come out today but was pushed back til tomorrow #BlackOutTuesday
💋 тяιηα тнє вαωѕє 👑 ()
I'm loving all these posts from black owned businesses and the support! Yessss! This is what coming together is all about!!! ♥️ #BlackOutTuesday
Oprah Winfrey Network ()
Last, but definitely not least: #BlkMktVintage. They curate collectibles, heirlooms and more. #BlackoutTuesday
Oprah Winfrey Network ()
Create The Culture Embroidery offers embroidered designs of influential icons in the Black community - (check her Insta, too: at KrystleCollins). #BlackoutTuesday v
Oprah Winfrey Network ()
Tara James founded @bymsjames - a paper good company with special greeting cards #BlackoutTuesday
Oprah Winfrey Network ()
Now we take it #KickyMats specializes in creative doormats and novelty items - check out the pre-designed options or even create your own. #BlackOutTuesday
Oprah Winfrey Network ()
Nails! Nails! Nails! @suiteleven is a nail care brand that offers vegan, cruelty-free and nontoxic options. Yes please! 💅🏾 #BlackoutTuesday
Oprah Winfrey Network ()
[email protected] is a contemporary brand. Take a peek at the Insta for some looks for the modern woman (and man!). #BlackoutTuesday
Oprah Winfrey Network ()
Get some high quality streetwear. @P_9_6 brand follows the philosophy that everyone has a lifelong project worth fulfilling. #BlackoutTuesday
Oprah Winfrey Network ()
@CultureTags is a spirited game that will test just how well you know the culture. #CultureTags is from the creator of @Becauseofthem We Can #BlackoutTuesday
Oprah Winfrey Network ()
To honor #BlackoutTuesday, we want to highlight and celebrate Black owned businesses and their owners. Check out some of our favorites below!👇🏽👇🏾👇🏿
Oprah Winfrey Network ()
[email protected] is a delicious ready to drink cocktail brand conceived by Tiffany Hall. Their Empower Cosmopolitan Martini is the *first* official beverage. #BlackoutTuesday
AKween.com ()
#FlashSale FREE SHIPPING on all orders until Midnight EST‼️Promo Code: BUYBLACK• 7/7/2020 #BlackOutTuesday
Uncommon conscious ()
@YungYinkv @ThickLeeyonce Heard yall were lookin for crystals this #BlackOutTuesday ! 10% off + free shipping with code : BLACKOUT
Juliejulez.jpg ()
Excited to get my @hardlyhome tee and remind y'all to give me my flowers while I'm here 💐 Follow the creator while you here: @marcuskxng #BlackOutTuesday
BLACK LIVES MATTER ()
#BLACKOUTDAY2020 #BlackOutTuesday Can anyone recommend a few wonderful black owned jewelry companies? Looking to add to my collection 😁
Cult🧩 ()
Fun day with the wife only spending money at black owned businesses #BlackOutTuesday
RowdyJager ()
So is #BlackOutTuesday to make a point or just an excuse for etsy people to spam their shops more than they usually do? Because the latter sure as hell seems more likely.
(anti-fascist) waves ()
Going from tinder to ig and finding a fucking alllivesmatter hashtag on a blackouttuesday photo Why are men
Zsavonne Kamdranee' ()
VERY LIMITED #blacklivesmatter bracelet in honor of #BlackOutTuesday
LushLife21 ()
This is a brand I actually support. But only when they have $6 sales online. #BlackOutTuesday #BlackOwnedBusinesses
Kimani Jackson ()
Don't be supporting BLM in public and buying stuff during today's black out day in private. I see you, and I'm holding YOU accountable. ✊🏿 #BlackOutTuesday #BlackLivesMattter
RunLifesCourse ()
Breakfast, lunch and protein shake at 3 Black-owned businesses, run on a private Black beach and opened two accounts at two different Black banks. The most spending I have done in these 3 pandemics. #blackoutTuesday
Malcolm X ()
Should have made this at lease a week-long event. Make America feel your pain my African brothers and sisters. #BlackOutTuesday
Robert Brown ()
Impact of the #BlackOutTuesday campaign is that there is a wait longer than I've ever seen at my co-op. Like Columbus Circle Whole Food in Manhattan lines.
Official Dev Patel Fan Club ()
If you live in NYC I made a list of all the Black Owned Coffee Shops #BlackOutTuesday #BlackOwnedBusinesses