#BorisJohnson Twitter Trends - Top Tweets | Germany
It is you who are politicising this @SuellaBraverman. You hold the office of English Attorney General. You should advise on the law without fear or favour. Instead like your boss @BorisJohnson you think you & your colleagues are above the law. What a disgrace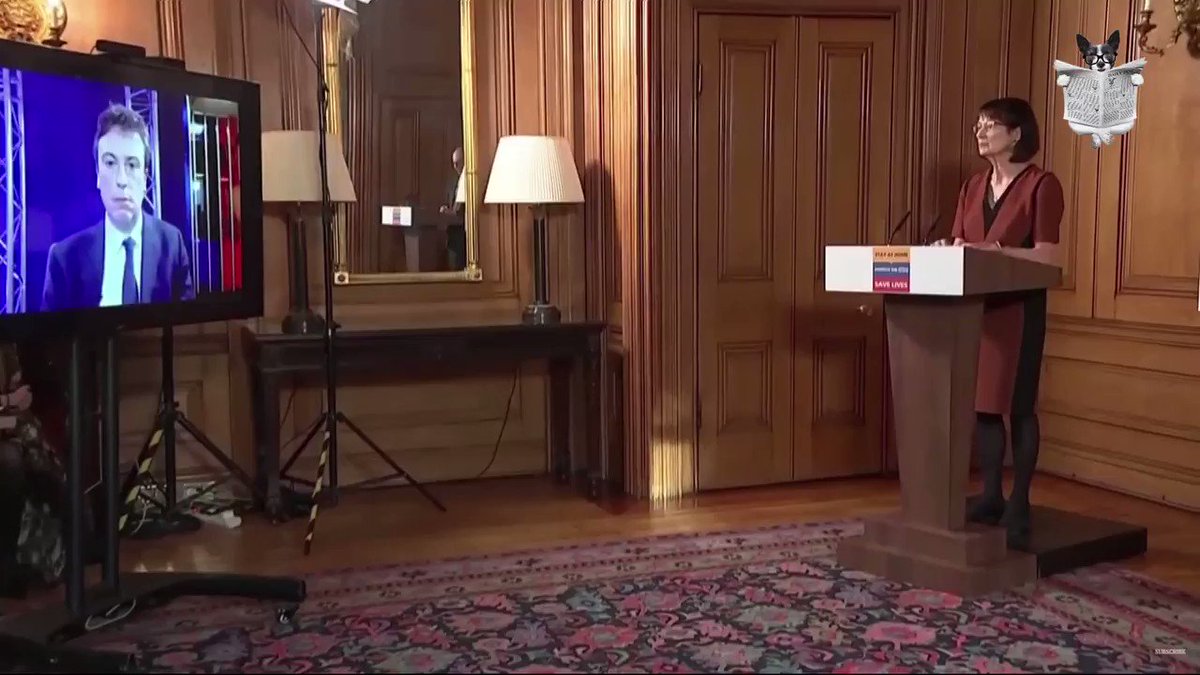 #BorisJohnson on Twitter

Andrew rawnsley ()
@campbellclaret @BorisJohnson We will take no lessons from a despicable person like you
E ()
Not really going to have your Winston Churchill moment are you @ ? Dominic will see to that when he goes for afternoon tea with his mum this week.

Paul Kent ()
@piersmorgan @BorisJohnson Imagine if you used your position to campaign for more protection of disadvantage kids in grooming gangs, domestic abuse murders etc. you're just a terrible wicked vile man obsessed with bringing down Boris. fÀt Go and hack some phones fat boy
Albert Moon ()
All logic dictates that #BorisJohnson should rid himself of Cummings, and that it is a suicidal waste of political capital not to do so. Until we understand that Johnson knows he is incapable of being PM unless Cummings does the actual work for him. That is where we are. Trapped.
Dave Henman ()
@CWinterfrey @KTHopkins Managing it well makes sense, as they did in South Korea & Germany with good testing & contact tracing or in Portugal where they acted quickly. This is why it was important for ALL us to act sensibly & some to lead by example #DominicCummngs #BorisJohnson
Gareth Clark ()
@BorisJohnson you had actually built up a (tiny) degree of respect for some of the things you have done during this current crisis. You have now undone everything and demonstrated you are a complete charlatan with no morals or desire for public good. #borismustgo #cummings
Angela ()
@Fern_Britton @BorisJohnson & yet key worker children have been going to school for the last 2 months without media hype as usual!

Frances Prestidge ()
@Tim_Burgess @BorisJohnson His actions demonstrate what he thinks of the rest of society he is obviously so superior to the rest of us that he can do what he likes! And bugger the rest of society
Christopher Hammond ()
@BorisJohnson disgusting behaviour. You have allowed Cummings to impune your integrity and the integrity of the Conservative Party. He is arrogant and you have condoned his indefensible actions. Hang your head in shame. As a lifelong Conservative voter I will now think again.
Mike Oliver ()
@PobertReston @BorisJohnson Maybe you should try & watch the briefing to know what the advice was at the time. A reminder
Grant Hopkins ()
mumpsimus:- a traditional custom or idea adhered to although shown to be unreasonable. a person who obstinately adheres to old customs or ideas in spite of evidence that they are wrong or unreasonable. @BorisJohnson clear?
Cartoonaday ()
@piersmorgan @BorisJohnson It's getting personal piers we are over it. open a nice bottle of wine. It's not Piers Vs Government. It's the WORLD Vs PANDEMIC Get off the red carpet the lime light is safety.

D R ()
@Tonygoode You'd expect a man with at least 6 kids to act responsibly when it comes to child care I wonder what @BorisJohnson_MP wives think about his conduct during lockdown
Bot_37 ()
@PobertReston @BorisJohnson Not one of you produced the law as written which shows Cummings was OK to do what he did. NOT ONE. Not one of you showed the Press Briefings from very early on where what Cummings did was said to be acceptable. NOT ONE. You are a load of charlatans.
Liam Davis ()
@Andy_Webster_PV @BorisJohnson Totally Andy. Can you imagine what Cummings would tell the newspapers if Johnson sacked him
Catherine Loveland-Cooper ()
@BorisJohnson you have just spat in the face of all of us. But in particular all those who have died alone and all those who have had to let loved ones die with no one at their side in order to follow the rules and guidelines laid out by you and Cummings.
Kimberley ()
@BBCNews As if @BorisJohnson has any right whatsoever to comment on what a parent should do. You know, being Dad of the sodding year and all that.
Exasperated ()
@campbellclaret @BorisJohnson For Christ's sake what did you and Blair do for our national integrity? Remember the Iraq war?!
Janet Doe ()
@BorisJohnson no Boris. Most people will not understand. Most people have been sacrificing jobs, relationships, life to obey the rules. What you have clarified here is one rule for us and another for you and your cronies
Nick Words ()
[email protected] should never again be allowed to wear The Poppy. On that famous self-serving shit it insults millions who serve #toresOut
United 4 Life ()
@piersmorgan @BorisJohnson Curious question but I wonder how many posting here were at Southend on Sea last week? Wonder how many of those there are also crying their little darlings csnt go to school yet. But its perfectly OK to nip down to a crowded beach
Phil Seymour 🎙 ()
Just as a gauge to the faith and belief people have in @BorisJohnson, do you believe what he said in the press conference about #dominiccummings?

S Mumford ()
I'm in my 70s. Although I hated much of what Margaret Thatcher stood for, I always thought she was honest in her beliefs. I have never been as ashamed of a British PM as I am right now. How dare @BorisJohnson have the effrontery to use the word 'integrity' re Cummings' behaviour
Anthony Goodwin ()
@avsharma77 @BorisJohnson I can't watch it, it's just shite. How anyone has ever been taken in by that goon is beyond me. Having said that, if there had been an effective oppposition, rather than a communist project, for the last 4 years, then he might not have got in!
Pete Loughlin 🇪🇺🌈 ()
@bbcnickrobinson @BorisJohnson He also invites the question: "As a father yourself Boris, what do your childcare instincts tell you?"
Michael Palmer ()
Government spent weeks making it clear how important it is to stay at home, adamant people who break the rules will be punished & now he's just absolutely thrown that out the window, one rule for you an different for us minions. Get to fuck with your rules gobshite. @BorisJohnson
Aidan Brown ()
#CoronaUpdate is a joke. If the press wanted the same 5 questions answered, just get together before and agree to split up the questions and just ask one question of about 8 words so @BorisJohnson doesn't waffle around avoiding them!

Adrian Bird ()
@piersmorgan @BorisJohnson Read the rules Piers. People are allowed to use their common sense if they have childcare problems. Dominic Cummings did self isolate with his family in a house gor 14 days.
Piers Morgan ()
So @BorisJohnson knew his chief adviser was breaking lockdown from the start, and still backs him now. The lockdown is therefore over - why should any of us do anything these hypocritical liars tell us to do any more?

Joanna Cherry QC ()
It is you who are politicising this @SuellaBraverman. You hold the office of English Attorney General. You should advise on the law without fear or favour. Instead like your boss @BorisJohnson you think you & your colleagues are above the law. What a disgrace