#clapforNHS Twitter Trends - Top Tweets | Germany
What an incredible gesture from the country. Thank you. ❤️ Please, please could you also contact your MP & demand that ALL healthcare workers are appropriately & adequately protected whilst at work. This is paramount if we are to protect both patients & staff. Please. #clapforNHS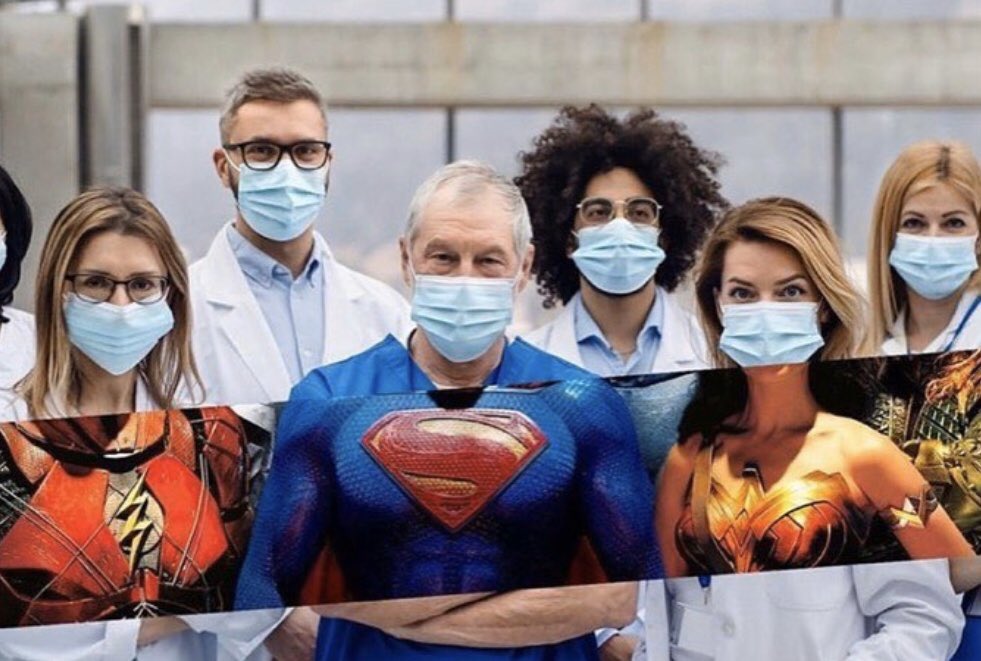 #clapforNHS on Twitter
Connie ()
This is my mum tonight. So happy @MayorofLondon are finally providing nhs with protective equipment whilst fighting #COVID19. Been so worried about my mum going to work. Well done mum #clapforNHS
Mya-Rose Birdgirl Craig ()
The hypocrisy of people now is astounding. They crushed the NHS & it's staff so that it is unfit for purpose & now say #clapforNHS as medics are working 20 hours/day because of the under funding. The gov must now promise a huge ongoing funding increase & payrises to #SaveOurNHS
Steph #VictoryToTheNHS 🌹🌹🌹 ()
The Tories chose not to prepare for this pandemic. When this is over there will be a reckoning. For now #clapforNHS is not nearly enough. Staff need PPE NOW. As protest options are limited, consider putting this poster in your window
John Silver 🏴‍☠️ ()
I wonder if any of theses far right Tory party members were out dong the #clapforNHS the other
Sadie Clark 💖💜💙 ()
The hypocrisy of saying how moved you were by #clapforNHS when ten years of tory austerity have left them/us entirely unequipped for this, they don't even have access to proper PPE & the @Conservatives turned down EU ventilator purchasing scheme bc they care more about #Brexit
Mathew Horne ()
Everyone round my ends clapping again tonight. So down with this #clapforNHS #NHS 💙💙💙💙
Ben Pyke ()
No excuses tonight 8pm , let's have you out that front door making some noise for the heroes , thank you to every single one of you #clapforNHS
MASON ()
You can't clap if you voted Tory. You underfunded the NHS for the last 10 years and we are struggling with the current situation due to #clapforNHS
Sarah Waddell ()
🙏🏻🙌🏻🙌🏻🙌🏻🙌🏻 #clapforourcarers #clapforNHS
Tracey 💝Bright 🤪 ()
@OppoBrothers Thank you! My hubby is an NHS worker #clapforNHS #StayAtHome 💙
Royal Exchange Theatre ()
We know how brilliant our audiences are at giving a rousing round of applause - so get ready to put your hands together tonight at 8pm for those working on the front line and #clapforNHS #clapforourcarers - lets give them a standing ovation.
Samantha Reed ⚘ ()
It goes without saying that I will be at my front door saluting our amazing NHS at 8pm tonight. The #NHS is our greatest creation and long may it reign. 🌹#clapforNHS
Debra Moyce ()
We will be clapping tonight at 8pm to show our appreciation for all NHS staff. We have a lot to be grateful for, my husband surviving sepsis last summer and today's event which I'll share tomorrow 👏 👏 👏 #clapforNHS #clap
METUP UK ()
Who will be joining in #ClapForNHS? @metupukorg will. #ClapForOurCarers 8pm UK time tonight.
Scott Copeland ()
Just checking at 8pm tonight, will the huns be having a minutes silence for the NHS? #clapforNHS
White Bear Studio ()
Join us bears in making some noise tonight to show ourappreciation for our incredibly brave NHS workers 🗣 #clapforNHS #whitebearstudio
Terrence Higgins Trust ()
Tonight all of us at THT will be clapping loudly and proudly for the incredible #NHS staff. For decades the NHS has been on the frontline of the HIV response. Now more than ever, these heroes need our support. Join #clapforNHS at 8pm.
Michael McNeil ()
If you're going to #clapforNHS tonight but voted Tory in December you are an absolute fucking clown. 🤡
Whippet Running ()
If you do still have to go out for food / medical supplies or get some exercise in #itisstilloktosmile at each other. We are all in this together and sometime a smile (from a safe distance) can make a persons days & show that we do actually still care about each other #clapforNHS
Tile Barn ()
Join us at 8pm tonight for a nationwide round of applause for those working in our NHS. Take to your gardens, front doors, or balconies, put your hands together and show your appreciation. #clapforourcarers #clapforNHS
Cllr Julie McKenzie 🎗🏴󠁧󠁢󠁳󠁣󠁴󠁿 ()
A lovely idea from my mate Neil to assist the #clapforNHS tonight in true Scottish style. What do you think @NicolaSturgeon 🌟💛👏🏻
Lisa 🦠😷 ()
#ClapForCarers #clapforNHS show your appreciation tonight stand outside your front door 👏🏻👏🏻👏🏻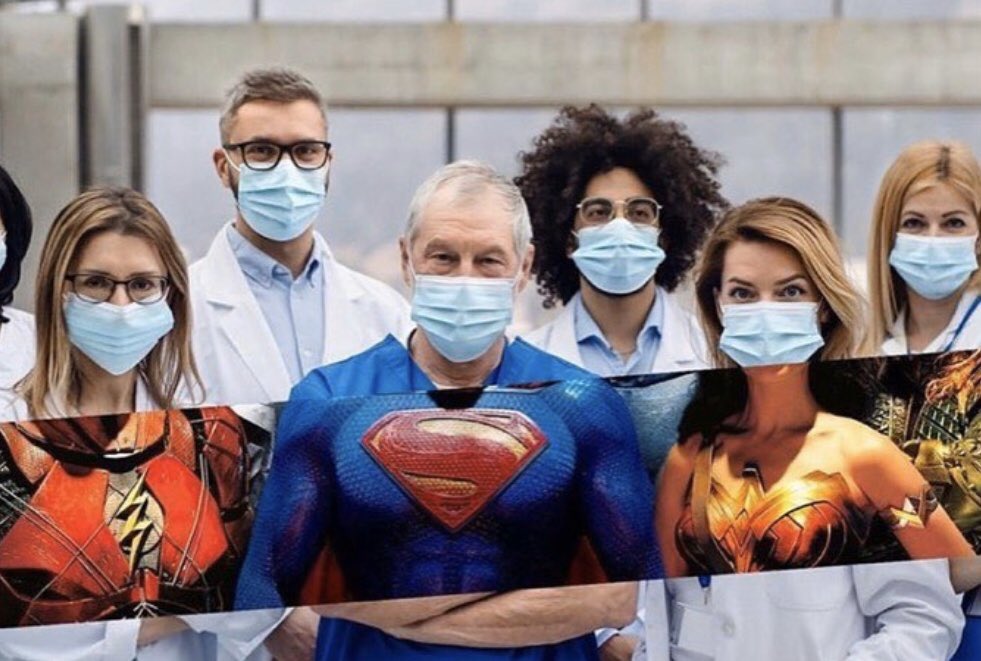 Cllr Liam Walker ()
👏 Join in at 8pm to thank everyone in the NHS. ❤ 🇬🇧 #ClapForOurCarers #ClapForNHS
Ell Cee ()
This is all great for you to feel good about really the best thing you can do is stay inside your house!!! They'll appreciate that a lot more. Also challenge anyone you know that's making non essential trips outside the house!!! #clapforNHS
PAUL HAMILTON PH ()
Join in the applause 8pm tonight 26th March 2020 to show your appreciation #clapforNHS
Greg Scott ()
Whilst I approve of the sentiment behind #ClapForNHS, the way people could REALLY show appreciation when this is over is by only going to A&E when absolutely necessary, treating each and every one of them respectfully at all times and slipping them a few quid for what they do.
Umay yenihayat ()
Hope you enjoy this Amazon Gift Card! 👉 Dyson Rick Stein Xenoblade Streets of London Spring Man Twintelle Panzer Dragoon Max Hastings Carswell #clapforNHS ARMS
Happy Donkey Coffee ()
Words from the wise cows: This will not last forever. World war 2 was worse and lasted 6 years Eat hay, drink #espresso and #clapforNHS 👨‍⚕️🧑‍⚕️👩‍⚕️
Anna Hair Co. ()
As a THANK YOU to our frontline fighters who take risks for us everyday, we are giving discounts to everyone who provides their NHS ID. #clapforNHS #clapforourcarers Email a picture of your ID and receive a unique code for generous money off your order.
Dr Lauren Gavaghan ()
What an incredible gesture from the country. Thank you. ❤️ Please, please could you also contact your MP & demand that ALL healthcare workers are appropriately & adequately protected whilst at work. This is paramount if we are to protect both patients & staff. Please. #clapforNHS