#EU2020DE Twitter Trends - Top Tweets | Germany
Welcome to Germany 🇩🇪, who just took over the Council presidency. @EU2020DE We are looking forward to working with you! Willkommen, Deutschland! 🇩🇪 Wir freuen uns auf die Zusammenarbeit mit euch. #EU2020DE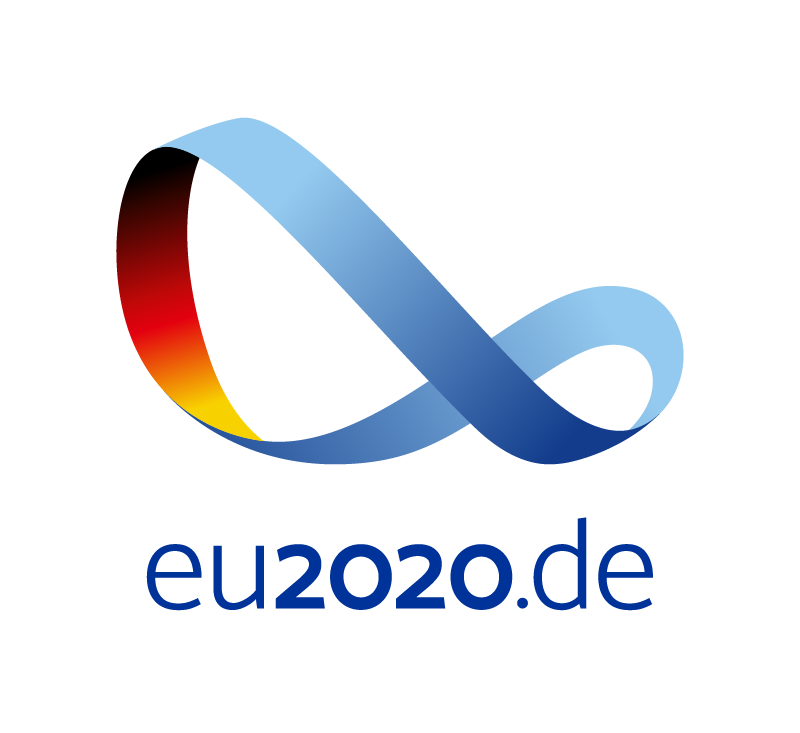 #EU2020DE on Twitter
Minna Kivimäki ()
Today is the first #coreper1 meeting under the @EU2020DE I would like to wish them all the very best and especially to my dear friend and colleague Susanne Szech-Koundouros who will chair our Committee for the next six months. Viel Glück!
Cbriat ()
« Avant moi il n'y avait pas eu de chancelière, et il n'y avait pas eu de femme Pdte de la commission 🇪🇺;aujourd'hui ce sont 2 femmes qui vont y arriver, pas vrai Ursula? » #EU2020DE #TimeForChange 🇪🇺🇩🇪
🖐️☝️HK Gov News Translator / 棟篤笑政府新聞網 ()
@EU2020DE remember the EU core values? 🇪🇺Human dignity 🇪🇺Democracy 🇪🇺Freedom 🇪🇺Equality 🇪🇺Rule of law 🇪🇺Human rights #FightForFreedom #StandWithHongKong
Florian Neuhann ()
Zum Vergleich: die offiziellen Prioritäten der Bundesregierung für ihre Ratspräsidentschaft #EU2020DE. Punkt 1) der Liste von oben ist gut versteckt.
Maroš Šefčovič🇪🇺 ()
Expectations are high because the challenges are big. But so are the opportunities. And as the #EU2020DE motto rightly says, we must pull together - national parliaments crucial. Glad to have engaged, alongside Pres @vonderleyen, with #Bundestag and @bundesrat Presidents. 🇪🇺🇩🇪
Rasmus Andresen 🇪🇺🏳️‍🌈 ()
Für die Bürger*innen ist Klimaschutz das wichtigste Thema für die #Ratspräsidentschaft. Für die Bundesregierung nur ein weiteres Thema. Kanzlerin Merkel & Finanzminister @OlafScholz dürfen Klimaschutz in der EU nicht weiter ausbremsen. #EU2020DE
MariePierre.VEDRENNE ()
Travailler main dans la main #EU2020DE pour porter la voix 🇪🇺 sur la scène internationale, oui, mais avec une vision ambitieuse & partagée par tous. POUR : une Europe unie, autonome & qui affirme ses valeurs avec conviction. Si tel est le cas, @Renaissance_UE sera au RDV !
Bundesrat ()
Der #Bundesrat zeigt Flagge - und zwar die der Parlamentarischen Dimension @parleu2020de der deutschen EU-Ratspräsidentschaft #EU2020DE 🇩🇪🇪🇺
GermanForeignOffice ()
Croatia is passing on the baton of the EU Council Presidency to Germany. Why @grlicradman is looking back on an extraordinary Presidency and what the plans of @HeikoMaas are: #EU2020DE #EuropeUnited

Matina Stevis-Gridneff ()
@EU_Commission @EU2020DE I also think I speak for many EU correspondents when I say, additionally, that: It is inappropriate to arrange a so-called pool without consulting with the press corps. And it is inappropriate to have these events stream without interpretation.

Ursula von der Leyen ()
The next 6 months are crucial for our economic recovery. Our success depends not only on the good steer of the German Presidency but also requires our Member States & stakeholders to look beyond narrow interests & focus on the benefits of our Union. Every day counts #EU2020DE
European Commission 🇪🇺 ()
Under the motto "Together for Europe's recovery", Germany is taking over the Presidency of the @EUCouncil for the next 6 months. ▶️ Watch the press conference by President @vonderleyen and Chancellor Angela Merkel. #EU2020DE
Bundesministerium des Innern, für Bau und Heimat ()
"Our police officers must have access at all times to the necessary information from every member state. #Europe must remain a place where people live in freedom and safety, and where they feel free and safe." BMI Work Programme for #EU2020DE 👇
Ralf Beste ()
Danke für die guten Wünsche zum 🇩🇪EU-Ratsvorsitz, Ministerin @alma_zadic! Wir haben über den Justizministerrat gesprochen - der nun leider nicht im schönen Dresden stattfindet. Es geht um "Hass im Netz" und was dagegen zu tun ist. #EU2020DE
Sebastian Fischer ()
There is a magic in every beginning. Looking forward to the first #COREPER II meeting of the 🇩🇪 EU Council Presidency. #EU2020DE
Statistisches Bundesamt ()
Europa braucht eine verlässliche und innovative amtliche Statistik – das hat auch die #Corona-Pandemie gezeigt. Dafür setzen wir uns während der deutschen EU-Ratspräsidentschaft ein. Das vollständige Arbeitsprogramm gibt es hier: #EU2020DE
DGAP ()
Die wichtigste Aufgabe der deutschen EU-Ratspräsidentschaft #EU2020DE ist es, die europäische Wirtschaft zukunftsfähig zu machen, sagt @D_Schwarzer im @ZDFheute Journal.
Seebrücke ()
Auch wenn wir befürchten, dass Heimat-Horst und Maas weiter auf Menschenrechtsverletzungen und Abschottung setzen werden: Wir fordern Deutschland auf, die EU-Ratspräsidentschaft zu nutzen, um die Einhaltung der Menschenrechte wieder ganz oben auf die Agenda zu setzen! #EU2020DE
Seebrücke ()
Heute übernimmt Deutschland die #EU2020DE . Damit hat Deutschland die Chance, eine menschenrechtskonforme Migrationspolitik einzusetzen. Seit Jahren geht es brutal an Europas Außengrenzen zu. Schluss damit! Deutschland muss endlich aktiv für Menschenrechte eintreten!
Özcan Mutlu ()
Gastbeitrag im @Tagesspiegel zusammen mit Ernst-Dieter Rossmann, Vorsitzender des Bundestagsausschusses für Bildung, Forschung u. Technikfolgeabschätzung passend zur heute beginnenden EU-Ratspräsidentschaft Deutschland: "Mehr Erasmus wagen!" #EU2020DE
EP Research Service ()
The German EU Council Presidency #EU2020DE starts today - what are the priority files for the next 6 months? @EU2020DE
European Commission 🇪🇺 ()
Welcome and good luck @EU2020DE! Under the motto "Together for Europe's recovery", Germany is taking over the Presidency of the Council of the European Union for the next 6 months. 🇪🇺 🇩🇪 Find out more about its programme: #EU2020DE
Kadri Simson ()
Welcome to 🇩🇪 Germany, who just took over the 🇪🇺 Council presidency. Looking forward to good co-operation. A lot of work to be done! @EU2020DE
Scottish Government Germany ()
Wir wünschen Deutschland viel Erfolg für seine EU-#Ratspräsidentschaft. Schottland teilt die europäischen Werte - wir freuen uns auf die Zusammenarbeit an den Präsidentschaftsprioritäten. 🏴󠁧󠁢󠁳󠁣󠁴󠁿🇪🇺🇩🇪 #EU2020DE
Sea-Watch International ()
Today, the German #EUCouncilPresidency begins. Three simple demands how @EU2020DE can change the disastrous situation in the Mediterranean: #EU2020DE
Sea-Watch ()
Heute beginnt die deutsche EU #Ratspräsidentschaft. Drei einfache Forderungen, wie @EU2020DE die katastrophale Situation im Mittelmeer ändern kann: #EU2020DE
EU Council ()
Welcome to Germany 🇩🇪, who just took over the Council presidency. @EU2020DE We are looking forward to working with you! Willkommen, Deutschland! 🇩🇪 Wir freuen uns auf die Zusammenarbeit mit euch. #EU2020DE
EU at the UN - Geneva ()
Today, Germany assumes the EU Council presidency for the coming 6 months 👉 Thank you @CROinGENEVA for your great work in these challenging past 6 months 👏 & looking forward to a great cooperation with @GermanyUNGeneva 👏
Michel Barnier ()
A warm welcome to Germany taking over the #EU Council Presidency today! Die Einheit der EU ist unsere größte Stärke, der Binnenmarkt unser wichtigstes Kapital. Viel Glück @EU2020DE 🇩🇪🇪🇺
Steffen Seibert ()
Um Mitternacht hat Deutschland für 6 Monate die EU-Ratspräsidentschaft übernommen. Das Brandenburger Tor erstrahlt mit Logo und Motto "Gemeinsam. Europa wieder stark machen". #eu2020de