FFXVI Twitter Trends - Top Tweets | Germany
Called it on stream earlier. The text at the end was crazy confusing. Think it was supposed to be for FFXVI.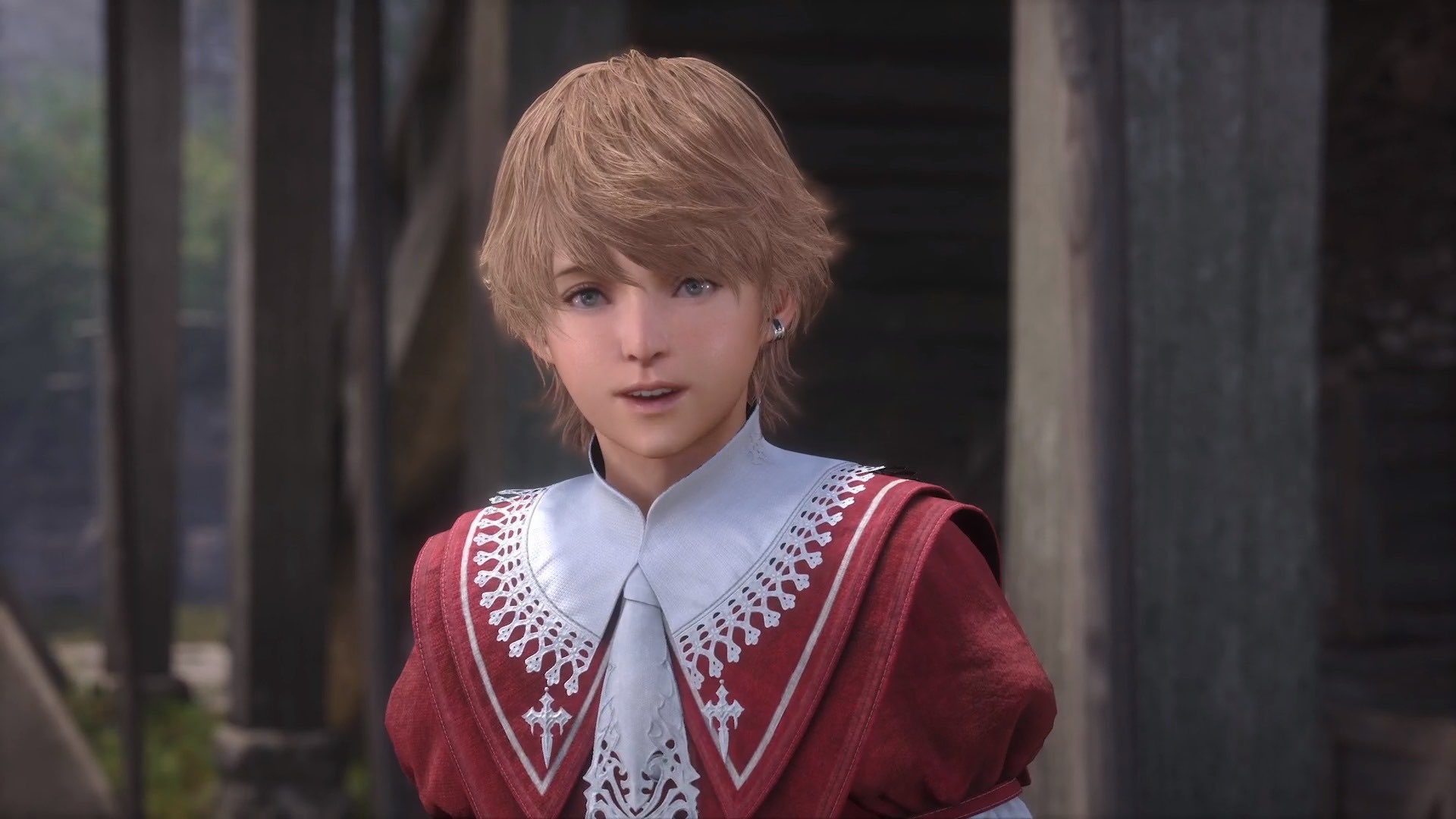 FFXVI on Twitter
Jose Ramos ()
Pinta tan bien el FFXVI que ahora vivo con el miedo de que a mitad de desarrollo se lo den a Nomura.
ちびとら ()
FFXVIストーリーは面白そうなんだけど美男美女ばっかりでどうにも ホストキャバクラとか言われてんのほんま草
PlayStationDE ()
Das Erbe der Kristalle hat unsere Geschichte lang genug geprägt → #FFXVI @SquareEnixDE
睦月賢@へっぽこAC提督 ()
@OtafkForce FFⅩⅥ仕様は出そうですよね。 なお自分は ゲームキューブ→2003阪神仕様 xbox360→2006ワールドカップ仕様 そのどちらも「本体欲しくなった時にちょうど店頭並んでたのがこれだけだった」というオチです。
Bianca / ALL BLACK LIVES MATTER ()
I don't know much about ffxvi but I do know I'm not playing as a nigga named JOSHUA
Dare 🍓 ()
my last few tweets are proof no one knows what's going on in ffxvi and honestly im living for it
Cody Wait ()
People are already criticizing FFXVI's combat then want to act like FFVIII's wasn't absolute trash.
PapaWrite w/ RTX On ()
@bullexto1 I'm excited for FFXVI since it's going for a more high fantasy style and I much prefer that over the modern look of FFXV but I'm starting to enjoy it slowly lol
Nelson Ricardo ()
@MeGusta182 nao ? Vai que me convence a me interessar no A unica coisa que quero da square msm é o remaker do 7 parte 2 pq é só nisso que eles foram genuinamente competentes nos ultimos anos
Gabrielle callan ()
How am I gonna play ffxvi when I'm still emotionally recovering from ffx and ffxv?!
Zeila Joanne ()
@JayDahBaka Nah man, they said Shiva's name at the beginning, a few secs before the Chocobos showed up LOL. There were rumors that they'd reveal a new FFXVI game at the so as soon as I heard her name, I was like- "OMG THE RUMORS WERE TRUE" 😂😭😭 My car's name is Shiva LMAO
Bring Peanut Butter ()
Hiroshi Takai being the director of FFXVI is going to mean business considering he managed to put fight scenes like this even on a shoestring budget.
Rayluaza ✨ play Super Mario Galaxy ()
@BenMoore035 Between monster hunter double announcement, ffxvi and dmcv special edition i just want to say Merry Christmas, Ben 🎅
Kaz 🐯💦 | Commissions open ()
Currently playing through stormblood in ffxiv :3 (Cirina, ffxiv) #FFXVI #FF14
JulienTellouck ()
PlayStation 5: Prix, date de sortie, GOW PS5 annoncé, FFXVI en exclu
Jas Notta ()
So the summons/gods are called Eikons in #FFXVI and it looks like there are 7 of them. Those would be: Shiva Ifrit Titan Bahamut Phoenix Leviathan Ramuh It seems there are also things called Dominants. Which look like they either control the summon out become the summon.
Olive Rae Brinker ()
FFXVI sounds like it's going to be a devil may cry game set in the world of COUNT ME IN!
Scott is the biggest fish in the smallest pond ()
Yoshi-P is producing FFXVI. Not directing, not writing. I have no doubt that it will be a well managed project from the perspective of meeting business objectives in a timely fashion. But tell me more about the creative team. Because what I saw in that trailer was a soggy turd.
Emperor Solus decides to pass away ()
looking forward to ffxvi i suppose but really really not looking forward to the ffxvi fandom
Maximilian Dood ()
Called it on stream earlier. The text at the end was crazy confusing. Think it was supposed to be for FFXVI.
Yahoo!ニュース ()
【新作「FF16」PS5で発売発表】 スクウェア・エニックスの人気RPG「ファイナルファンタジー(FF)」シリーズのナンバリング最新作「FFXVI(FF16)」が発表された。PS5向けに発売される。
Tyme 🐊 Legendary Special Edition Knight ()
Watching the Pink Server become progressively less excited about DMC5SE and proportionally more excited about FFXVI has been really funny
Pepsicrazy ()
@JulienChieze Sony qui finalement fait du cross gen ... FFXVI temporaire, démon souls qui sortira sur une autre consol (ps4 ? Xbox ?) spider man, horizon aussi sur ps4. D'autres jeux sur pc aussi. Du coup aucune exclu ps5 ?
Sleep paralysis demon simp🦇@ 5.3 spoilers ()
will not lie the new ffxvi trailer looks kinda boring but yoshida is working on it so i'm not dropping my excitement yet
Serrated Viper ()
This. There's nothing at launch. FFXVI is the only game I got excited for! Depending on when that comes out depends on how long it will take me to invest in the PS5.
Staten ()
Rewatched the FFXVI trailer and I'm pretty sure this kid has the same name as me. He's my fav by default
Kiedis ()
Everything in that ps5 showcase was a dub literally FFXVI 5 seconds in and it's already better than the Xbox showcase not even including the stuff they showed later. Also VERGIL WHAT THE FUCK
MorédePego ()
Lo mejor con amplia diferencia es FFXVI por la sorpresa xq God of War era un fijo, solo faltaba saber cuando
Mabel(mires) ✨ Mystery Twins ()
Acabei de ver o trailer de FFXVI e PRECISO de alguém para comentar sobre e que preferencialmente já tenha jogado o Eu vou infartar
Kanzen ()
Bienvenido a la familia mijo, puedes sentarte ahí: al lado del de los cuernos, el de la cola, la del pelo rosa, el de la lanza, el emo, el de la capa, el del ala #FFXVI