#Matchday Twitter Trends - Top Tweets | Germany
New music for my Matchday Mix🔥Drop me your favourite tracks and check out the full playlist here ⁣ ⁣ ✔ +44 - Lotto Boyzz & Dappy ⁣ ✔ PEEP HOLE - DaBaby⁣ ✔ Gimme Life - Maleek Berry ⁣ ✔ YM Wasted - Lil Wayne ⁣ ✔ Throw It In - Lil Wayne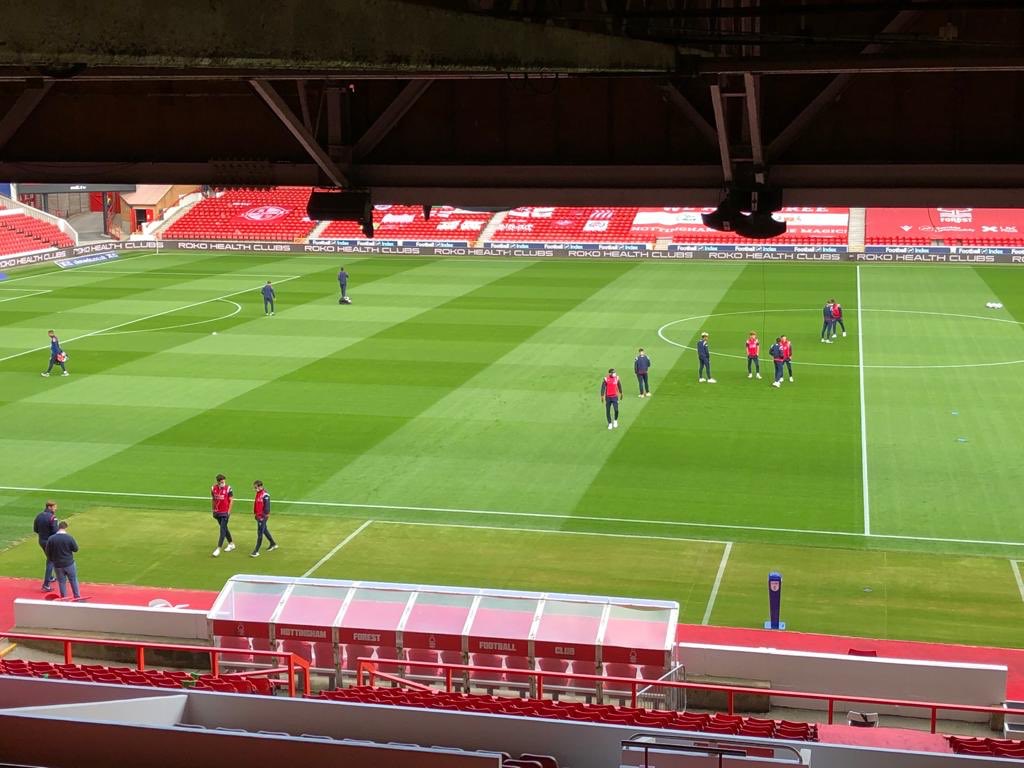 #Matchday on Twitter

Celtic Football Club ()
📗 The Hoops are straight back to league action tomorrow for #CELHIB and here's your @CelticFCPass matchday guide!
Birmingham Legion FC ()
𝘾𝙃𝙀𝙀𝙎𝙄𝙉' because it's matchday! #HammerDown | #BHMvNC
Luke ()
MATCHDAY!!! Really looking forward to this one. This will be our toughest test this season and if we walk away with the 3 points that would be absolutely brilliant. It's a really good starting XI. Will be a interesting game. COME ON READING 🔵⚪️ #readingfc
Xeveria ()
💥MATCHDAY 📡 Brighton vs Manchester United Links for live 👇👇👇 📱📺Link Full Live Live HD📱+🖥️LINK📽️>> HQ Live Free📽️>> https:// Hits Like & Retweet #BHAMUN
Everton FC News ()
The confidence is definitely high going to Selhurst Park this afternoon, but Crystal Palace won't be an easy task. That is the view from our man @Adam_Jones94. Follow our #EFC matchday blog here 👇

GazBod ()
It's matchday!! Palace Everton for our delectation today. Another afternoon of over emotional tweeting for me then. Apologies in advance ......🥺 ❤️💙 #CPFC
Flatback4 ()
🔵 Matchday for The Toffees! 🔵 Can they build on their good start? #Everton fans can get their hands on some retro inspired clobber here 👇🏻 Expertly modelled by the skipper!
Bandiera Inter ()
⚫️🔵 MATCHDAY 🏟 "San Siro" ⏰ 20:45 CEST 🏆 @SerieA #️⃣ #InterFiorentina 📱 @BandieraInter
#ACL2020 ()
⚡ MATCHDAY ⚡ ⏰: 20:45 🏟️: Al Janoub Stadium Who are you supporting, 🇺🇿 Pakhtakor or 🇮🇷 Esteghlal? #ACL2020
LTono ()
Happy matchday everyone! Hoping for a hungry Martial today with Bruno bossing the midfield & a clean not too much to ask 😅 Hope you all have a great day. Lots of people going through tough times atm, so please remember to look out for each other. Much love ❤️
LUFCMOT ()
Dan James has not been included in their matchday squad at all today 👀 #LUFC
Cramlington Town FC ()
‼️Seniors matchday‼️ 🏆 @nfalliance1890 div2 📆 Sat 26th September 2020 ⏱ 14:30KO 🆚 @StarNewcastle 🏟 Scotswood Sports Centre, NE15 7HB
Foundation 92 ()
You can read all of today's @SalfordCityFC matchday programme, including our full interview with F92 coach Danny, completely free with the link below! 👓👇 Danny talks about moving to Salford from North London, why he's a coach and his highlight from our summer of sessions! 😁
𝘼𝙏𝙇 𝙐𝙏𝘿 𝙁𝙖𝙣 𝙏𝙑 🗣🎥 ()
Join us for a matchday watchalong at ! Head to @tmtdecatur to catch the match!
Benjy Nurick ()
The sun is shining, it's MATCHDAY, and I'm at to the Valley for the first time in 196 days. Let's hope it's a bit better than my last appearance when Charlton lost 1-0 to Boro. #cafc
Luke ()
MATCHDAY!!! Looking forward to this game against Barnsley. A bit nervous that Araruna is playing RB as he's better going forward and gets caught out a lot defensively. Hopefully, we have gotten even stronger and get a good result. COME ON READING 🔵⚪️ #readingfc
Hallam FC ()
MATCHDAY! 🎟 Less than two hours to go in our first competitive game of the season against @BurscoughFC1946. Sandygate is ready, the weather is beautiful. This is what we've waited so long for! 💙⚽️ #HallamFC
Preston North End FC ()
📸 Make sure you send us your photos from wherever you're supporting the boys today! 🙌 We will use as many as we can in upcoming editions of the matchday programme! Tag us in your photos or send them to us by emailing [email protected] #pnefc #COYW
Alat Tulis ()
MATCHDAY! ✊ Arsenal 🆚 West Ham Utd 🏆 @premierleague 📍 Emirates Stadium 🕗 wib #️⃣ #Arsenal
Corolaine ()
💥MATCHDAY 📡 Everton vs West Brom Links for live 👇👇👇 📱📺Link Full Live Live HD📱+🖥️LINK📽️>> HQ Live Free📽️>> #EVEWBA Hits Like & Retweet
Calvin Knights ()
It's Matchday for @calvinwgolf as the Knights take on Cornerstone today at 2 at Railside Country Club in Byron Center! #GoCalvin
¸ᖽᐸ₁₅₀₀ ()
☀️ 22° Matchday Trim |💈 @MrTrimmz Charlton Athletic 🆚 Doncaster Rovers Pilot Test-Event 🚿 🏟 ⛳️
BBC Nottingham Sport ()
The #NFFC players are out early today, ahead of the visit of #Cardiff to the City Ground. Join us on Matchday from 12pm for all the pre-match
Jordan Forster ()
Another #JDCymruPremier matchday but how long can the 2020/21 season continue? Also, what should be done to generate long-term improvement of the league?
Jeroen Engelhart ()
@C19131 Heerlijk weer #matchday, ik heb er ook ongelofelijk veel zin in. Veel plezier ! Maarre, waar ga je de slingers ophangen ...
Paul Tregunna ()
I really want a team to announce a high profile signing by just putting him in their starting XI on a matchday and posting the team sheet
Bream Amateurs FC ()
MATCHDAY Seconds 🏠 🆚 @RHRFC 'A' 📍 St. Briavels, GL15 6TW ⚽️ 2:30pm #BreamArmy
The Football Hub ()
❓🤔❓ MATCHDAY QUESTION: Who is the most UNDERRATED player in the Scottish Premiership?
Bearded Reds ()
Matchday! ⚽️ Thread of my views for the upcoming season. Essentially I believe United's focus should be to get back to being competitive in the League. Any RTs appreciated #MUFC 🔴 #GlazersOut 🇾🇪
Gini Wijnaldum ()
New music for my Matchday Mix🔥Drop me your favourite tracks and check out the full playlist here ⁣ ⁣ ✔ +44 - Lotto Boyzz & Dappy ⁣ ✔ PEEP HOLE - DaBaby⁣ ✔ Gimme Life - Maleek Berry ⁣ ✔ YM Wasted - Lil Wayne ⁣ ✔ Throw It In - Lil Wayne