#schengen Twitter Trends - Top Tweets | Germany
Wurden die heutigen Feierlichkeiten zum 25jährigen Jubiläum des Schengen-Vertrags eigentlich abgesagt? CoronaSmiley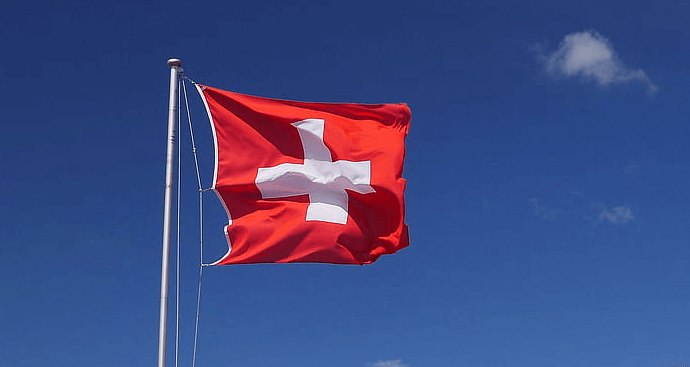 #schengen on Twitter
Neslihan Yıldırım 🇹🇷🇹🇷 ()
Avrupa sarsılı Macron'dan Avrupalı liderlere: Avrupa projesinin varlığını sürdürmesi artık bir Karşı karşıya kaldığımız risk, Schengen'in ölümüdür." AB dağılacak İzle ve gö

Mihai Hristea ()
Acum, ca se tot vorbeste de moartea Schengen pe baza de #coronavirus, oare cum s-or simti basistii aia de-si adaugau Schengen la semnatura pe FB in 2012? 😎
CDU/CSU in Europa ()
Jubiläum in schwierigen Zeiten: vor 25 Jahren wurde der #Schengen-Raum geschaffen. Die momentanen Einschränkungen zur Eindämmung der #CoronaPandemie dürfen nur ein temporärer Zustand sein. Mehr dazu 👉
Emine-Solmaz ()
Avrupa sarsılı Macron'dan Avrupalı liderlere: Avrupa projesinin varlığını sürdürmesi artık bir Karşı karşıya kaldığımız risk, Schengen'in ölümüdür."
Stephanie Empain ()
Fir all déi déi ëlo mam Fanger op d'EU weisen: d'EU ass do fir Grenzschléissungen ze denoncéieren. D'Grenzen zouzemaachen ass e falsche Reflex vun eenzelnen Staaten - matt der EU hu mer wéinstens e Géigegewiicht fir den Schengen Esprit héigzehalen.
Albert Mata ()
I la veritat és que si aconseguim salvar Schengen i la moneda única, petar-nos la resta doncs mira. En el cas dels refugiats (i els catalans en això nostre) ja hem vist fins a quin punt la Unió Europea és mesquinament inoperativa. De retruc, recuperaríem la web pre-cookies.

RT en Español ()
Macron advierte del riesgo de que muera la zona Schengen debido al #coronavirus
MEMORABLE ()
El 26 de marzo de 1995 entró en vigor el Acuerdo de Schengen, el cual permite la libre movilidad de los habitantes de la Unión Europea; eliminó las fronteras internas y estableció una frontera exterior Se había firmado en 1985 y entró en vigor 10 años después Mapa Países miembros
Kobayashi ()
@erlik @Silvi_ta Unos putos herejes q hacen elusión fiscal con sus colonias me van a contar el qué? Con puerto de mayor movimiento en el q solo fiscalizan q va a su pais aprovechandose del tratsdo de Schengen??
Pedro Kompi ()
Město Schengen vybrali Lucemburčané v roce 1985 k podpisu smlouvy proto, že leží na hranici tří států. Tehdy si ale podle někdejšího státního tajemníka lucemburského ministerstva zahraničí Roberta Goebbelse nikdo neuvědomoval, jaký bude mít smlouva dopad. Simvás, Josef měl synka?
JeanFrédéric Poisson ()
Parce qu'il reste quelqu'un qui a vraiment envie de fêter ça ??? En fait le virus est en train de tuer purement et simplement Schengen et c'est la seule bonne nouvelle depuis le début de cette terrible épidémie. #Schengen
Jakub 🇪🇺🇵🇱🇯🇲🏴‍☠️ ()
Dziś jest 25 rocznica ostatecznego zniesienia kontroli na granicach w strefie Schengen. I właśnie dziś jesteśmy zmuszeni by znowu je przywrócić... Miejmy tylko nadzieję że po tym wszystkim już nigdy nie będziemy musieli robić tego ponownie! Takiej Europy chcemy i taką kochamy!
Anders Rehnberg ()
Today, it's 25 years since the Schengen agreement went in till force. Let's make sure to honor that by opening our internal borders as soon as it's possible.

Thomas Mayer ()
Ach, da ergreift mich Wehmut! Vor 25 Jahren wurden in einigen EU-Staaten die Grenzkontrollen offiziell abgeschafft, gemäß Schengener Abkommen. Grenze Belgien-Luxemburg war vorher schon offen. Als ich zum ersten Mal mit 100 drüberzischte: Was für ein Fest!
Nathan Richardson🦕🌸 ()
The Schengen agreement lasted a week. Seems like the constitutional right to free movement will last a month.
Italia Viva ()
Lo dico con rispetto ai sovranisti: quante volte ci hanno detto che staremo meglio eliminando Schengen, staremo meglio blindando le frontiere, staremo meglio ognuno a casa propria? Il trailer di un mondo sovranista è un trailer che fa paura. @matteorenzi
Volt Europa ()
Today marks 25 years since the open-border #Schengen agreement. Although today some borders are closed due to the tragic pandemic across Europe, having free movement of people, goods and capital is going to help rebuild #Europe.
Nicolas Bay ()
🚧 25 ans de l'espace Schengen aujourd'hui. Pour quel bilan ? Toujours moins de protections et toujours plus de menaces pour les peuples européens !
Indy World ()
EU president criticises member states for closing borders to each other during coronavirus pandemic
Corina Dumitrescu ()
Libertate de călătorie, granițe deschise. Acest vis al multor europeni a devenit realitate odată cu semnarea Acordului Schengen în urmă cu 25 de ani. Azi, epidemia de coronavirus întunecă această aniversare, cu granițe închise și controale la frontiere
Diabbolico ()
@marcobreso @mentecritica Non posso manco uscire dal comune di Roma, parlare di Schengen è come proporre un viaggio sulla Luna.
Frau Zozo und Ihr Wunderland ()
Şu korona pisliği çıkmadan önce iyi ki üşengeçlikten yapamadıklarım tam liste - İş yerine yakın eve çikmak - Schengen vizesi çıkarmak - spor salonu üyeliği almak. - Ukulele için kurs parası yatırmak Aylık akbil yapmıştım ama sağolsun Ekrem Başgan onun tarihini öteledi.
Ylva Johansson ()
3/3 We will get through this. See my blog on how far #Schengen has brought us.
Ylva Johansson ()
1/3 25 years ago on this day, the implementation of #Schengen Agreements started. They were signed by five European countries ten years earlier. Today, 26 European countries and more than 420 million Europeans live in this area. A generation of Europeans have
Start Magazine ()
Il #26marzo 1995 entrava in vigore #Schengen. Oggi avrebbe compiuto 25 anni. L'Europa si trova a un bivio. O andiamo avanti con risoluzione e determinazione oppure ricadiamo indietro nella mediocrità. L'articolo di @ginammi, @icinnovazione
Germania-Columbia🌟 ()
@c_lindner Schengen kann Ich warte lieber 45 min an einer Grenze, wenn dafür Drogen, Illegale und Terroristen nicht unbehelligt durch EU Die größte Errungenschaft ist die Sicherheit ❗ interessier nur keinen Politiker ❗
Frontex ()
Our analysts have come up with a very useful map to track the temporary restrictions put in place throughout the EU, Schengen Area and the UK to deal with #COVID19 #stayathome
Christian Lindner ()
25 Jahre nach Abschaffung kommt es durch #COVID19 zu Grenzkontrollen. Sie sind aktuell notwendig. #Schengen ist aber Ausdruck gelebter Freiheit - und sollte es als große Errungenschaft Europas bleiben. CL
Martin Sonneborn ()
Wurden die heutigen Feierlichkeiten zum 25jährigen Jubiläum des Schengen-Vertrags eigentlich abgesagt? CoronaSmiley
Valeurs actuelles ن ()
Alors que l'espace Schengen a annoncé la fermeture de ses frontières pour 30 jours, le Haut commissariat aux réfugiés réclame que les apys européens continuent d'accueillir les candidats au droit d'asile. ⤵️