Byomkesh Bakshi Twitter Trend : The Most Popular Tweets | India
Wow! Someone in @DDNational finally realised the value of classics like Ramayan, Mahabharat and Byomkesh Bakshi! Could we please also have Chanakya, Vikram Betaal, Buniyaad, Hum Log and the like?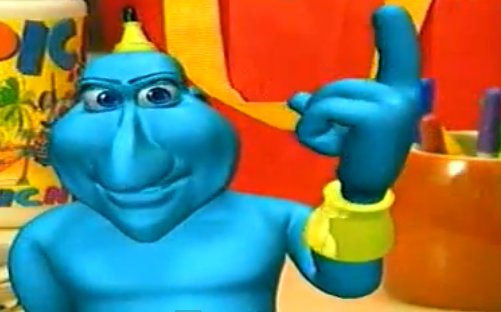 Byomkesh Bakshi on Twitter
Sai Deepak J ()
Wow! Someone in @DDNational finally realised the value of classics like Ramayan, Mahabharat and Byomkesh Bakshi! Could we please also have Chanakya, Vikram Betaal, Buniyaad, Hum Log and the like?
Kamalesh ()
Ramayan Mahabharat Byomkesh Bakshi Now just erase 2020 and bring back late 80s- 90s. 😊😊
ARUN🗨 ()
Byomkesh bakshi back too from detective serial ..best one
Ashish Sarangi #SaveKonarka ()
@proud_odia 👍👍👍 also ulta pulta, padosan, stone boy, chunoti, school days, flop show, wagle ki duniya, jungle book, byomkesh bakshi and a lot
Jitendra ()
we want #Shaktiman and byomkesh duck tales, talespin, he man, giant
Idazaa ()
Aap kaun Kuan se TV shows wapis chahte hain? Reply karein aur Retweet karein @PrakashJavdekar Malgudi Days, Vikram Betal, Alif Laila, Shaktiman, Betal Pachi su, Chandrakanta, Dekh bhai Dekh, Byomkesh Bakshi , Buniyad kya Koi aur???
Debalina Dey ()
While Ramayan will be telecast twice from Saturday, scheduling of Circus & Byomkesh Bakshi is still being worked out. Mahabharat, Chanakya & Upanishad Ganga will be telecast on DD Bharati and their timings will be announced late Friday. via @ThePrintIndia
Debayan Sen ()
And Byomkesh Bakshi (even though I have gone through the whole series on YouTube) :)
Haveliwale ()
These all are available on YouTube and OTT platforms like Netflix and Amazon prime Alif Laila Dekh bhai Dekh Flop show Byomkesh bakshi Shaktimaan
Sakshi Narula ()
@mimansashekhar @DDNational I loved watching Byomkesh Bakshi and Dekh Bhai should bring them back
Almas ()
@boynamedbharat @thesatbir Missed out miiti ke rang and my fav Byomkesh bakshi n Malgudi days
Ren ()
Please bring back Nukkad, Shriman Shrimati, Office Office, Raja Rancho, Byomkesh Bakshi etc 😍
卐 Panditayan 卐 ()
Dhekh bhai Dhekh Zabaan Sambhalke Malgudi Days Rajni Potli baba ki Byomkesh Bakshi Circus Fauji Karamchand Nukkad Mowgli Potli baba ki Udaan Wagle ki duniya Ye jo hai zindagi Neem ka ped Mirza Ghalib Banegi apni baat Buniyaad I dream of jeanie Small Wonder google who dnt get it
Tapashish Chakraborty ()
Ramayana was the first TV show that I ever watched in my life. But the golden #90s @DDNational had several gems that that I love to be re-telecast during #CoronaLockdown today. My top 5 : 1. Mahabharata 2. Chanakya 3. Byomkesh Bakshi 4. Flop Show 5. Chandrakanta
ਹਤਿੰਦਰ ਸਿੰਘ ()
Malgudi Days Bharat Ek Khoj Buniyaad Mulla Nasruddin Katha Saagar Wagle Ki Duniya Vikram Aur Betaal Singhasan Battisi Hum Log Byomkesh Bakshi Nukkad Karam Chand Which Two Favourites Of Above You Want Government To Telecast Again ?
Awanish Kumar ()
I demand the re-telecast of Alif Laila, Bharat Ek Khoj, Byomkesh Bakshi, Dekh Bhai Dekh, Duck Tales, Malgudi Days, Mungerilal Ke Haseen Sapne, Potli Baba Ki, Suraag- the Clue, Surabhi, Neem Ka Ped, Swabhimaan, Shanti, Talespin, Tehkikaat, Zabaan Sambhal Ke, etc.
Shachin Bharadwaj ()
Pls also consider Duck tales, Malgudi days, Jungle book , Tales spin & Byomkesh Bakshi @TrailArnab
Asit Dholakia ()
@DDNational I think DD National has potential to attracting viewers by showing its old shows. Gr8 shows in past indeed. My demand on prime time is Byomkesh Bakshi. 🙏 Loved its each episode. Loved to see Kolkata of that times. To create kind of show in that era is HATS OFF #ByomkeshBakshi
Deepika Narayan Bhardwaj ()
Byomkesh bakshi was one of my favorite too. Still remember the man, his dress, his speech completely. Rajit Kapoor was flawless in the character. Btw entire series is available on DD Channel on YouTube. Check it out
Ayan Mukherjee ()
@shripadynaik @DDNational Sir, request to telecast below shows also: Malgudi Days Byomkesh Bakshi Mungerilal Alladin cartoon Humlog
Stay the Fuck Home ()
Family and I have been watching Basu Chatterjee's Byomkesh Bakshi on Youtube, and it hasn't aged badly.
Saswat Prusty ()
If everyone is demanding then if possible Byomkesh Bakshi bhi karwa do!
मिस्टर X ()
@dianoetickrisna 2008 tak shaka laka boom boom , son pari , karishma ka karishma , sarabhai vs sarabhai, byomkesh bakshi, chanakya , khichdi, hum paanch, buniyaad, shri krishna, tu-tu mein mein , hatim, alif laila, chandrakanta, shararat, aahat, captain vyom, swabhimaan, etc.
Amarjeet Thakur ()
DD should also bring back these TV shows: 1. Fauji 2. Dekh Bhai Dekh 3. Zaban Sambhalke 4. Flop Show 5. Mungerilal Ke Haseen Sapne 6. Captain Vyom 7. Malgudi Days 8. Surabhi 9. Byomkesh Bakshi 10. Karamchand #21daylockdown
Jitendra Surya ()
@milind_indian @DDNational Byomkesh Bakshi to kaafi baar repeat kiya ja chuka hai DD pe. YouTube pe bhi hai. Karam Chand karna chahiye. Aankhe Naam ka serial bhi karna chahiye.

Milind C ()
@DDNational Also please start 1. Flop show.(DD) 2. Sigma.(DD). 3. Karam chand(DD). 4. Byomkesh bakshi (DD). . .This list will be 😍
Sachinsib ()
Of course, followed by Main Delhi Hoon, Chanakya, Byomkesh mean bring back old good relaxed life of 90s
जेन्टलम्यान ()
लकडाउन खुराक । Byomkesh Bakshi 😎
🇮🇳 Shruv K 🍻 🚬 ()
Apharan Barot house Asur Jamtara sabka no ayega Special ops Byomkesh bakshi hindi Delhi crime Hostages The family man must watch in lockdown
Sye Ψ 👩🏽‍💻🎶🎦🚴‍♀️👩‍🍳🥡 ()
@RajBaddhan #MEIEJ and some old classics which carried itself on marit of content not gimmicks like malgudi days, Byomkesh Bakshi, Chanakya