#happiestmind Twitter Trend : Most Popular Tweets | India
#happiestmind listing bonanza for #IPO investors; stocks debut at more than double the issue price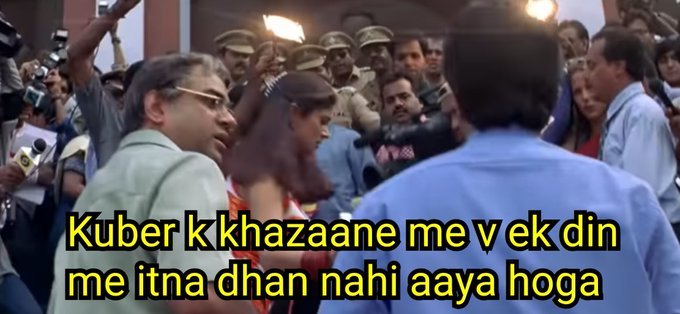 #happiestmind on Twitter
Aayushi Borkar ()
#राष्ट्रपुत्र_अवतरण_दिवस #happiestmind 💐💐💐💐जन्मदिवस की हार्दिक शुभकामनाएं श्रीमान मोदीजी🙏💐💐💐💐💐

Dinesh Joshi ()
People who complain about not getting allotment need to learn how to apply in ipo. They need to apply multiple lots and with multiple accounts. Book profit when have such bumper listing. Try to buy more shares with unalloted amt. Enjoying bumper gain. #happiestmind
Harsh Gada ()
@purnita_p Didi, Context kya, Use kaha #happiestmind is trending because this stock gained 130% in
SmallCap Star ()
Book Profit in #happiestmind , Expected Gain achieved in a one day so book Profit
PRAVIN DHOOT ()
Me and my friends after booking listing gains of Happiest Mind IPO #happiestmind
NITISH AGARWAL ()
Again no allotment For Route mobile IPO and the same day Happiest minds Prices more than double. What a game god what a game👏 #happiestmind #routemobileipo
Bhavya Kataria ()
Investors of #happiestmind on listing gains. @anantladha25 🤑🤑🤑
विकाश कुमार भक्ता ()
Congratulations to all who got allotment in #happiestmind IPO for mind-blowing listing.
आलोक यादव 🇮🇳🇮🇳 ()
@NeerajCNBC सर, पैसे तो हमेशा तैयार रखता हूँ परन्तु अच्छा आईपीओ हाँथ ही नहीं लगता है जैसे आज HappiestMind की धमाकेदार लिस्टिंग हुई पर वह मुझे मिला ही नहीं था।
FinancePost ()
#happiestmind *Happiest Minds IPO-Huge Response* *Article by CA Priyanka Jain*
Avishek ()
#happiestmind Who has the happiest Can u name I personally donno
GOPAL IYER ()
#happiestmind From a pall of gloom and pessimism, we see a glimmer of gain in this superlative listing. can do wonders to men.
Bikram jha ()
Happiest mind me allotment lagne Ke baad #happiestmindsipo #happiestmind
Govind Kr. Jha ()
I have now serious doubt on the IPO allocation process. I hv asked at least 20 people in my circle whether they hv been allotted Happiest or Route Mobiles The answer was unanimously No. If any of my followers hv bn allotted either of IPO, plz comment! #happiestmind #routemobiles
𝓢𝓾𝓷𝓲𝓵 𝓐𝓻𝓸𝓻𝓪 ()
if past few successful IPO listings are any indication, Happiestmind may still see traction in coming days
Ashish Sharma ()
When it is what is, and it is spontaneous combustion to every nonsense that occurs in life. Mind is happy when one stay with happier mind #happiestmind
Amardeep Dawane ()
Every Happiest Mind Share Holders right now. #happiestmind #happiestmindsipo
Abhishek Panwar ()
Me and my friends after booking listing gains of Happiest Mind IPO #happiestmind
FinancialXpress ()
#happiestmind listing bonanza for #IPO investors; stocks debut at more than double the issue price