#rbigovernor Twitter Trend : The Most Popular Tweets | India
कर्ज देणाऱ्या सर्व यंत्रणांच्या, सर्वच प्रकारच्या कर्जांची, पुढच्या 3 महिन्यांच्या हप्त्यांची (EMI) परतफेड आता स्थगित. रिझर्व्ह बॅंकेचा सर्वसामान्यांना मोठा दिलासा #rbigovernor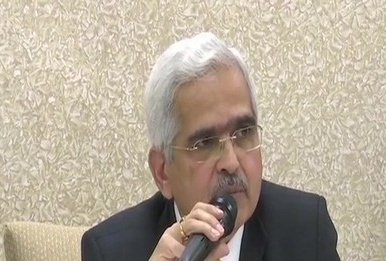 #rbigovernor on Twitter
Kuldeep Sanghvi ()
@AmitShah @narendramodi EMI Relief If Translated (For eg) Current New Rate Loan Amt 25 Lakh 25 Lakh Tenure 20 Yrs 20 Yrs EMI Rs20,756 Rs19,608 Annual Saving= ,776 #rbigovernor
Shubham Bhatt ()
Rbi has cut down repo rate and asked banks to allow 3-months moratorium on all loans allowed. Loans interest pay to be deferred by 3 months: #RBIGovernor Meanwhile, Yes Bank be like: How dare you?
Devendra Fadnavis ()
कर्ज देणाऱ्या सर्व यंत्रणांच्या, सर्वच प्रकारच्या कर्जांची, पुढच्या 3 महिन्यांच्या हप्त्यांची (EMI) परतफेड आता स्थगित. रिझर्व्ह बॅंकेचा सर्वसामान्यांना मोठा दिलासा #rbigovernor
😎 ()
We..😂 Azamgarh ki aukat Aur Baat Amsterdam ki!! #Ramayan #rbigovernor
Shubham Bhatt ()
When you hear the news that RBI has permit bank to allow 3 month moratorium where borrowers would not have to pay the loan EMI instalments during the moratorium period. Then you remember that you have not taken any EMI #rbigovernor
Babita ()
Deficit HIGH, Inflation out of control, Rupee falling even against dollar. Govt UNABASHEDLY levying tax on bank interest INCOME. Cutting rates to please govt is a recipe for disaster. Inflation will spiral. And bring worth of bank savings to ZERO. #rbigovernor #CoronaVillains
Vijay Kalantri ()
Various announcements made by #rbigovernor are very timely and the same are implemented in letter and spirit by banks, financial institutions and (1/1)
The Dossier Times ()
Coronavirus Pandemic: RBI allows 3 month moratorium on EMI, interest rate cut by 75 bps #rbigovernor

Shreyans Tongya ()
Experts pls help understand. The 3 month Moratorium on payments of term loan instalments EMIs is a request or order to banks ? EMIs are directly debited through ECS. Will banks stop it ? Also post 3 months all 3 EMI's needs to be payed together ? Hope no late fee #rbigovernor
Nishant Chaturvedi ()
RBI की बैंकों को सलाह: तीन महीने ईएमआई में दें राहत, सभी तरह के लोन होंगे सस्ते #rbigovernor
Germinate Wealth ()
-First auction of Rs 25,000 cr will be conducted later today -Cut Cash Reserve Ratio (CRR) by 100 bps to 3% wef March 28 for 1 year for all banks -Rs lk cr to be released via CRR cut #rbigovernor #germinatewealth
Sachin Sabat ()
RBI Governor Presser Highlights : 1. Repo rate reduced by 75 basis points to 2. Rev repo reduced by 90 basis points to 4% 3. GDP growth for Q4 19-20 and FY 20-21 to be affected 4. Aggregate demand may weaken 5. Future outlook uncertain and negative #rbigovernor
Vamsi ()
All banks and NBFCs are being permitted to allow a 3-month moratorium on payment of term loans - 3 months #reservebankofindia #rbigovernor
Pankaj Jangid🇮🇳🚩 ()
India is in very safe hands. There were concerns about EMIs, continuity of business etc. #rbigovernor has listened and taken care of everything. Great steps indeed. Even the markets have given a thumbs-up 👍
The Mukul Agrawal ()
TOP Takeaways from RBI Press Conf @RBI 1. Repo Rate cut by to 2. CRR cut by 1% to 3% 3. Minimum daily CRR maintenance will be 80% 4. All Banks, HFCs, NBFCs allowed 3 months moratorium for EMI @DasShaktikanta #rbigovernor #RBI
Danish chowdhury ()
Moratorium on the repayment of home loan emis, other similar loan emis, credit card bills, etc for a month or two would provide succour to many. @RBIgovernor @nsitharaman
Tehseen Poonawalla Official ()
How do I rate this action by the #RBI . The #rbigovernor @DasShaktikanta & team @RBI deserves ALL THE KUDOS & congratulations. 1) 3 month Moratorium 2) CRR of all banks cut to 3% 3) repo rate cut by 75BPS 4) injecting liquidity into markets approx lakh crores
MN Investors ()
RBI Governor Das announced multiple stimulus measures: Some Changes 1. Repo Rate cuts 75 bps to 2. Reverse Repo Rate cut by 90 bps 3. CRR cut to unlock primary liquidity of ₹ lakh cr. 4. All banks may allow month moratorium on all loans #RBI #rbigovernor
Editorji ()
Shaktikanta Das: RBI monetary policy committee cuts repo rate by 75 basis points, from to ; reverse repo rate cut by 90 basis points to 4% #rbigovernor
Jvs ()
#rbigovernor This was the time to boost the morale of the bankers. A word of appreciation would have done a world of good. With or without that bankers are going to do their job. @idesibanda #BankersOnDuty
Ragini S ()
வங்கிகளில் கடன் வாங்கியோர் 3 மாதங்களுக்கு தவணை கட்டத் தேவையில்லை, கடன்களுக்கான மாதத் தவணையை 3 மாதம் ஒத்திவைப்பதாக ரிசர்வ் வங்கி அறிவிப்பு #rbigovernor #Covid_19india
Vineeta singh 🇮🇳 🚩 ()
It has been decided to reduce the CRR of all banks by 100 bsp to 3% of Net Demand and Time Liabilities with effect from the fortnight beginning March 28 for a period of 1 year BSP-Basis points. #rbigovernor #RBI
Saamana ()
*RBI कडून मोठी घोषणा, वाचा सर्व अपडेट* #rbigovernor #CoronavirusLockdown
Mangalam Maloo ()
RBI Governor CRR reduced by 100 Bps to 3% Will release liquidity of Lk Crore @DasShaktikanta @RBI #RBIGovernor
Anurag/ अनुराग ()
RBI Governor @DasShaktikanta address at 10:00 am today (March 27, 2020) #rbitoday #rbigovernor YouTube:    
Acharya Jankidass ()
#rbigovernor #pmoindia श्रीमान जी निवेदन है कि इस महामारी के समय मार्च अप्रैल महीने गृह loan की emi ना काटी जाए । राशन के लिए दिक्कत होगी । मेरा अकॉउंट pnb sunam में है आज emi काट ली गयी
RNI NEWS ()
रिज़र्व बैंक ऑफ़ इंडिया के गवर्नर शक्तिकांत दास आज 10 बजे मीडिया को संबोधित करेंगे। #rbigovernor #BREAKING @RBI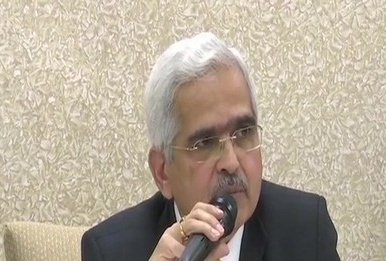 Girish Patel ()
i think we are not gonna have rate cut but some strong move for liquidity!! hope to get wrong. #rbigovernor #rbi @DasShaktikanta @nsitharamanoffc
Investors Idea ()
Watch out for RBI Governor @DasShaktikanta address to the media live at 10:00 am today (March 27, 2020) #rbitoday #rbigovernor
Abhishek Kar ()
Hoping #rbigovernor gives some good news for market. It will be overall good for economy.