#StayHomeSA Twitter Trend : The Most Popular Tweets | India
All dressed up with nowhere to go. 📸: @LakhePhotos #StayHomeSA #StayHomeStaySafe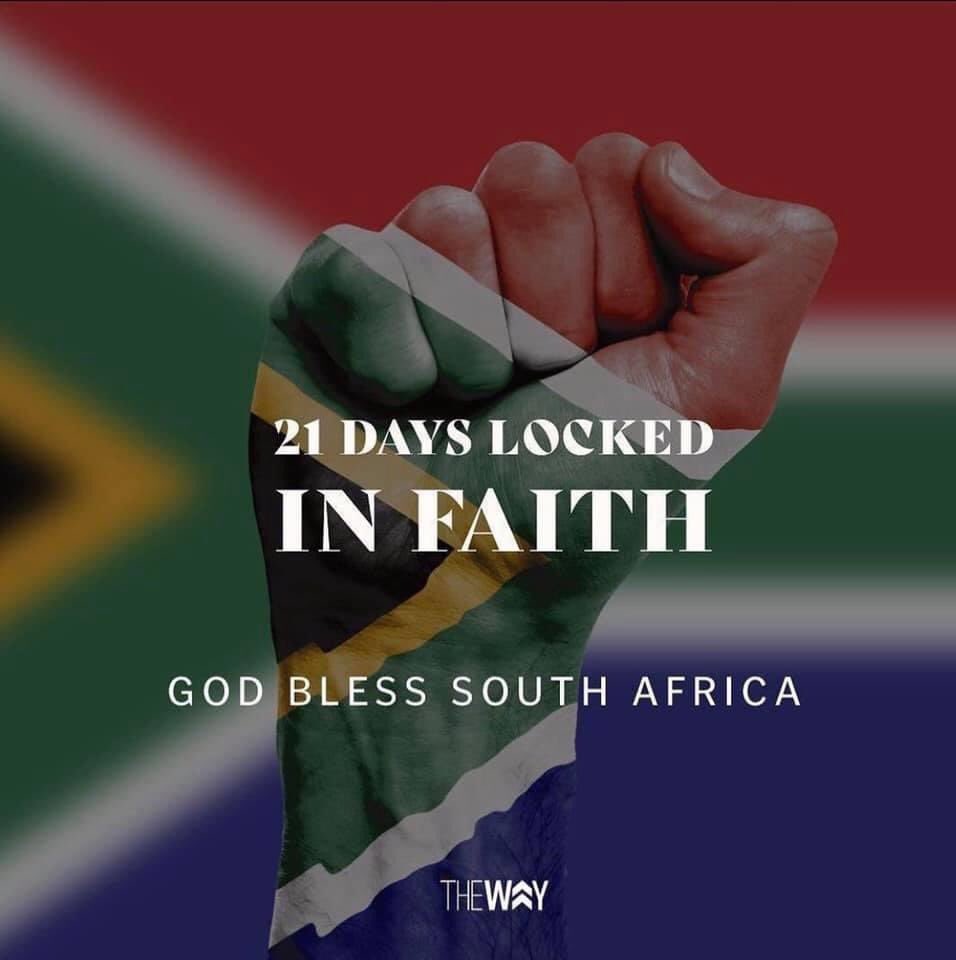 #StayHomeSA on Twitter
Fairyfootballer ()
Your Dream Only Works If You Do🌸❤️⚽🙏 #StayHomeSA #football
ManRay ()
Out of the 1000+ who are positive for COVID-19, there could be a few, if not many, who have that mentality. "I AM TAKING 1000 IGNORANT ONES WITH ME." You could be a careful driver but not immune to stupidity from others. #StayHomeSA.

Tumi Sole ()
Sorry to disturb your peace ekseni. Just wanted to let you know that a State of Disaster may last up to 3 months. It's therefore important that we #StayHomeSA during this #21daysLockdown & make it out alive.
KingD ()
We remain UNITED in adversity! 🇿🇦 #PrayForSouthAfrica #StayHomeSA
Carte Blanche ()
The regulations are clear. If police find any alcohol in a vehicle, it will be destroyed on the spot. #21daysLockdown #StayHomeSA
Nonchalant(ly) ()
My Mom is praying Guys, what would we be without our Mothers prayers😭😭🙏🏾#21daysLockdownSA #StayHomeSA
Carte Blanche ()
@hloniscott Officers are assisting the homeless and telling them where they can go. #StayHomeSA #21daysLockdownSA
👑Jay_Stylez👑 ()
#StayHomeSA This actually Kinda Feels Like The Purge...Only Few Mins Left,Countdown Is On🙏🏻.
Ayanda Maluleka 👑 ()
#StayHomeSA #21daysLockdownSA 23:59 Me: haybo aniyazi i midnight nah? Soldiers:
Dushane ()
Mense entering Lockdown like its New Years Eve😂... So much liquor 🙆🏾‍♂️ 😂 #21daysLockdownSA #StayHomeSA
Boledi M ()
...With loyalty and pride, as a citizen and a volunteer 🇿🇦 #21daysLockdownSA #StayHomeSA
Chick _ lady ()
Guys please help Are we allowed to herd our livestock to the fields and rivers during lockdown ?#StayHomeSA
MOTSWANA ()
THIS IS A PERFECT DISPLAY OF THE DIFFERENCE SNEAKERS OR SHOES IN GENERAL, MAKE WHEN DANCING. #StayHomeSA
BedJah Maxakadzi ()
#StayHomeSA will stretch our political system more than it has stretched itself in the past 10 years. By Easter weekend its arms will be experiencing stiff cramps from the exercise, & permitting mass travels w/ untraceable cases will be that wish for time-travel moment. Be safe
B 🦁 ()
I hope there is no one at the Doornfontein FACTORY 🏳️‍🌈. #StayHomeSA #SouthAfricaLockdown
The Vista ()
Drop your ride before lockdown #lockDownSouthAfrica #StayHomeSA
RightMenProject ()
#StayHomeSA you do not need anyone getting through 21 days lockdownYou can be happy while you're single; a relationship is actually just a bonus. In fact, learning to love being by yourself will make you an even better partner to someone in the future.
Proudly 012 ()
#StayHomeSA It is for our good,it is non out there for important things we can make it!
ShebbY love ()
This little brada playing with our granny 🤣🤣🤣 #21daylockdown #StayHomeSA
I Need Money💵🇿🇦 ()
Day 0 of #21daysLockdownSA and bae is already on my nerves🤦🏾🤦🏾 #StayHomeSA
KingMandlenkosi ()
Do not fear, for I have redeemed you; I have summoned you by name; you are 43vs1 #StayHomeSA #21daysLockdownSA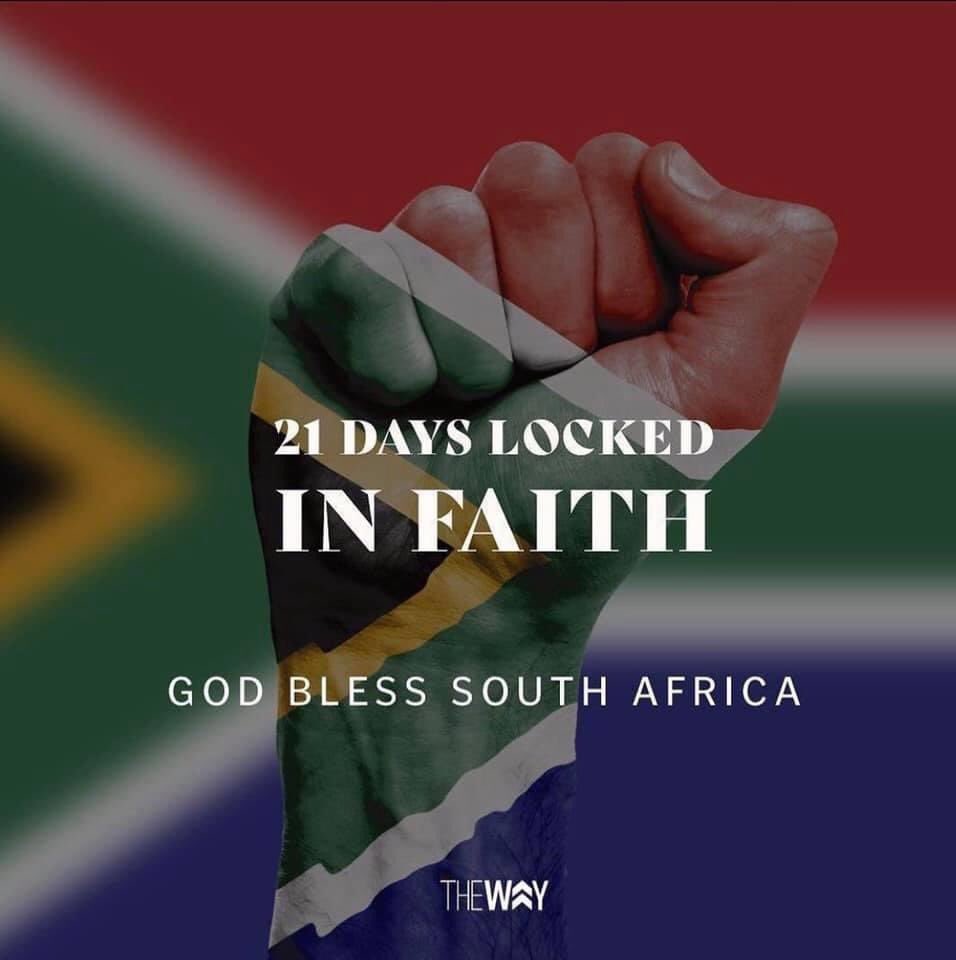 March 27🎉🎊🎉 ()
My Boys from midrand, now you see the importance of 🛏🛏#StayHomeSA
Uncle Bae ()
A difficult decision was made today #StayHomeSA #GautengCOVID19
COVID-19 South Africa ()
President @CyrilRamaphosa , as the Commander in Chief of our armed and security forces , gave orders to our police to enforce our laws and protect our people. They will be on duty in all areas during the lockdown starting at midnight this evening till the 16th April. #StayHomeSA
Northglen News ()
Five hours and counting until lockdown. What plans have you put in place to stay #StayHomeSA #21dayLockdownSA
Digital 🚌 Marshal ()
Do not go gentle into that good night but rage, rage against the dying of the light. Dylan Thomas #StayHomeSA
BereaMail ()
Five hours and counting until lockdown. What plans have you put in place to stay #StayHomeSA #21dayLockdownSA
Lungie ()
#LockdownSA #StayHomeSA As of tomorrow morning I will be doing workouts at home. If you would like to join me , dm me💆🏾‍♀️. Mental health and physical health first♥️
Ecotechnologist ()
EFF is calling on their supporter to break curfew and congregate. Oh the irony. You GIGANTIC MORON. Let the army do their job and let the population #StayHomeSA
Buns Out/Abuti Buns/Mr.Buns/Bhanisa/Le Bunza ()
All dressed up with nowhere to go. 📸: @LakhePhotos #StayHomeSA #StayHomeStaySafe