Turkish Twitter Trend : The Most Popular Tweets | India
⚠️ Confirmed: Twitter has become unavailable across #Turkey as of 11:30 local time for users of national provider Turk Telekom following alleged attack on Turkish troops in #Idlib; other social media currently unaffected; developing situation 📉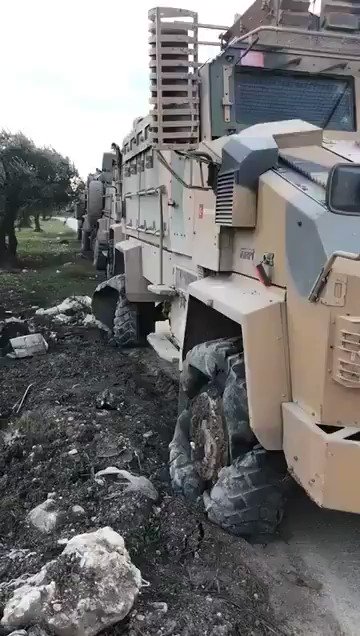 Turkish on Twitter
SS ()
Ülkede ortalığı karıstıran asılsız iddalar yazan saçma sapan görüş bildiren halkı galeyana getiren o kadar o.ç var ki devlet erişimi kapatmasın da ne yapsın. 90 sehıt var diyen olmus Allah belanızı versın sizin #Turkish
Erik Dalı ()
@Elizrael If we see a muted Turkish reaction to this incident then we might as well pack up and go home.
The seer ()
@AndrewBritani @Partisangirl Good news. Turkish donkeys should leave, otherwise more will be cut.

Wakeup ()
@RT_com The reality of the turkish army fighting in Syria without declaration of war to Syria needs to be UN resolution needed. Furthermore Syria has the right to assure its border integrity and to intervene against hostilities from rebel armies, like Turkey with PKK.
Adam Dorn aka Mocean Worker. ()
Russian hit Turkish base in Northern Syria. Thanks Mr. idiot.
Get Informed ()
@Zinvor Don't you think Turkish military would have more than a hand held AA weapon? Seems unlikely this is a state sponsored attack.
#SağDuyu🇹🇷 ⓇⓉⒺ 🇹🇷 T.C. ()
YÂ ALLAH BİSMİLLAH TEVEKKELTÛ ÂL ALLAH LÂ HAVLE VELÂ KUVVETE İLLÂ BİLLAH 👆 YANSIN SURİYE, YIKILSIN İDLİB! O ESADIN KELLESİ YA GELECEK YA GELECEK 🇹🇷🇹🇷🇹🇷🇹🇷🇹🇷🇹🇷🇹🇷🇹🇷🇹🇷🇹🇷🇹🇷🇹🇷 #Idlib Turkish #soleimani
The Baffler ()
Streaming now: The Bad Society on @newtownradio, with special guests McCormack and @marysouth, who read from her story of emotional trauma and lactation on the Turkish coast.
Aylin ✨ ()
@Xenoblck :') thank you I saw a news headline about Turkish soldiers dying and so many racist people are happy about it was upsetting
Tony Eff ()
@no_itsmyturn @lilygrutcher As this is in Syria, not in Turkey, Turkish military has been there by Putins 'grace' so to speak. Russia has, over Syria, air supremacy. Turkeys action is the incursion by any measure. I just can't see Erdogan having many options. Go big or go t🇬🇧

DAILY SABAH ()
BREAKING — Turkish artillery pounds Assad regime targets along the frontline in Idlib in response to attack that killed 22 soldiers
Corded ware spokesman (WINTER BULK) ()
Brewing situation right now in the world: Covid-19 -> hits international logistics and stocks while sweeping through the world, panic Syria -> on the verge of Russian-Turkish standoff, creates even more refugees which Erdogan now allows to enter Europe again
Martin Richman ()
" Russia Strikes Turkish Forces in Syria, Turkey Says" trump your buddies are fighting each other, who are you going to blame?

Traveller4ALongTime ()
@sfrantzman This time iş different though. Over hundred Turkish troops lost their lives. Turkey is on the verge of a war with Russia and Syria
MuHAmmAD RAuF MUghAL ()
@ZainabHrk @spectatorindex Why every one abusing each other? Can anyone explain why Turkish army is in Syria and why Syrian abusing Muslim world biggest Army Really confused? From Pakistan
Ⓑetter Ⓑritain Ⓒoming ()
Twitter has been taken down in Turkey following an attack on Turkish forces in Syria in response to Turkish attacks on regime positions. Looks like someone just hit a Russian air base too. Things are getting rather warm over
Mert Turunç ()
Yaptığım işler ve hafif resmi sayılabilecek şeyler burada olacak. Dil ise bazen İngilizce bazen Türkçe olabilir. I'm planning to share my works and some formal stuffs here. They are going to be half Turkish and half English.

Joyce Karam ()
BREAKING: Twitter Blocked in #Turkey acc. to netblocks since 20 min. ago. Follows reports of 34 Turkish Soldiers killed by Russia/Assad strike in Syria (@syriahr). Erdogan holding now emergency security meeting:

NetBlocks.org ()
⚠️ Confirmed: Twitter has become unavailable across #Turkey as of 11:30 local time for users of national provider Turk Telekom following alleged attack on Turkish troops in #Idlib; other social media currently unaffected; developing situation 📉
VingVangVoeng ()
@Isofix99 what do you think will happen now? Erdogan made a emergency meeting now with all the Turkish parties. If US gives the Patriot, the Russian jets will be toast again like in 2016
Charles II ➡️ ()
@ClarkeMicah @ClarkeMicah It's not in the news yet, but Russia just bombed and killed 30 Turkish soldiers in Idlib province and now Erdogan is holding an emergency meeting. Thought you should know, could be in the news soon.
Rise up rebels ()
May God have mercy on the Turkish martyrs. We have one revenge, one enemy, and we will fight the war together, until victory is written for us, God willing. Syrian-Turkish blood will not be lost while defending the truth and fighting the oppressor and supporting the oppressed.
Baxtiyar Goran ()
37 Turkish soldiers killed in Russian airstrikes. Erdogan holds emergency meeting with the military commanders. #Turkey #Syria
IDLIB POST ()
A video of the Turkish convoy that was targeted today by warplanes in Jabal Al-Zawiya, south of #Idlib.
Aldin 🇧🇦 ()
Turkish helicopter still not allowed to evacuate wounded from Syira. In this case everything needs to be done by land routes.
Tobias Schneider ()
Incredibly high stakes in Syria tonight as Turkish ground forces, struggling to uphold a safe zone for millions of Syrian civilians, come under intense Russian and Assad regime bombardment. Reports of dozens of casualties. Ergodan chairing an emergency security meeting.
ANADOLU AGENCY (ENG) ()
#Turkish presence in #Syria gives hope to millions: envoy
Ragıp Soylu ()
An emergency security meeting is underway at the Turkish Presidency on Idlib. Erdogan chairs the meeting.

TRT World ()
Turkish President Recep Tayyip Erdogan denounces "massacres" of Muslims in India after communal riots in New Delhi leave at least 38 dead
Benjamin Weingarten ()
Ilhan Omar: -Frequently meets w Turkish officials from Erdogan down -Receives adulation from Turk media -Gets $1500 contribution from Erdogan's reported cousin before vote on Armenian genocide res he's lobbying against -Votes against res & Turkey sanctions