#UsainBolt Twitter Trend : The Most Popular Tweets | India
He is Srinivasa Gowda (28) from Moodabidri in Dakshina Kannada district. Ran meters in just seconds at a Kambala or Buffalo race in a slushy paddy field. 100 meters in JUST seconds! @usainbolt took seconds to cover 100 meters. #Karnataka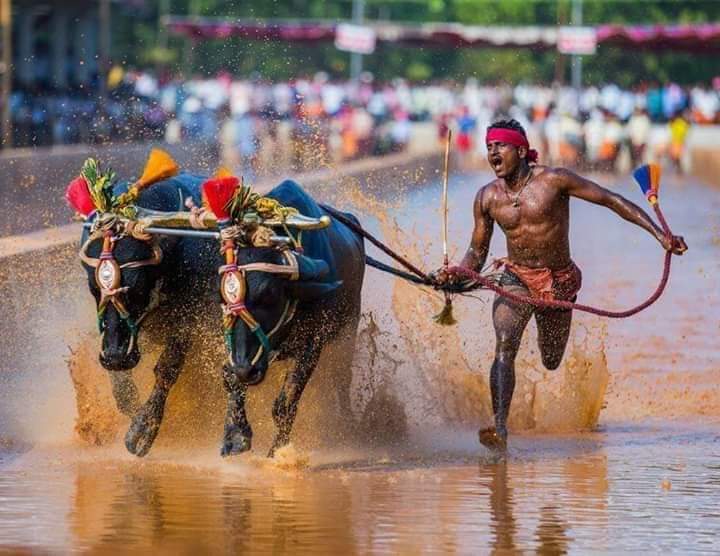 #UsainBolt on Twitter
Tim Tevo's malice ()
@dp_satish @usainbolt Looks awful legit. What are the standards for timing the race?
M Raja Shekhar ()
#SrinivasGowda Faster Than Usain Bolt? Karnataka Man Running With Buffaloes Covers 100 Metres in Just Seconds. Wonder how many hidden talents we have! @usainbolt #SaturdayThoughts
Basavaraj malgar ()
Man from Karnataka Shrinivas Gawda breaks record of 100m race. Become fastest man gov neef to recognize for Olympic. @usainbolt.

Venkatadri ()
@MirrorNow @usainbolt Sports ministry or kiran jijju or sports authority of india should take note of him n train him for althetic meets .Gold medal prospect.
Ezstreet 🙏🏾🎧📺🙅🏾‍♂️✌🏾❤️ ()
Faster than Usain 😂😂😂😂😂😂😂😂😂😂 I doubt that. Someone set up that race. My money is on @usainbolt y'all crazy 😝
DP SATISH ()
He is Srinivasa Gowda (28) from Moodabidri in Dakshina Kannada district. Ran meters in just seconds at a Kambala or Buffalo race in a slushy paddy field. 100 meters in JUST seconds! @usainbolt took seconds to cover 100 meters. #Karnataka