#WWENXT Twitter Trend : The Most Popular Tweets | India
I told I'm not leaving 💛 #WWENXT @WWENXT #ThankYou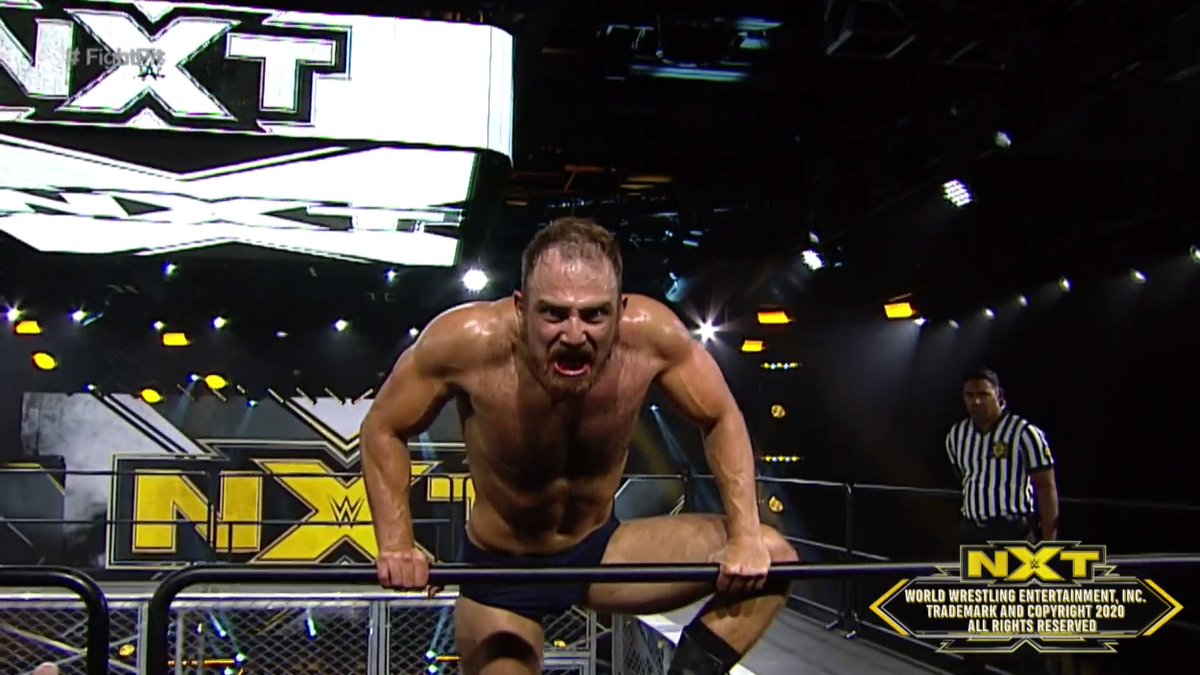 #WWENXT on Twitter
✌❤🤘Stephen ()
Last night @WWEMaverick performance had social media buzzing with emotion. Our own @TXSportsQueen writes about this awesome moment from #WWENXT last night. Thoughts?
John 🏴󠁧󠁢󠁳󠁣󠁴󠁿 ()
Always be yourself Unless you can be Drake Maverick Then be Drake Maverick #WWENXT
Tom Colohue ()
Can confirm that that is exactly what happened. #WWE #WWENXT
Spotfight - Wrestling News, Podcasts & Artikel ()
Drake Maverick bleibt nach seinem emotionalen Video im Zuge der Entlassungswelle unter Vertrag - und tritt künftig bei #WWENXT auf
Steve Villanueva ()
WWE NXT results, June 3, 2020: Fantasma claims a championship, Maverick a contract via @wwe HAPPY NEW YEAR 2020!
RyanClark ()
*** @TheRock Calls Out Donald Trump For His Lack of Leadership (Video), #NXT Videos *** #WWENXT
Karla 🐻🐉 ()
Oh sí, lo despiden junto con mucha más gente en medio de una pandemia, y después de semanas de incertidumbre, lo recontratan. Que buena persona y jefe es Hunter 😭😭👌👌👌
Les Gaulois du Catch ()
[Résultats] #WWENXT Breezango battent Undisputed Era et Oney Lorcan & Danny Burch par tombé de Fadango sur Bobby Fish avec le Last Dance et deviennent challenger numéro 1 aux titres Tag Team NXT détenus par Imperium.
DRAKE MAVERICK ()
I told I'm not leaving 💛 #WWENXT @WWENXT #ThankYou
Triple H ()
The @WWENXT Cruiserweight Championship tournament was about representing a division. Athleticism, heart, grit, determination, upset, heartbreak, and hope. And now this division has a new measuring Congrats to the NEW #WWENXT Cruiserweight Champion @hijodelfantasma!
Robby Rob ()
Breezango get the victory and are now are the number one contenders for the tag team titles #WWENXT
WWE NXT ()
.@WWEMaverick admits he doesn't know what to expect in his NXT Cruiserweight Title Match TONIGHT on #WWENXT.
Drew McChamp ⚔🖤 ()
Champions always lose their championship during last chance matches.
Bill Richy ()
Velveteen Dream is kind of an unintended beneficiary of the empty arena shows. I don't know what true and what's not about what he may or may not have done, but a super-smart, Twitter-addicted Full Sail crowd would have turned on him big time. #WWENXT
Kenny McIntosh 🏳️‍🌈 ()
Just started #WWENXT Yassssss @WWEMaverick won! So glad he's sticking around!
WWE en Español (#EpytaNdeRogape🏠) ()
Está cumpliendo 34 años una de las caras más importantes de WWE en la actualidad. Primer campeón de #WWENXT, Universal, WWE, Tag Team, Intercontinental, Estados Unidos, #MITB, Royal Rumble y un sin fin de logros más. Feliz cumpleaños para el futuro padre, @WWERollins 🎉🎈
Charlie Beckett ()
Jericho and Tyson, Cody with the TNT championship and The Bucks and FTR finally face to face on @AEWrestling Drake Maverick story, The Garganos in general and the Riddle vs Thatcher fight pit match on @WWENXT Wednesday night wrestling is really spoiling us
Martin ()
What an enjoyable episode that was for #WWENXT! Cannot wait for #NXTTakeOver: In Your House!
Alejandro Gómez ()
Apuntes sobre el main event de anoche en #WWENXT: ▫️Estipulación Fight Pit, primera vez en la historia de WWE ▫️Timothy Thatcher, un debut inmejorable (4 combates: 2 por el título por parejas y 2 'main events') ▫️Posible último combate de Matt Riddle en NXT ▫️Cesión del testigo
WWE NXT ()
EXCLUSIVE: After a huge win tonight, @ImChelseaGreen drops a bombshell on @RobertStoneWWE. #WWENXT
Shivang Dogra ()
#FightPit is such an improvement over Steel Cage Loved it Would love to see more of this more often #WWENXT

Scott Fishman ()
The visual of Timothy Thatcher losing teeth, bloodied, checked by doctor and kept going. May be one of the most hardcore things on #WWE TV in some time. #WWENXT
THE_HYMANTOR ()
Ok, I haven't even watched Hockey. But I know for a fact that those barriers can easily break. If you go back first.
⚡️Kevin Ølvera⚡ ()
@WWENXT @shirai_io Charlotte's title reign or whatever you want to call it. It's ending very soon, we're going through hard time right now with the android. #WWENXT
James L. ()
@RealKingRegal @WWENXT I got worried reading this at first, was wondering where you were going.
XRebel_Heartx PS4 ()
That Fight Pit on NXT was absolutely incredible. It was brutal and very fun. Great stuff #WWENXT
Flyin Brian ()
for those wondering what the black armband @shirai_io is wearing on #WWENXT is for? its for Hana Kimura & to honor her
$ajizzle ()
This women's tag is fine but all of these women are missing something major. #WWENXT
J McLean ()
The triple threat will more than likely be the match of the night next weekend. These ladies are great #WWENXT
WWE ()
Champion vs. Champion. Raw Women's Champion @WWEAsuka is set to battle #WWENXT Women's Champion @MsCharlotteWWE next Monday on #WWERaw!