Ji Pyeong Twitter Trend : Most Popular Tweets | Indonesia
Kalau kamu cari yang good looking, aku mundur. Kalau kamu cari yang kaya, aku mundur. Kalau kamu cari yang dukung Han Ji Pyeong, aku terdepan!!!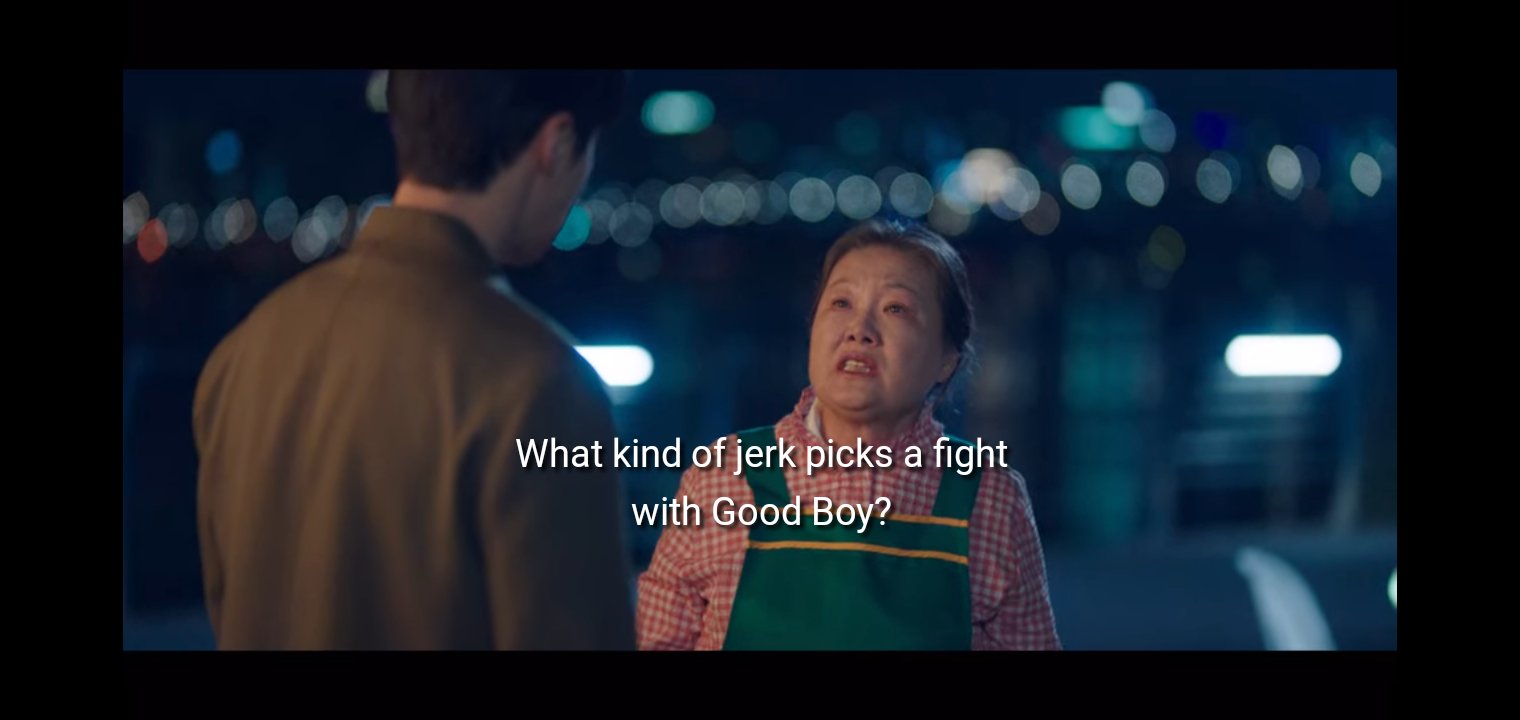 Ji Pyeong on Twitter
Y I N¹³¹✦ ()
@drakorfess_ Setelah melihat rank reputasi ini Setega itukah writternim mau bikin ji pyeong sadboy di ending, tolong buat writternim beri kebahagiaan buat ji pyeong
Sherry ()
do san were working in the US for like three years tapi ji pyeong chose to confess to dal mi on the day do san came back to korea. dude, you had 3 effing years, you ady missed 1,095 chances. lol you dont get to be the man.
ੈ♡˳ bαтzєууу ❁ ⋆¸*ೃ☼ ()
ji pyeong the one should be blamed because previous 3 years he didn't even confessed to dalmi sedangkan dia ada banyak masa 😔
Esny ()
el team ji pyeong cuando él le dijo a dalmi que quería ser la primera persona en la que pensara cuando las cosas se pusieran complicadas #StartUpEp13 #StartUp
ੈ♡˳ bαтzєууу ❁ ⋆¸*ೃ☼ ()
fans fans ji pyeong bolehla slow slow redha dengan ending startup soon bcs now i macam nak the ending jp would be happy tu je
Candy 🍭 ₙₐₙₐ ()
WHY DID DOSAN HAD TO CALL WHEN SHE WAS ABOUT TO CALL JI PYEONG SLSKSJJSJDKDKDKSKSKDJJDKD IM HATING THIS GRRRRRRRRR
Tanpa Lipstick ()
Dal mi gk prn mencintai ji pyeong, please swnim jng biarin ji pyeong melakukan confession krn itu akan sangat melukainya 😭. Han ji pyeong anak baik jng biarkan dia makin terseret dlm cinta segitiga, lalu merubah karakter dia seolah2 mjd picik hingga akhir. #StartUpEp13 #StartUp
Rani Monica ()
Abis mulai nonton dan emang seru. Apakah aku harus memutuskan aku di do san atau ji pyeong??
Dapi si juara kedua ()
yah eps selanjutnya era nam do san dah ni han ji pyeong udah gaada apa apa nya woo gaseru
Leni ()
Ingin peluk Ji Pyeong erat erattr!!! Nam Joo Hyuk aku cinta km di drakor weightlifting fairy of kim book joo ajaaaa huhu disini km nyebelinn #BaperDrakor
Mich ()
Good boys finish last because they are too slow to make a move (until it's too late). It's death by countless hesitations for Ji Pyeong and Jung Hwan. They had YEARS. Do San and Taek didn't need much to make things happen. Fortune favors the brave #StartUpEp13 #StartUpEp14
Alejandra.Navarro ()
@_Javipaza @xxxpoopy Solo espero no nos den un final abierto, ya sufrimos demasiado para que nos dejen inconclusa la trama😭 ánimo para mi Han Ji Pyeong
Hobi tidur ()
gue kemaren baca komen orang di tiktok, nyuruh nam joo hyuk balik jadi model aja, karna kata si oknum njh sbg nam dosan gagal , like what the fuck??? gue tau lo di tim ji pyeong tapi apa statement lo bener?
Catholic School Girl ()
PWEDE UMAMIN KA NA LANG KAY DAL MI NA IT WAS YOU NA IYANG KA PEN PAL???? NA STRESS NA JUD KO KAY JI PYEONG
Fikrifani ()
@harrybahagia @seterahdeh plot twist : han ji pyeong cuma ga mau tersaingi aja sama dosan utk ngedapetin dalmi dan sebenarnya ambisi nya bukan itu
미미 ()
Cuma pengen ketawain tim han ji pyeong :D WKWKWK uda dikasih wkt 3 taon, TIGA TAHUNNNNNNNN, and still did nothing. Dodal for the win 🙌
C ♡̆̈ 🦋 ()
suddenly felt like end game is supposed to be ji pyeong x do-san 😂❤️ #StartUp #StartUpEp13
Jade 🏀📈👻 mundinho ji pyeong br ()
Ah eu gostei do episódio de hoje, achei que passou bem rápido, quase achei que tinha durado meia hora kkkkkkk a única coisa que eu não aguento mais é o triângulo amoroso mesmo, quero que o Ji Pyeong desista logo e já cansei só de ver na prévia o Do San dizendo aquilo lá #StartUp
Enaji ()
Kenapa ramai tak suka dosan😭 Dosan tu baik, soft spoken tapi naive sikit pasal bisnes. Ji pyeong tu tak rasa ke bahasa dia agak kasar dan kata kata dia tu tak motivatekan orang pun. Suka jatuhkan semangat staff samsan tech🤛🏼 #NamDoSanTeam
Juaaaannggg ()
jika kau tak dapat melawannya, cobalah menjadi prajuritnya kawal mas ji pyeong ampe ending #startup12 #TeamJipyeong
A u d r e y ()
I've never had a second lead syndrome as strong as this in my whole kdrama journey. Han Ji Pyeong srsly is the best character and i just want a happy ending for him😭 #TeamJipyeong #StartUpEp12
ً🥢 ()
unsay ga belittle lage daw ni ji pyeong ang samsan tech? hello?? that's how constructive criticisms work?
Lidyaaaa ()
plis kalo emng endingnya gak bisa sama2 jgn bikin ji pyeong makin patah hati dan terlihat menyedihkan dong T_T
Good Boy Ji-pyeong ()
A so-called Living Buddha did this to Ji Pyeong uri halmoni 😭 #TeamGoodBoy #StartUpEp12
Jon Lie Sabejon ()
Ji Pyeong, telling the hard truth makes you a good boy. #TeamGoodBoy #StartUpEp12
Aku itu ()
udah kebaca bgt sih nam do san nya pasti balik ke korea abis itu nanti clbk, tidak ada space untuk han ji pyeong sepertinya. kesel. bete. ji pyeong deserve all the happiness and joy!!!
No one ()
Ji Pyeong, my good boy 🥺💔 wag niyo na paiyakin, pls. Ansakit sa puso 🥺🥺🥺🥺💔💔💔
¿¿ ()
As Ji Pyeong stan chegando no tt pra comemorar qualquer migalha de interação entre o Ji e a Dal mi #StartUp
Raden Rauf AM ()
Kalau kamu cari yang good looking, aku mundur. Kalau kamu cari yang kaya, aku mundur. Kalau kamu cari yang dukung Han Ji Pyeong, aku terdepan!!!
Sisca Saraswati ()
Awalnya aku team Ji Pyeong, makin kesini jadi team Do 😭 maafya ji pyeong, kamu sama aku aja