LinkedIn Twitter Trend : Most Popular Tweets | Indonesia
In past ten days: 533 million people's data leaked at Facebook. 500 million people's data leaked at LinkedIn. million people's data leaked at Clubhouse. All deny the data was leaked or there was a problem of any sort.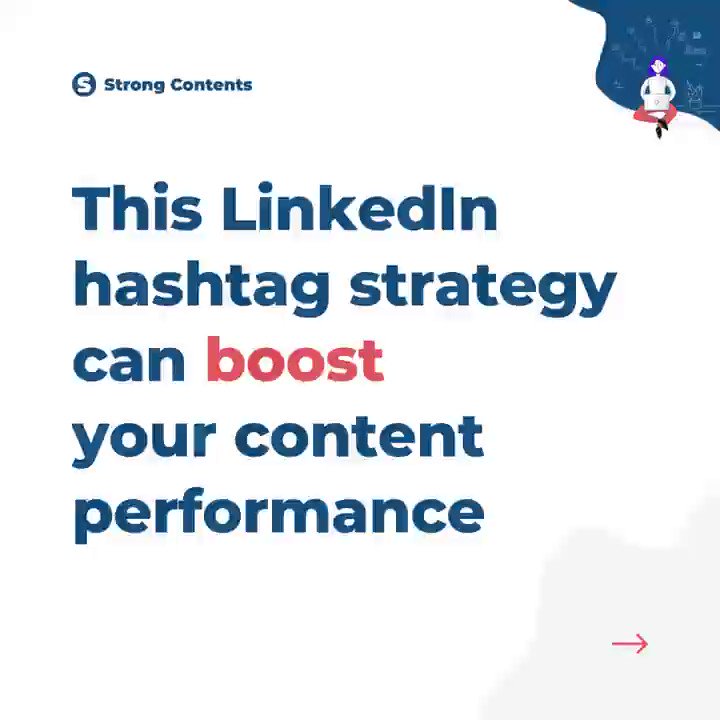 LinkedIn on Twitter
Yesi Days 🤓 ()
"¿Has notado que tu equipo de trabajo está decaído? Pueden estar experimentando #burnout, aquí te decimos cómo puedes hacerle frente."
BBC News (World) ()
MI5 says at least 10,000 UK nationals have been approached on LinkedIn by fake profiles linked to hostile states, over the past five years

Larisa Brown ()
More than 10,000 British officials and other nationals with access to classified or sensitive information have been targeted for recruitment by hostile states on sites such as LinkedIn, MI5 says
Masud Rana ()
Check out my Gig on Fiverr: I will do b2b leads generation from linkedin and targeted email
انقذوني قبل تفقدوني ()
هذه عائلة مسلمة من سورية لاجئة في اليونان لم نرى أي منظمة إنسانية أو إسلامية قدمت لهم المساعدة سوا الكنيسة المسيحية #المسيح_محبة_سلام
Masud Rana ()
Check out my Gig on Fiverr: I will do linkedin marketing and leads collection for your business
Alinígena ()
Eu sou viciada em olhar o LinkedIn alheio mas COMO EU ODEIO ESSA REDE SOCIAL FOFOQUEIRA que fica me expondo dizendo que eu visitei o perfil, mas que grande bosta
Madison Communication ()
Près des deux tiers des utilisateurs de #LinkedIn dans le monde sont concernés par cette fuite massive de données
Niki Skene (Ernst) ()
Jeden Dienstag um 8h gibt es eine Clubhouse-Session zum Thema NEW WORK, in dem die wunderbare @NewWorkStories und @romy_momi gemeinsam mit mir Themen auf den Fühlern gehen, die uns wirklich beschäftigen. Weil wir dabei auch authentisch bleiben wollen, ste…

Lise Latulippe ()
Worth repeating it can happen anywhere #scienceandenvironment Hackers modify drinking water in US city to dangerous states; The hacker changed the sodium hydroxide from about 100 parts per million to
G.K. Green Lebanon 22 ()
Powell said the Fed is most concerned about #cyberattacks on financial institutions that halt their ability to track payments, a risk that the International Monetary Fund has estimated may cost banks around the world about $100 bil…
Strongcontents ()
How the right hashtag strategy on @LinkedIn can boost your content performance 📈 #businessgrowth #marketing
KBS_NEWS ()
#LinkedIn : Αρνείται την διαρροή προσωπικών στοιχείων Το LinkedIn δημοσίευσε ότι αρνείται τις αναφορές παραβίασης δεδομένων που αφορούσαν 500 εκατομμύρια χρήστες του
Seviqc Brezice ()
The Municipality of Slovenska Bistrica has been included in the Seviqc Brežice network since 2011. The tourist landscape offers numerous stories and invites with its beauty. Oral tr…
Thaima Samman ()
Quand le numérique se met au service du partage avec vous mes réflexions de ce week-end sur le chantier de la reconstruction de #NotreDame 👇 @AutodeskFrance
Liza layne #AnitaBLondon Inclusion for all ()
Looking forward to listening in to this talk on Humun rights!
Akshay Dhar ()
#UrbanFarming can be a gamechanger for future food demands with the growing population.
SAP Industrial Manufacturers ()
As the global pandemic continues to upend company operations, manufacturers can use #IIoT enabled technologies to drive business resiliency & shape new business models. @thsaueressig elaborates
Ernesto Morilla Campos ()
EXPO 2021 NETWORKING SERVICIOS GRUPO GLOBAL PLATAFORMA BILATERAL es el alojamiento EXPO 2021 NETWORKING GRUPO GLOBAL PLATAFORMA BILATERAL Y PRESIDENTE DE CLUB. ¿Te gustaría asistir?

Lise Latulippe ()
Never forget how private LTC are treating our seniors #OntarioLTCFailsThe Shame on #FordConservatives. His friend charging $ a month and make them starve, this is criminal and abuse Ontario long-term care homes are under fire a
ACOMODEL ()
¡Te estamos buscando! Imprescindible; Manejo en RRSS (Facebook, Instagram, Twitter, ). Conocimientos en WordPress. E - mail marketing. ¿Estás interesad@? Adjunta tu CV haciendo clic en el siguiente enlace 👉 #yecla #trabajo
M Y ()
Linkedinでいろんなエージェントからくるいろんなところからの求人情報みてほほー、ってなってます。なってるだけで転職する気はない。
Kyusa ()
4 amazing facts about starting a successful small business. This is what we have found to be true in our work of supporting micro and small businesses. Equip yourself to be successful. Follow us for more small business tips. #Kyusa_Uganda #entrepren…
Kat Alvarez ()
Are these Spanish-language ads for jobs in Mexico, Pampanga, legit? Or did some unfortunate HR person in Mexico the country not check what they were picking in LinkedIn?
GalenusJobs ()
Empleo | @BSC_Spain precisa incorporar un/a Imaging Clinical #SalesRepresentative para su sede en #Barcelona
Tiba Raja ()
Have you ever wanted to ask an underwriter anything about #bridgingloans? Well now you can! Our underwriters will be taking control of our @MFSBridging LinkedIn - make sure you check out their daily posts throughout the course of the week👉
Puja Paralkar ()
Flourishing construction sector to bolster #fluorspar market forecast Based on application, the global fluorspar market is segmented into aluminum production, steel production, hydrofluoric acid production and other minor applicat…
Belal Al-Sheikh ()
Ramadan is to remind everyone of the poor and less fortunate, a time for charity, compassion, abstinence, and forgiveness. May this holy month of Ramadan be a month full of blessings, showered with peace, joy and prosperity. All, have a blessed Ramadan
Blue Tangerine Federation ()
We have a new LinkedIn page for the Blue Tangerine Charity. Please follow us!
Nicholas Vinocur ()
In past ten days: 533 million people's data leaked at Facebook. 500 million people's data leaked at LinkedIn. million people's data leaked at Clubhouse. All deny the data was leaked or there was a problem of any sort.