#COVID19 Twitter Tendenze - Top Tweets | Italy
Dear @NBCNews Let me rewrite this headline for you. BASICALLY THE ENTIRE STAFF OF THE PERSON RUNNING THE #COVID19 TASK FORCE IS NOW INFECTED WITH THE VERY THING THEY DISMISSED, FAILED TO FIGHT AND EVEN CALLED A HOAX.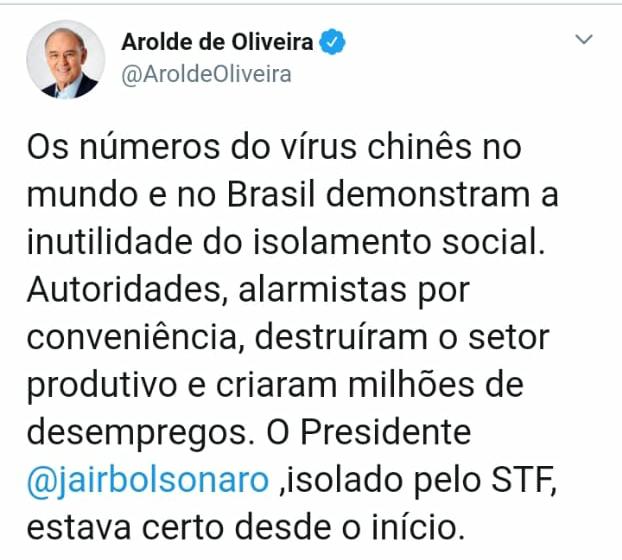 #COVID19 on Twitter
Tschurtschenthaler ()
The latest The inequality Daily! Thanks to @ChrisRStrunk #covid19 #racism
Chrisanne Eastwood ()
Maskless @redturn2 #COVID19 poz Justin Turner on field. Dude, you just crapped on @Dodgers #WorldSeries win.

Dr. Syra Madad ()
Fastforward 8 months, HC systems are now battling COVID19 & the thought of adding on flu would be devastating. As we're inching closer to flu season w/a lot of uncertainty on this twindemic, plz get your flu shot Hospitals are already swelling w/COVID lets not add flu to the mix

Tahir Turk ()
Moving to 250K dead from #COVID19 and another 232K dead from a #BigPharma prescription opioid epidemic, business is good in the US while lives appear to be cheap.
Dame Keep It Real ()
Rural America was already fucked up by lack of education. Now #COVID19 is smashing tru rural America. Imagine these areas with their brains being turned back 10 years. you know the people that cheer against having college education. America failed like a mother fucker
Joyce Lavallee ()
@bobbill84393512 @realDonaldTrump Today they changed one of their CDC government pages and it says that the Trump Government has DEFEATED Covid19. Its unbelievable the audacity of this fool.
Ritam English ()
Total 10,54,87,680 samples tested for #COVID19 up to 27th October. Of these 10,66,786 samples were tested yesterday: Indian Council of Medical Research (ICMR) #ICMR
Z€RO ()
Una movilidad general es inecesaria dicen ante el rebrote . Aprendamos de la experiencia de otros #NoDesinformes Países europeos imponen, uno tras otro, nuevas medidas contra el virus a través de @France24_es
Abdulsatar Bochnak ()
At the top of her field, a Covid-19 researcher fights back against a different kind of virus:... via @statnews

KKMalaysia🇲🇾 ()
Sila duduk di rumah dalam tempoh dua minggu ini (jika tiada keperluan untuk keluar). Jika kita berjaya lakukannya, nescaya kita mampu memutuskan rantaian #COVID19 di negara kita. 🇲🇾 #KitaJagaKita

KKMalaysia🇲🇾 ()
Terkini. 27 Okt. Kes baharu #COVID19 hari ini 835 - 830 tempatan, 5 import. Pecahan kes antaranya: Sabah (410) N. Sembilan (155) Selangor (126) Labuan (76) Sarawak (16) PP (13) 674 pesakit sembuh dan discaj 2 kluster baharu (Sabah dan Labuan) 2 lagi kematian.
11sec ()
#COVID19 - #Marche 25/10 Fermo (+93) Ascoli Piceno (+138) Macerata (+133) Ancona (+121) Pesaro e Urbino (+32)
Linked Learning ()
Join @CADeptEd today for a webinar on #CTE basics during #COVID19. RSVP here:
Luis Felipe Galito ()
Leaders can build and sustain #trust by acting with competence and intent. @PunitRenjen explains the nature of trust—taking action from a place of understanding and care—to invest in a mutual journey of commitment for stakeholders.
Peterborough Chamber ()
Official opposition leader @erinotoole speaking @CdnChamberofCom #CCCAGM20 talking about how Canada responded to #COVID19 & how Canada needs to recover stronger.
Uriel HaZohar 🇮🇹🇮🇱🇺🇲 ()
Ora che alle 18 chiude tutto siamo piu tranquilli. Il #Governo dei cazzari dice che potete schiantarvi in quelle metro ed i quei cazzi di bus da Calcutta. Ma non azzardatevi a beccarvi il #COVID19 prima delle 18 xkè non vi si inculerà nessuno!
Covid MÉXICO ()
Nunca apartes la mirada de tu corazón ni lo silencies con alevosía, la mente no tiene todas las respuestas, el corazón sí. #QuedateEnCasa #SanaDistancia
CindyMaxwell-Ostdiek ()
Sadly, the nostalgia for Husker Football will not be a strong enough tonic for the resulting rise in COVID19 cases after so many Nebraskans attended gameday parties this . #GBR

KKMalaysia🇲🇾 ()
Terkini. 26 Okt. Kes baharu #COVID19 hari ini 1,240 kes - 1,238 kes tempatan, 2 import. Daripada 1240 kes, 500 kes dari Penjara Kepayan, Seberang Perai dan Penjara Tapah (kluster baharu). 691 pesakit sembuh, 3 kluster baharu dan 7 lagi kematian.

Don Winslow ()
Dear @NBCNews Let me rewrite this headline for you. BASICALLY THE ENTIRE STAFF OF THE PERSON RUNNING THE #COVID19 TASK FORCE IS NOW INFECTED WITH THE VERY THING THEY DISMISSED, FAILED TO FIGHT AND EVEN CALLED A HOAX.
AMA ()
Let's be clear, physicians are not inflating the number of #COVID19 patients.
Mayra Acevedo TV ()
@Reimillan Creo que todavía no nos damos cuenta que hay que tener plan B para absolutamente todo por el #COVID19
404Limit ()
The same thing everyday. Central bankers creating UNLIMITED cash and enslaving the entire world for their LIMITED time, goods and services. Bitcoin Distraction Politics Distraction Covid19 Distraction Silly $laves.
Adria Dias ()
@programapanico É lamentável que diante de tantas mortes essa emissora de jornalismo ainda dissemine informações contraditórias sobre o covid19. Até quando??? O negacionismo irá fazer vítimas?? Como este Sr.
SEBASTIAN UGARTE ()
#COVID19 encontré maravilloso este video de Pucon como instructivo para votar en forma cuidadosa en este plebiscito.
Ale7Tom ()
Hay mucha gente que dice que de esta situación con el #COVID19 la sociedad va a salir reforzada, más solidaria y más unida. Yo opino lo contrario. No me puede dar más asco la gente que prioriza su ocio o entretenimiento de forma irresponsable ante la salud de los demá
Miriam GM 🏴 ()
O caso do Dr Feitosa, recém formado pela UFRJ, é particular/ impactante: trabalhava no combate à #COVID19 em um hospital da rede privada no Rio além de ser voluntário pra testar a vacina. A equipe médica lutou para a sua recuperação por mais de 2 meses. Uma perda q abala a todos

Vitor Santos ()
Las autoridades sanitarias de Brasil han anunciado este miércoles que un voluntario que participaba de los ensayos de la vacuna de Oxford ha fallecido #jornalistavitor #COVID19

Eric Feigl-Ding ()
⚠️BREAKING—Huge CDC study says #COVID19 not only caused 285,000 excess deaths— but CDC also found, surprisingly, that it has struck 25-44-year-olds very hard: Their "excess death" rate is up over previous years, the largest change for any age group!

KKMalaysia🇲🇾 ()
Terkini. 20 Okt. Sebanyak 862 kes baharu #COVID19 hari ini - 860 kes tempatan, 2 import. Sabah tertinggi (673) termasuk 231 kes dari Penjara Kepayan. Negeri lain, Selangor (132), Kedah (17), Perak (9). 634 kes sembuh, 1 kluster baharu, 2 kluster tamat, 3 lagi kematian.