Ferrari Twitter Tendenze - Top Tweets | Italy
Leclerc is in the barriers 😱 A lock-up at Turn 15 sends the Ferrari driver into wall 😖 #AzerbaijanGP 🇦🇿 #F1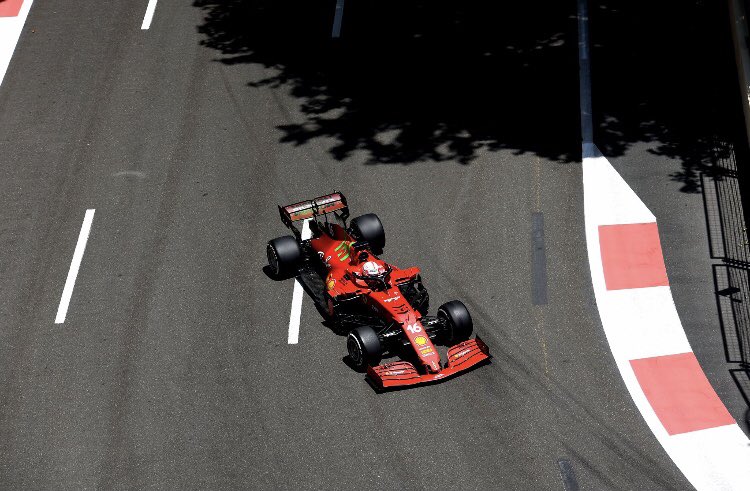 Ferrari on Twitter
Business Insider ()
Ferrari, known for ultra-expensive sports cars, is getting into luxury fashion and opening a restaurant with a Michelin-starred chef
Koray Pehlivanoğlu ()
Şahin arabasını Ferrari ile kıyaslayan adam geldi aklıma
. ()
All Vettel podiums in F1: Toro Rosso: 1️⃣ Red Bull: 6️⃣5️⃣ Ferrari: 5️⃣5️⃣ Aston Martin: 1️⃣ (More to come) Imagine still doubting one of the goats🤫
Nᴇʀᴅ Rᴇᴠᴇʀsᴏ ()
Não tem nada a perder. E se bater no Amílton a Red Bull dá outra Ferrari de presente pra coleção dele.
Amon. ()
Os mexicanos vao derrubar o tt vcs vão ver, eles com o perez é que nem os Italianos com a ferrari
Alex Brunetti ()
Aperta ora la Pit Lane. Comunicano ad entrambi le Ferrari di rimanere fuori #AzerbaijanGP
Formula 1 ()
Ferrari fans wherever we go 🙌 #AzerbaijanGP 🇦🇿 @ScuderiaFerrari
MERCEDESİ ÖVMEK İÇİN HESAP AÇTIM ()
Ferrari eski başarılı günlerine döndüğü zaman bizim bu F1TR Tifosi tayfası nasıl bir değişim gerçekleştirecek çok merak ediyorum daha bizi Twitter'da sokmazlar
JuanaFernanda Quintera ()
No solamente fuimos por más, sino que ganamos la final más soñada del no la vamos a olvidar jamás, va a quedar eterna para siempre en nuestros corazones
Chris Smith ()
Great to be back @BicesterH Scramble today. Beautiful blue all the way on these fanatics Ferrari's and a wonderful Aston Martin 2 litre Speed from 1936. Spoilt for choice… now Monday to Friday the 355, Saturday the 250GT and Sunday the Aston… perfect! 😀
BetoSegura50 ()
@MYMALK4PON3 Esra chida la nueva estrategia de Ferrari de chocar en la última vuelta para asegurar pol xd
Campari & Ferrari ()
@trad_revival Making something as sensual as this out of stone boggles the mind
!S¡NHA ⚢︎ 🍓 ()
heejin rica vc pobre heejin amiga de todos vc sem amigos heejin bonita vc feio heejin best girl vc best bosta heejin anda de ferrari vc anda a pé heejin famosa e conhecida vc who
Yusuf Yakup Karaaslan ()
@F1Krampon AWS'nin yine yanlış referanslarla yaptığı bir tablo. Sıralama turları için kısa bir analiz yapacak olursak: Red Bull favori, hatta ben Perez'in daha önde olduğunu düşünüyorum, Mercedes hava koridoru etkisinden yararlanmaya en çok ihtiyacı olan takım. Ferrari net 3. hızlı araç++
Брацан ()
Noćas sam skontao da za mojih 20 godina još nisam vidio pop-up farove na Ferrari Testarossu i ne znam šta da mislim
Teté 😷 ()
Amigos ya perdónenme por no ser experta en F1, no me puse mi chamarra Ferrari, se me olvidó en mi casa. Pero déjenme le hablo a @Robnilo para que se ponga la suya y nos diga qué opina del
Viic Ferrari ()
não conhece a gente né,kkkkkkkkkkkkkkkkkkk ta mais quem entrou em perfil de namorado pra ver nossa vida???
Rudolph Maria Hausinger ()
Jesses! Ferrari hat immer Vorfahrt, auch wenn das jemand bestreiten mag
Claus Basarelli🍓 ()
Dice López que solo siendo buenos podremos ser felices y que es mejor caminar un kilómetro o subirse a la bicicleta que traer Ferrari. Qué infeliz se ve su nuera verdad?.
Víctor Seara ()
FP2 Azerbaiyán: Checo Pérez P1 delante de Verstappen. Bien Ferrari y desdibujados los Mercedes, al menos por ahora.
Michał Gąsiorowski ()
Hamilton i Bottas poza 10 w FP2, rozbity przód Leclerca, Ferrari na P3 i P4 🤓 Perez P1 przed Verstappenem P2. Baku to jednak jest sztos 🤟 #elevenf1
Mikołaj Sokół ()
Red Bull przed Ferrari w FP2, a oba Mercedesy poza pierwszą dziesiątką: Lewis P11 z sekundą straty, Valtteri P16 i dwie sekundy w plecy. Jasne, trudno było poskładać okrążenie i jutro przyspieszą – ale jak bardzo? #ElevenF1
Joaquín López-Dóriga ()
Afirma el presidente López Obrador que solo siendo buenos podremos ser felices y que es mejor caminar un kilómetro o subirse a la bicicleta que traer Ferrari. Más en:
Formula 1 ()
Leclerc is in the barriers 😱 A lock-up at Turn 15 sends the Ferrari driver into wall 😖 #AzerbaijanGP 🇦🇿 #F1
J 🦕 ()
every week i have to see the ferrari's go fast and act like it doesn't feel like a punch to the gut
Alex Brunetti ()
Diversi cambiamenti a mappature secondarie in casa Ferrari. Con Leclerc si analizza il giro rispetto a quello di Sainz. Vettel comunica che la macchina è ok #AzerbaijanGP
Scott Mitchell ()
A significant difference in their respective equipment for Lewis Hamilton and Max Verstappen this weekend as Mercedes (and Ferrari) gives all its teams fresh engines but Red Bull opt to stick with higher mileage Hondas. Story and background here:
Mikołaj Sokół ()
Przed szóstą rundą sezonu sporo nowych elementów jednostek napędowych – przede wszystkim Mercedes, Ferrari oraz ich klienci. Oczywiście na razie wszystko w limitach, czyli bez kar #ElevenF1
Formula 1 ()
Verstappen was quickest, Ferrari not far Catch up with all the details from an eventful FP1 #AzerbaijanGP 🇦🇿 #F1
Padok E-Spor 🎮 🇹🇷 ()
Ana Lig Pole Turu! 🇯🇵 #JaponyaGP 🔴Scuderia Ferrari 👤 Anıl Tüken - @Anil_lll 🚀 (S) 👽👽