#GameOfThrones Twitter Tendenze - Top Tweets | Italy
So I finally just got into @GameOfThrones and just finished the end of season 1. What can I expect??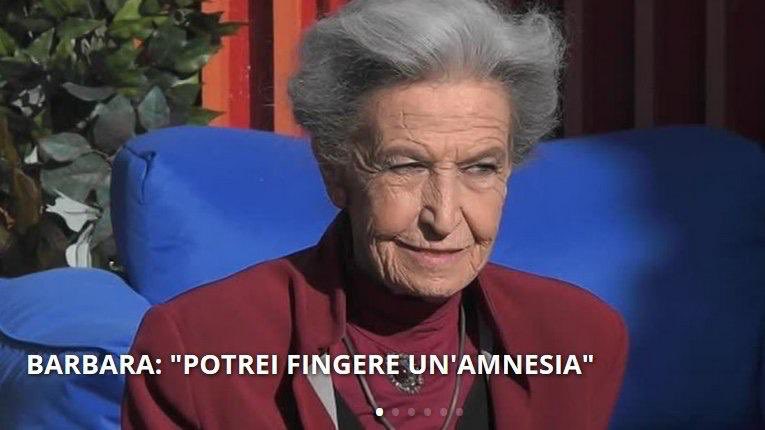 #GameOfThrones on Twitter
Marti #oathkeeper 🌙☀️🦁 ()
Gilly. Ecco chi dovevo shippare lei e Sam, almeno sarebbe finita bene 🤣🤣🤣 #GameOfThrones
Marti #oathkeeper 🌙☀️🦁 ()
Vedo Tyrion e penso. "Sono felice sei tu sei felice"/ "Ti libero per scappare con lei" 🙂🙂🙂🙂🙂🙂🙂🙂 #GameOfThrones
【 रानी साहिबा 】 ()
में ने decide कर लिया है... #lockdownindia के चलते @GameOfThrones देखूंगी... 😈😍✌️
Emily 'Stay at Home' Slater 🏡😷🙏🏼 ()
And here's mine for today! #WearAHatDay @GameOfThrones @braintumourrsch
Gelline13 ()
At dahil work from home ang peg ko, uulitin ko nalng i-marathon ang #GameOfThrones haha
Jarlene Diesel 💞 ()
Turns out I'm pregnant again!! This time with triplets. I'm thinking of the names Daenarys, Cersei and Jamie because I'm a HUGEEE Game if Thrones fan, and i'm kinda hoping that Cersei and Jamie might have as good of a relationship as the characters on TV have!! 🥰 #GameOfThrones
Marc karency ()
Now we have all seen @dkbghana is Not Human whats it? Ahhha My Ribs🤣🤣🤣🤣🤣🤣🏃‍♂️🏃‍♂️🏃‍♂️ #askodo obinim you see the #GameOfThrones
Luke Webb ()
Just finished the season finale of #StarTrekPicard and it was amazing! I laughed, I cried (like 4 times lol), I cheered. I absolutely love the arc and the resolution it was PERFECT 🖖🏼 #Picard That @GameOfThrones is how you do a finale

Maykoll Calderón ()
Estoy viendo de nuevo la temporada 5 de #GameOfThrones y sigo pensando es la más floja de todas. Pero la veo porque curiosamente tiene mi episodio favorito de toda la serie "Hardhome" que llega en un par de horitas
Hakuna Patata ()
VEDO #GameOfThrones in tendenza , e nulla volevo ricordare il personaggio più bello che purtroppo ha fatto una brutta fine. SI PARLO DI HODOR
Jari Viljemaa ✌🏻 ()
The Red Wedding. 😳 En pysty edelleenkään ymmärtämään, että tää tapahtui. #GameOfThrones
Marysa 🐼 ()
Scusate, andava aggiustata (in realtà gli attori e i personaggi sono tutti ❤️) #GameOfThrones
Þýri ♃ ()
io qui solo per ricordarvi che i Tyrell meritavano di meglio #GameOfThrones
Chiara ✨ -10 ()
#GameofThrones Cast behind the scenes: Appreciation Thread ✨
Behaviour Interactive ()
How cool is this? @GOTBeyondWall is featured at the top of the @AppStore! 💥👀 #GameofThrones #GameofThronesBeyondtheWall
Kim Renfro ()
GRRM in costume for his never-seen #GameofThrones cameo (it was filmed for the original version of the pilot, when Tamzin Merchant was playing Daenerys Targaryen):
Drogon 🏡 Stay at home ()
Alles ganz furchtbar gerade #GameOfThrones #wirbleibenzuhause
🌸Rachele gira a pag. 394🌸🌌 ()
È bene ricordare chi siano le donne più cazzute di #GameOfThrones 😎 Daenerys - Oleanna - Arya - Lyanna Mormont
Ross☾ ()
Io che vedo #GameOfThrones in tendenza e non vorrei ricordare i miei mental breakdown
𝒃𝒆𝒕𝒕𝒂 ()
qui per ricordare uno dei personaggi migliori rovinato nel peggiore dei modi #GameOfThrones
Nicholas David Altea ()
Solo a me fa ridere questa vicinanza di #GameOfThrones e #Draghi?
Marti #oathkeeper 🌙☀️🦁 ()
Io penso che il 28 potrei stare mezza giornata su Sky Atlantic. Figurati con mio padre che monopolizza la tv 🙈🙈 #GameOfThrones
ʙʀɪ🦋 ()
she's only one that matters in this trash show #GameOfThrones
ℒ. ()
Un giorno parleremo di Jon Snow che si è rivelato essere uno Stark E un Targaryen per nessun motivo al mondo, non ha contato un cazzo alla fine ma non sono ancora pronta per affrontare questo discorso #GameOfThrones
🗝 𝐩𝐢𝐞𝐭𝐫𝐨 ()
A Knight of The Seven Kingdoms – 8×02 #GameOfThrones Uno dei momenti più belli
𝘣𝘦𝘭𝘭𝘢𝘳𝘬𝘦 𝘴𝘵𝘢𝘯 • 𝘸𝘧𝘴𝘦𝘢𝘴𝘰𝘯𝟩 ()
non potete mandare #GameOfThrones in tendenza senza preavviso QUI C'È GENTE CHE NON HA ANCORA SUPERATO IL TRAUMA DELL'ULTIMA STAGIONE
Alfred ()
Ah☝🏼 ovviamente fedele solo a casa Stark ieri, oggi e domani Chi pensa altro è in malafede. #GameOfThrones
Bleaccch ()
ma vogliamo parlare di questa puttanazza che durante un mental breakdown ha bruciato tutto il suo impero? WE STAN A CRAZY QUEEN #GameOfThrones
Deji Faremi ()
This may be the best 1:52 secs of your day! @Emechidera with absolutely spot on #GameOfThrones impressions relating to #COVID19 Ridiculous stuff.
Padma Lakshmi ()
So I finally just got into @GameOfThrones and just finished the end of season 1. What can I expect??