Rebic Twitter Tendenze - Top Tweets | Italy
⚽️ vs. Inter ⚽️ vs. Juventus Ante Rebić has scored in back-to-back games for Milan, against the top two sides in Serie A. 🔥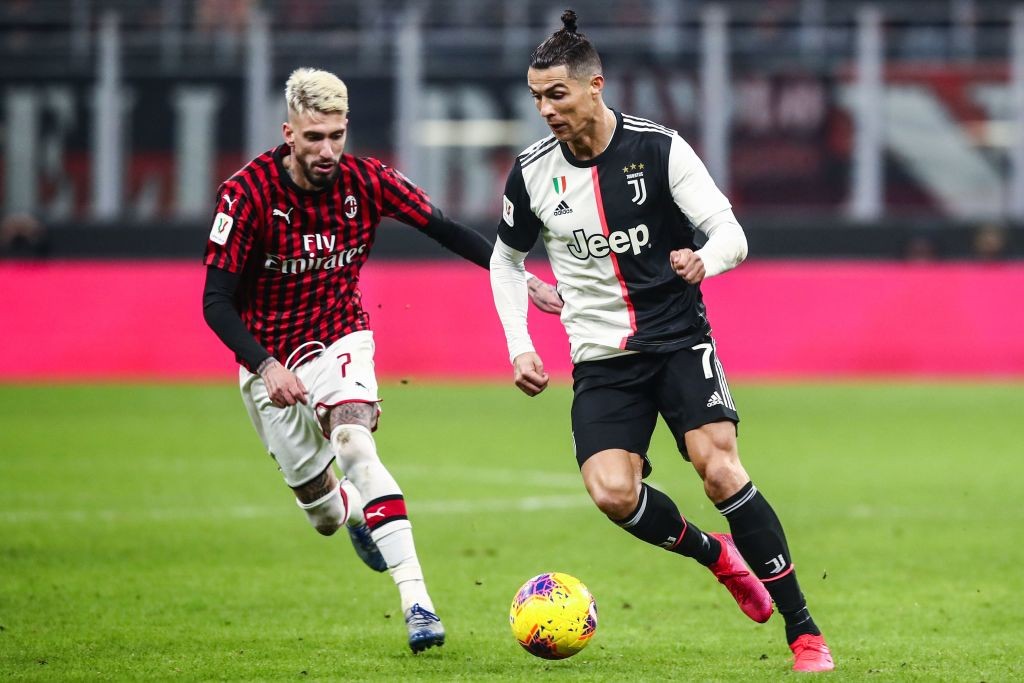 Rebic on Twitter
Sphera Sports ()
⚽️ 6 goles en sus últimos 7 encuentros. 🇭🇷 Ante Rebic está empezando a callar bocas.
The AC Milan-Godfather ()
Gazzetta Votes: Ante Rebic the best on the field against Torino 7 Romagnoli, Gabbia 7 Bennacer All others 6 Except for Calabria and Paquetà The full back defends badly and pushes worse, while the Brazilian doesn't offer much.
Footballogue⭐️⭐️ ()
[#Stat📊] Ante Rebić est en feu en ce moment 🔥 👕 7 derniers matchs ⚽ 6 buts 🎯 1 passe décisive
Respect For Ac Milan (kon kuali soldi) ()
Rebic ha la faccia di quello che se non giocasse nel Nostro Milan potresti trovare fuori da quei minimarket aperti a tarda notte con in mano una lattina di birra da litro in cerca di rissa. Il mio delinquente preferito.
MilanNews.it ()
CorSera - Milan, vittoria sofferta ma meritata: Rebic-gol, agguantata la zona Europa League
Will defend Maldini like he defended Milan ()
Some facts: Samu would be an absolute beast if he provides better end product. Kjær is an incredible passer of the ball. We play better football now because of how well rounded our players are. Rebic has a crap touch, but somehow he is our best player. Strange stuff.
METRO TV ()
#MetroSiang #SportCorner Pekan ke-24 Serie A Italia didahului AC Milan dengan manis, usai sukses menundukkan Torino dengan skor 1-0. Kemenangan berkat gol tunggal Rebic mengangkat Rossoneri keperingkat 8 klasemen sementara.
Milán.uy ()
🔴⚫ #AcMilan derrotó 1 a 0 a #Torino el gol lo anotó Rebic.

BeIN SPORTS USA ()
🇮🇹⚽️ @acmilan go back to winning ways with a 1-0 win over @TorinoFC_1906.
Mundo ESPN ()
Com gol de Rebic, Milan bate Torino e se recupera após dois jogos sem vitória; VEJA #FutebolNaESPN
FOX Sports Colombia ()
¡GANÓ MILAN! El Rossonero se impuso por 1-0 con el gol de Rebic a los 25 minutos y sigue en la zona de clasificación a la Europa League👇
FMCR ()
Sarà blasfemia ma se dobbiamo dirla tutta il Milan lo ha svoltato più Rebic che Ibra per ora.
WhoScored.com ()
📸 CAPTION Ante Rebic celebrates his sixth goal in his last seven appearances for AC Milan to earn all three points against Torino
MilanNews.it ()
Non c'è soltanto Ibra. Il Milan risale grazie a Pioli e Rebic. E quindi Gazidis ascolti Boban e dimentichi Rangnick
Ítalo Amorim ()
• Ante Rebić em 2019 [Milan]: ⚽️ 7 jogos 🎯 0 gols 🅰️ 0 assistência • Ante Rebić em 2020: ⚽️ 8 jogos 🎯 6 gols 🅰️ 1 assistência
#13 ()
@Farinho_10 Rebic is a changed man, I like. Yh, it's good to get the job done from early. I hope Paquetá can turn things around like Rebic did. He just needs confidence I guess. 3 points, we move on. 👌🏽❤️
Corriere della Sera ()
Milan-Torino 1-0, Rebic ancora a segno: i rossoneri risalgono
Invictos ()
FT. AC Milan 1-0 Torino. ➔ Triunfo rossonero en una noche en la que no fluyeron como en partidos previos. ➔ Rebic hizo el gol del triunfo. ➔ Theo, Bennacer y Samu siguen siendo fundamentales en el cuadro de Pioli. ➔ Romagnoli mandó en zona baja. ➔ Lucha por Europa League.
Invictos ()
6 goles oficiales con el AC Milan. Las 6 anotaciones las ha convertido en sus últimos 7 partidos como rossonero. Está teniendo un 2020 buenísimo con el club del San Siro. REBIC.
FIFAUTeam ()
New #MOTM items. #FIFA20 86 🇪🇸 Muniain 85 🇪🇸 Pablo Sarabia 85 🇷🇸 Ante Rebic 85 🇪🇸 Fabián 85 🇬🇷 Odisseas Vlachodimos 84 🇫🇷 Houssem Aouar 82 🇧🇷 Raphinha 82 🇨🇻 Zé Luís
FUT Panther ()
New MOTM Cards⬇️ 85 Sarabia🇪🇸 85 Vlachodimos🇬🇷 85 Rebic🇭🇷 85 Fabian🇪🇸 84 Aouar🇫🇷 Let me know if you find more, updated list will be out in the morning, goodnight!🤠
JACK - FUT Trader 📈💰💰⚽️🏆 (The People's Trader) ()
New MOTM's are in packs. So far I've seen -Vlachamodis -Sarabia (OTW Updated) -Rebic There will be some more. A fair few cup games around Europe last year. ✅ Lmk if you see one. #FIFA20 #MOTM
Zwë 🍟 ()
If I'm more than 15 minutes late from the time of this tweet I'll delete FUTMAS Rebic
AC Milan Brasil ()
Estamos completando as estatísticas da partida. Já postamos os números do Bennacer e do Rebic.
Christopher Michel ()
@bearhe1996 @Chillstrike So sehe ich das auch. Und das hätte heute auch mit einem Rebic statt Chandler nicht besser ausgesehen. Das gesamte Team hat diesmal nicht funktioniert.
Milan Club Norvegia ()
Ante Rebic har scoret totalt 5 mål i 2020 på tvers av alle konkurranser, det er mer enn noen annen ACMilan-spiller i samme periode.

Alex Staniland ()
@FIROOKIE1 Not strictly under £1 but Rebic at Milan is on fire recently. Plays in a bronze day on Monday might. Primed to fly if scores again. £ atm
StefanoACMILAN anti#goebbels ()
@acmilan abbiamo intrapreso la strada giusta. I giovani crescono. Ismael,Theo,Gigio, Roma sono certezze. Kessie e Calha hanno svoltato. Castj una splendida sorpresa. Rebic devastante. Ibra è Ibra. Ottimo lavoro di Pioli. Diamo tutto e con tre/quattro inserimenti
Invictos ()
FT. AC Milan 1-1 Juventus. ➔ Mucho castigo para los rossoneros, que fueron más. ➔ Muy gris el equipo de Sarri. ➔ Convirtió Rebic. ➔ Empató CR7 (penal sobre la hora). ➔ Tras la roja de Theo, la Vecchia lo empató. ➔ Caos arbitral. ➔ Ibra, Theo y Samu NO jugarán la vuelta.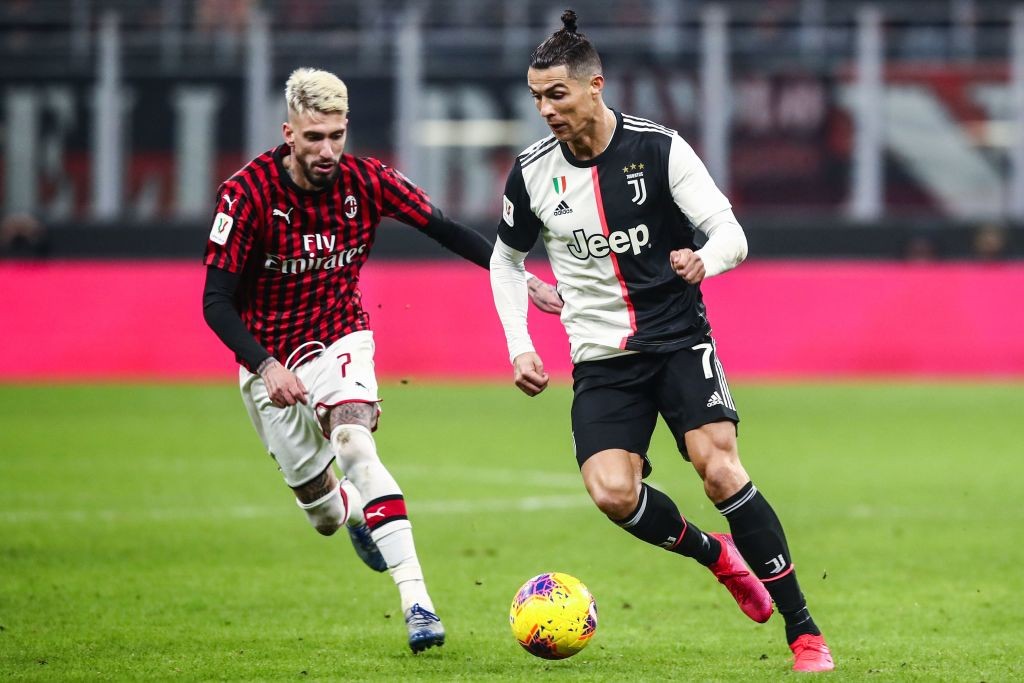 Squawka Football ()
⚽️ vs. Inter ⚽️ vs. Juventus Ante Rebić has scored in back-to-back games for Milan, against the top two sides in Serie A. 🔥