#Station19 Twitter Tendenze - Top Tweets | Italy
If you are a #GreysAnatomy fan and have never seen our new take on #Station19, tonight is the night to check it out!!! You don't have to watch Station 19 in order to enjoy and understand tonight's Grey's (but you'll double your pleasure if you do!)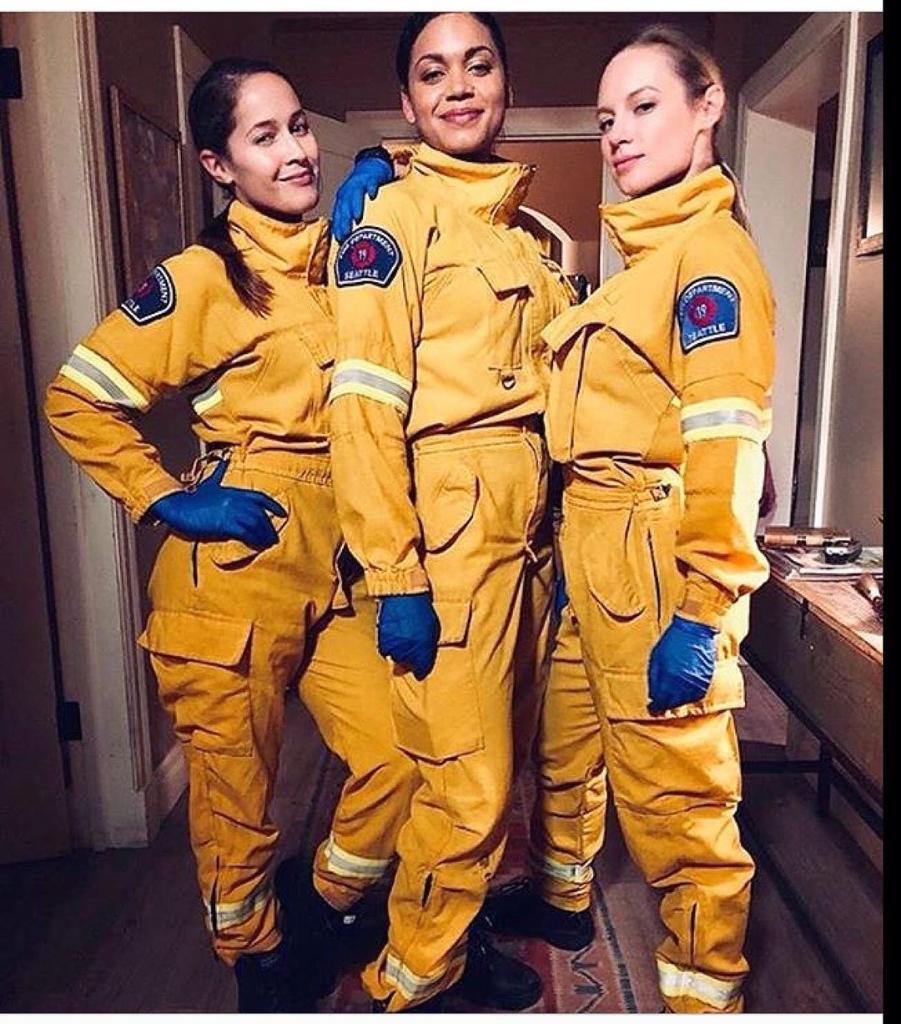 #Station19 on Twitter
⚡️Caitlyn 🏹 ()
Really tired of these #Station19 #GreysAnatomy "crossovers" If I wanted to watch Station 19, I would've started watching it back in season one.
RichardG ()
@NoMango214 @Station19 Completely. Awful writing. Just a showrunner throwing the casts together.
Jaina Lee Ortiz_ ()
Sullivan Bonds With Warren but Has Ulterior Motives - Station 19 via @YouTube Sullivan stealin Fentanyl and getting addicted to them? Man, you must be stuck on stupid!! #Station19 #Sullivan
Jaina Lee Ortiz_ ()
She is cute. She is kind. She is adorable. She's one hell of a Actress. She's the whole package!! She's @JainaLeeOrtiz !! 👏🏽#Station19
Oregon PR Girl ()
Dear @shondarhimes & @KristaVernoff: As someone who has faithfully watched #GreysAnatomy since it premiered in 2005, I cannot agree with this tweet 👇 more! Stop trying to shove #Station19 down our throats!
Danielle Savre ()
Some more behind the scenes shots from tonight's Without this amazing crew, this show would not exist! It's because of them we all get to enjoy @Station19 💯👏🏻 Head over to #Station19's Instagram to hang out with me while I go #LIVE ♥️🔥 @ShondalandTV
Jordyn Rowland ()
Maya Bishop and Carina DeLuca. I will be taking no further questions at this time. #Station19
Rachal Brown ()
I'm not watching @Station19 so I wish #GreysAnatomy would quit with the crossover episodes.
Emmy Diaz ()
We went into the woods for this one! In the great outdoors proper attire is crucial #station19
Rachel Shubin ()
I lowkey hate that #Station19 is on before #GreysAnatomy because I feel like I'm watching my least favorite before my favorite
Emmy Diaz ()
WEST COAST— get ready for a beary special epi of @Station19 starting NOW!! #Station19 #greysxstation19 🐻 🔥
DrennaB ()
Last Once again: stop the crossovers, @Station19 @GreysABC. This is absolutely ridiculous. I watch both the shows already but am totally annoyed; I can't imagine what those who don't watch both are feeling. #Station19 #GreysAnatomy
Megs ()
I bet Akron got twice as much snow from one storm than next weeks episode 😂😂🤷🏼‍♀️ #GreysAnatomy #Station19
Kimberly Grewing ()
@GreysABC could we stop the crossovers with @Station19. I only like Grey's. Sorry not sorry
Emma ()
@GreysABC @Station19 stop the crossovers we don't care about the firefighters 🙄🙄🙄
Kaela🧇 ()
do you have to watch @Station19 to be able to understand what's happening on @GreysABC now because i feel like i'm constantly lost bc i don't watch station 19
Jaina Lee Ortiz_ ()
Divide and Conquer? I think not!! Their trials and hardships are only gonna bring them closer together!!#suherra #Station19
🦋 ()
I'll pass on this forced crossover relationship—Maya should be with Jack and Andy should not. End of #station19
Krista Vernoff ()
If you are a #GreysAnatomy fan and have never seen our new take on #Station19, tonight is the night to check it out!!! You don't have to watch Station 19 in order to enjoy and understand tonight's Grey's (but you'll double your pleasure if you do!)
Kübra tez yazıyor. ()
Grey's Anatomy and Station 19 are two SEPERATE shows. TWO. SEPERATE. SHOWS. Please realize that and stop making crossovers every single week. Crossovers are only cool when they happen rarely. @KristaVernoff #GreysAnatomy #Station19
♒✨🔥 ()
Comunque Jack e Andy sono la cosa più bella. Nonostante tutto sono rimasti ottimi amici piango #station19
Lidiane ()
@dricacrf @Station19 Muito boaaaaa também. Faz a linha Greys, bem sofrida também. Rsrs
Dri #ManchesterisRed 💜💛 ()
@diane_lidi @Station19 Ainda não comecei. Só vi o episódio cruzado com Greys Anatomys outro dia
Teicy 🦋 ()
sofrendo mt com a a morte do Ryan Tanner mano comoa ele ainda disse a amava a andy antes, ela vai ficar p sempre pensando nisso #Station19
Cameron D. ()
@Station19 so is really where we are gonna leave Andy's and Sullivan's relationship at in the show? Talk about disappointing. I was expected an epic love told through the eyes of firefighters/firefighting. What a bummer! 😑
I am Batmom ✌🏼🏳️‍🌈🦋 ()
that you stop doing crossovers with @Station19. While I'm sure it's a great show, I am not at all invested in the characters that are being force fed to us in the hopes of raising their ratings. Please let us say goodbye to Meredith, Bailey and Webber in peace. (cont)
Cindy Hale ()
Like y'all can keep @Station19 if y'all like characters as interesting as watching paint dry, but please leave @GreysABC out of it. #NoMoreCrossovers
Cindy Hale ()
All these stupid @Station19 crossovers with @GreysABC is making me want to stop watching my favorite show of 16 seasons. Like how are y'all going to keep ruining Greys THIS badly?
W_sgvscanner2 ()
Good see both @Station19 and @NBCChicagoFire addressing the issue of cancer in the fire service
Station 19 ()
Spend this #GalentinesDay with these badass women on #Station19 TONIGHT! 🔥 | 📷: @scandalmakeup