#TheDevilAllTheTime Twitter Tendenze - Top Tweets | Italy
#TheDevilAllTheTime Exclusive: Why Antonio Campos Cast Tom Holland to Lead His Netflix Film @NetflixFilm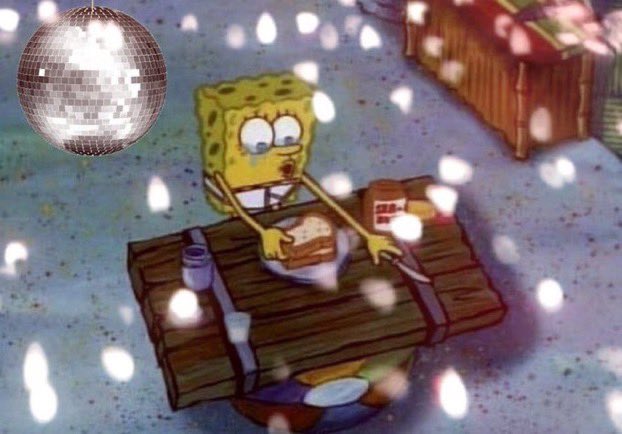 #TheDevilAllTheTime on Twitter
Vakeel Bhai ()
The best thing Netflix did this 👌 #TheDevilAllTheTime
павучоk головного мозга ()
— Куда поедем, Ли? — Ожидаешь, что я отвечу «в тюрьму»? Что ж, у меня другие планы. Мы уедем так далеко от этого сраного городка, насколько это возможно. Au, в котором все заканчивается хорошо. #winterspider #TheDevilAllTheTime
Mh mcferren 👑 ()
Just as I was at peak nostalgia for our trip through West Virginia this time last year, along comes #TheDevilAllTheTime with the perfect Appalachia coal country gothic/noir vibes I've been craving. Really plucked the Cormac McCarthy-loving chord in my soul, too. Just mwah. 😩👌
𝔼𝕎 AWARDS ACE ()
With all these Southern/redneck accents going on how was Matthew McConaughey excluded from #TheDevilAllTheTime?
As you wish ()
#TheDevilAllTheTime cruda y agresiva, nadie es bueno en esta película. Pattinson y Holland rompen con todos los moldes, demuestran (si alguien lo dudaba) no estar hechos para un solo papel. Me quedo con ganas de más Bill Skarsgård, quizás demasiado cast para solo una película.
Seba ()
#TheDevilAllTheTime es una película áspera y con muy mala uva centrada en un territorio donde la religión es la columna vertebral. Campos entrelaza bastante bien varias historias, con una crudeza y violencia muy marcada. Lástima que la voz en off lastre a veces el
Ananthakrishnan H ()
.. nearly all of them connected by blood by one godforsaken calamity or another,.... #TheDevilAllTheTime
Daniel Roberts ()
watched #TheDevilAllTheTime last night. thought it was excellent. so so so dark (be warned), but great story, great music, excellent performances. Tom Holland and Eliza Scanlen, especially, blew us away. also, Jason Clarke always terrifies me. cc @adnansvirk @claire_atkins
не твоя импала ()
what i'm about to do, i do because i have to. not because i want to. #thedevilallthetime
🔥💧🐨🌱😊💓🌍🦠😢💪🎀 😷MelissaD ()
I don't like horror 🎥 but the new #Netflix movie #TheDevilAllTheTime has a lot of hype - unholy preachers, crooked lawmen, murderous lovers in a godforsaken place surrounded by sinners, an honourable young man seeks justice. Great cast. Interesting direction, clever script.
Hary Susanto ()
Tuhan & kematian, simbol2 agama berserakan di sepanjang jalan #TheDevilAllTheTime yg suram, pelan & membakar. Ya, ia seperti film religi yg murtad & bejat, dipenuhi banyak karakter beraksen selatan bermasalah yg bersimbah darah, amarah, dosa & dendam yg dihubungkan o/ nasib. 4/5
Not as funny as mrs. maisel ()
Роберт Паттинсон играет мразь в «The Devil all the time», my boy #TheDevilAlltheTime
Javed 🖤 ()
#TheDevilAllTheTime is a depressing,dark thriller drama about God & his toxic fanbase backed by a perfect star cast. The atmosphere is so eerie & dark you can feel in your gut that something bad is going to happen now. (1/n)
Lukas A. Soares ()
Acabei de terminar essa masterpeça e que filme sensacional!! Super recomendo a todo mundo ver. E pergunto novamente: @SonyPictures, por quê vocês arrumam um roteiro tão ruim do Homem-Aranha para um ator tão talentoso igual o Tom Holland!? #TheDevilAllTheTime
T a c i ◟̽◞̽ ()
poucos violões nessa vida conseguiram conquistar tanto meu ódio quanto esse vilão do robert #TheDevilAllTheTime
🍿 • sarah auzeira ()
#TheDevilAlltheTime GNT EU VI O FILME! E ... AS INDICAÇOES PRO OSCAR VÃO SER: MELHOR ROTEIRO ADAPTADO MELHOR DIREÇÃO MELHOR TRILHA ORIGINAL MELHOR ATOR (TOM) MELHOR ATOR COADJUVANTE (ROB) isso é o q to prevendo até agr, mas digo com ctz ESSE FILME FOI FEITO P O OSCAR!
Joyee 🧡Sebastianism ()
I can see a whole movie on what untowards things Sheriff Lee Bodecker does #TheDevilAllTheTime .. Sebastian Stan have to do more indie films
JJ WATCHED TDATT | SPOILERS ()
Me omw to @TomHolland1996 with the Oscars he deserves for his performance in #TheDevilAllTheTime and Cherry like:
Ross ⎊ⴵ 🇲🇽 ()
"I'm not a bad person, Sherif. That preacher ain't no good!" - Arvin Russell #TheDevilAllTheTime
↬Syzygy↫ ()
Можно Тому Оскар Я что так многого прошу #TheDevilAllTheTime
ღ ms.miracle ღ ()
коротко о фильме: Дьявол всегда здесь(навсегда): ИГРА АКТЕРОВ ВЫШКА ПРОСТО ВЫШКА ЕЩЕ РАЗ ВЫШКА АТМОСФЕРА И ДРАМА - затянуто - может показаться что нет смысла - некоторые сцены могут вызвать у кого-то триггеры #TheDevilAllTheTime
𝕝𝕛𝕨𝕣 • Lewis ()
That's Dudley Dursley from Harry Potter in #TheDevilAllTheTime !!
Enamoramiento ()
I really liked #TheDevilAllTheTime. Gloomy and sinister, filled with sad and/or evil characters. Often darkly funny. Amazing cast, so many memorable performances!! Religion kills.
ღ ms.miracle ღ ()
САМАЯ НАПРЯЖЕННАЯ СЦЕНА ВСЕГО КИНЕМАТОГРАФА ПЕРЕД ВАМИ #TheDevilAllTheTime
ღ ms.miracle ღ ()
Том Холланд бесподобен но в этой сцене просто отвал #TheDevilAllTheTime
𝖒𝖆𝖈𝖆𝖗𝖊𝖓𝖆✨ ()
Bill Skarsgård es un pedazo de actor que todo lo que hace es una obra de arte y yo solo pido que le deis el reconocimiento que se merece después de ver #TheDevilAllTheTime
Hey mana! ()
Agora o mundo vai ver que o Tom é um ótimo ator, não só aquele que faz o homem aranha, bjs. #TheDevilAllTheTime
Sky all the time. ☂︎ | STREAM JATP ()
Esse perfil serve a Bill Skarsgard. Se você não gosta do Bill sinto muito mas não podemos ser amigos #TheDevilAllTheTime
Darksidebooks🎗 ()
#TheDevilAllTheTime | Faltando apenas 1 dia para a grande estreia da adaptação de O Mal Nosso de Cada Dia, a @NetflixFilm revelou novos pôsteres do longa, com imagens dos personagens e suas falas mais marcantes:
IndieWire ()
#TheDevilAllTheTime Exclusive: Why Antonio Campos Cast Tom Holland to Lead His Netflix Film @NetflixFilm