#ThisIsUs Twitter Tendenze - Top Tweets | Italy
4 seasons, 72 episodes, and a multitude of more stories left to tell. Bringing Rebecca to life has been one of the greatest joys of my life. Working with my fellow Pearsons and extended family has brought me some of the best friendships a gal could ask for. #thisisus 1/2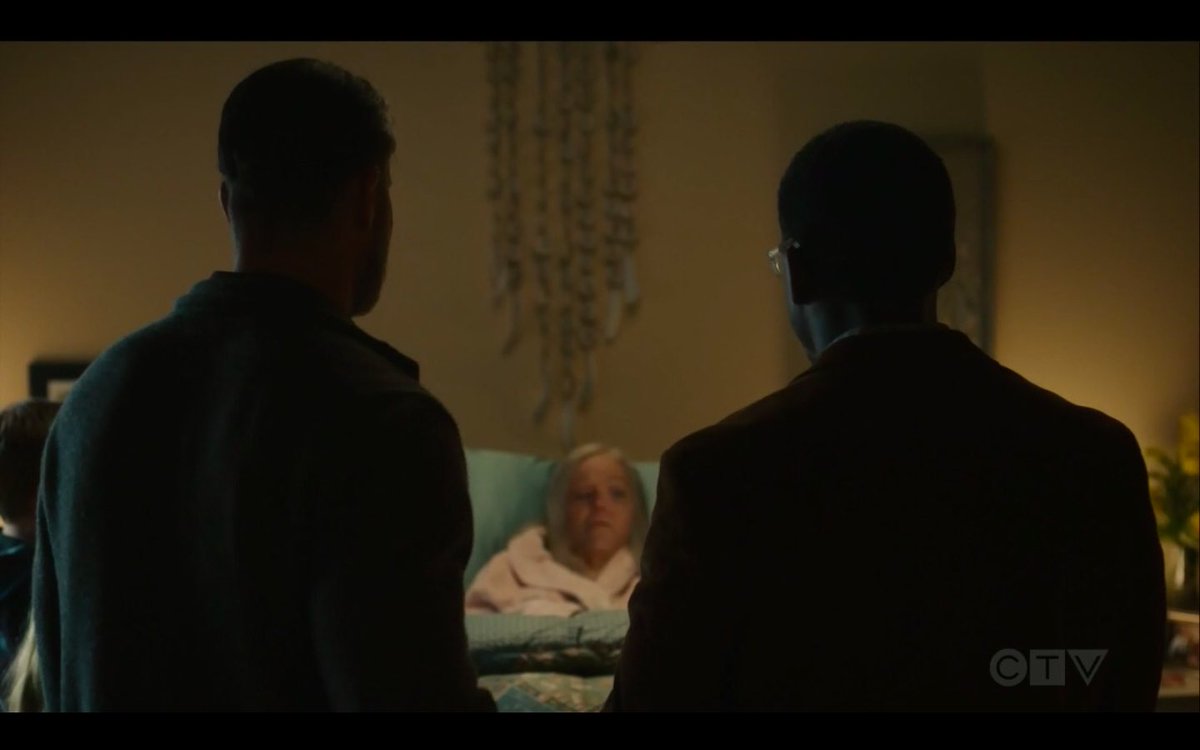 #ThisIsUs on Twitter
ᴜʀᴊɪᴛᴀ ᴜᴅᴇsʜɪ ()
#ThisIsUs literally taught me the importance of communication in relationships, to value relationships and utmost be grateful for your loved ones! 😩💘 Guysss can you not make me cry all your eps! Also finale omg 😩 @NBCThisisUs
NewCollegeLeicester ()
Year 10 student Tayal here @newcollegeleics has been working hard on her Geography work at home this week #ThisIsUs
Joanna 🌻 ()
I just hope they don't kill off Madison. And the fact that Kevin said he's tired of chasing ghosts includes Sophie (which is why they showed her) he deserves to be happy. Sophie is his past #ThisIsUs
Alefia ()
Finally watching Season3 of #ThisIsUs on @PrimeVideoIN . Jack & Randall have set the bar so high for the ideal God help the men of the world. Anyone else seen this series ? Tell me your review on it
K1🪐 ()
فصل ۴ #ThisIsUs یکی از بهترین‌های سریالیه ولی کلا چون از HBO یا نتفلیکس پخش نشده و داستان تخیلی نداره خیلی به چشم نمیاد. کمتر سریالی رو یادمه که تقریبا تمام اپیزودهای یه فصلش عالی بوده باشن مخصوصا سریالایی که بالای ۱۰ اپیزود دارن. دمشون گرم واقعا.
Entertainment Weekly ()
The #ThisIsUs season finale was packed with time jumps, pain, joy, and juicy twists.
Lubie en Série ()
#ThisIsUs Bilan de la saison 4 et zoom sur le final avec cette bombe lancée par Kevin ===>
Alma; ()
how you gonna leave jack hanging in his birthday suit cause of the kids??!😂😂 #ThisIsUs
Kennedy ()
This timeline is not adding up for me with Rebecca. They age up Kevin and Randall big time but Kevin's kids don't look much older than 8 or 9. But Jack is driving? I don't believe they'd look like that at just 47-48 years old. Something not mathing #ThisIsUs
Sylvia Obell ()
Like Randall really said Jack died ashamed And Kevin really said Randall's whole existence in his life is worse than the death Jack ain't die for dis! #ThisIsUs
Pa📯 ()
Mandy Moore, Milo Ventimiglia &Co voglio un risarcimento per danni alla stabilità emotiva e prosciugamento di condotti lacrimali #ThisIsUs
Silver Landings ✨ ()
This is so exciting omg season 5 is gonna be something HUGE #ThisIsUs
Twittos Amateur ()
#ThisIsUs S4E18 : encore une très grande saison qui s'achève et qui plus que jamais n'a fait que raconter des événements normaux dans la vie de gens normaux, tout simplement C'est pour ça que c'est passionnant à regarder et que ça le sera toujours
JabbarLewis ()
Here's your daily reminder that This is us is f*cking excellent. That season finale was breathtaking. Randall and Kevin fight scene deserves emmys across the board. Those writers are insane. #ThisIsUs
Etalk ()
#ThisIsUs delivered the S4 finale we all needed, but there are still some unanswered questions.
Julz🌸 ()
How does every episode effortlessly bring my soul to its knees?? #ThisIsUs
Queer Latifah ()
Yasss Beth, let Randall know that his way of getting Rebecca to go was hmmm. Hmmm as in manipulative! #ThisIsUs
La sciarada ™ ()
al momento #thisisus us è una delle poche serie tv che per 40 minuti mi impediscono di prendere in mano il telefono, ho visto il finale della quarta e non so come resisterò fino a settembre senza averne ancora
Vivi; ()
È da quattro anni che c'è questa serie e ogni settimana è in tendenza basta con sti One Direction che si sono sciolti 2 anni fa #ThisIsUs
Frances A. Torres ()
I cannot—CAN NOT— believe the things Randall and Kevin are saying to each other #thisisus
Dr.Mitali Argikar ()
Randall is being really mean now. Really really mean. He is literally instigating Kevin. This is pissing me off. Their words are so terrible to hear😭😭😭 #ThisIsUs
Ness ()
And full circle revelations has me, NICU wall of fame, Toby fighting for his family, new adoption, remembering Kyle, the birth of Hope, twins on the way, 2 wedding rings spotted - so much to be excited about next season #ThisIsUs
Cindy Marshall ()
"Beth, do you not think the clinical trial is a good idea?" NO ONE THINKS IT'S A GOOD IDEA, RANDALL #ThisIsUs
OiYan "not a virus" Poon ()
In one episode, #ThisIsUs had me saying to my husband that our kid deserves a to then turn around 5 minutes later to say "yea, let's not do that to our kid."
Mandy Moore ()
4 seasons, 72 episodes, and a multitude of more stories left to tell. Bringing Rebecca to life has been one of the greatest joys of my life. Working with my fellow Pearsons and extended family has brought me some of the best friendships a gal could ask for. #thisisus 1/2
J Laur ()
SO my theory is Rebecca thinks Nicky is Jack in the future and that is why Nicky is seen wearing a wedding band 🧐🤔 #ThisIsUs
Dan Fogelman ()
"If you can manage to forge ahead with all that joy and heartache mixed up together inside of you, never knowing which one is gonna get the upper hand? Well, life does have a way of shaking out to be more beautiful than tragic." Hope. Listen to the experts. #StayHome #ThisIsUs

Susan Kelechi Watson ()
This man is the best TV-hubs I could ask for. Lucky to share a screen with him, thankful for his friendship, and grateful for the opportunity to bring R&B to life with him. Though one season of life comes to a close tonight, the next is right around the corner. #ThisIsUs
Sterling K Brown ()
Season finale tonight!!! Retweet if you're watching!!! #ThisIsUs
Sterling K Brown ()
It's all led to this moment. Season finale Tuesday. #ThisIsUs