#Tudors Twitter Tendenze - Top Tweets | Italy
Can Yaman luce en todas sus versiones: camiseta mojada,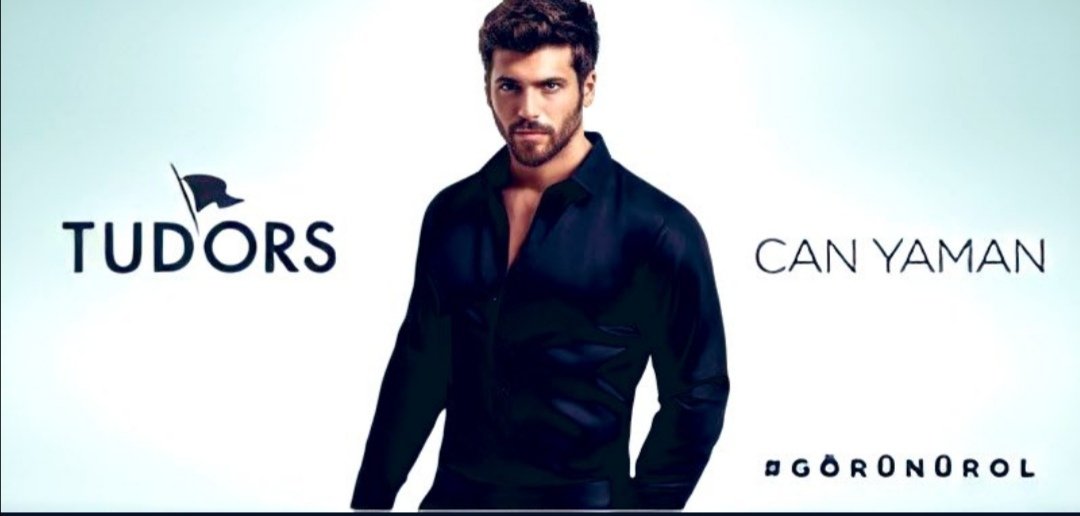 #Tudors on Twitter
Bay Yanlış Brasil ()
📷| #CanYaman via Instagram Um click da campanha da Tudors. O fotógrafo Tamer Yilmaz também postou com a legenda Você está fora do mar, eu vou te ouvir. #görünürol
Eleonora🦋 ()
Se la perfezione esiste sicuramente porta il suo nome.✨ #CanYaman × #Tudors
𝕮𝖆𝖘𝖙𝖚𝖆 𝕮𝖆𝖓𝕯𝖊𝖒 𝖎𝖓 𝖑𝖔𝖛𝖊 💫💫 ()
Que sí!!!He decidido morir lentamente porque este hombre se lo ha propuesto y lo va a conseguir.❤❤❤❤❤❤❤❤❤❤❤❤ #canyaman1989 #Tudors
•Natti• 🇪🇸🍓🍫🥀 •❌⭕️• ()
@fierayraq @_AlbaSA Parraque nos va a dar cuando los de #Tudors nos empiecen a enseñar todas las fotos de la campaña!! 🔥🔥🔥🔥 #CanYaman
Leiriane • yaman 🐩 ()
Yaman do céu se você entra na minha casa assim nem ia ser eu que ia sair com Tudors ia ser você 🔥
𝖣𝗂𝗓𝗓𝗒 𝖮𝗐𝗅🦉 ()
TUDORS ✖️ YOU #CanYaman 🔥 • #görünürol •
Liberdade🕊️ ()
OMG IS THE MOST BEAUTIFUL MAN IN THIS FUCKING WORLD → #CanYaman • #Tudors
Em ()
terrible tudors, gorgeous georgians, slimy stuarts, vile victorians, woeful wars, ferocious fights, dingy castles, daring knights 📣🤩
Rosa/72 ()
Certo Can non ha avuto tempo di condividere lo spot della Fox perché preso dallo spot Tudors, ma di certo continua a sponsorizzarlo 😍 pensate ancora che lui stia lavorando contro voglia a questa serie???
MCarmenAreces💜Candem 💫🥃🍓🍫 ()
@CandyBe1975 Pues si un algo porque sino voy a ponerme a ver otra vez las fotos de Can con Tudors y no es sano
🇵🇹MCGMR🇵🇹 ()
As Fans de Portugal também esperam por BayYalins CANYAMAN NOSSO TUDORS
Can Yaman Brasil 🇧🇷❤🇹🇷 #BayYanlış ()
CAAAAAAN! We love you! This is Brazil! CANYAMAN NOSSO TUDORS
TUDORS ()
Can gibi ol, Tudors'la görünür ol. #görünürol @canyaman1989
Marcela ❤️💫 ()
El representante de la marca Tudors comentó en la publicación de Can: Gracias por tu extraordinaria energía en el set, tu cálida y sincera relación con todo el equipo , tu actitud profesional y tu extraordinaria colaboración 👏. #CanYaman
M. Grazia 🇮🇪 ()
ig story del papà di #CanYaman che riporta articoli sulla nuova collaborazione di Can con # orgoglioso di suo figlio. 🌹
Series Turcas España ()
🎬 #CanYaman protagoniza el nuevo spot publicitario de la marca Tudors
Akilezna ()
#CanYaman has become the star of the new advertising campaign for Tudors. Can appears stopping a taxi, driving a great car, attending a shooting session .If you are imagining him taking clothes off and on again and again ... You are not far from reality.
Can Yaman Pasion Turca 🍓🍫🍓🍫 🇪🇸 ()
¡¡¡Prensa en España!!! 😍😍😍 Sé visible con tu dulzura. #CanYaman ❌ #Tudors
Nelly Zhekova ()
🇧🇬❤️❤️#BayYanlış #CanYaman @canyaman1989 Един мъж на 30. Един мъж който покори света. Един мъж, който знае какво иска и как да го постигне. Този мъж е Джан Яман – актьора и човека с огромно сърце! Джан Яман и TUDORS – перфектното сътрудничество! Поли Дикова
Tony Riches ()
Stories of the Tudors Podcast - Katherine Howard #Tudors #podcast
1Sanaat ()
📍#CanYaman ❌ Tudors birlikteliğinin dün yayınlanan reklam filmi için 💥200 binden💥fazla twit atılarak , Turkey 🇹🇷 Spain 🇪🇸 Greece 🇬🇷 Italy 🇮🇹 USA 🇺🇸 Portugal 🇵🇹 Brazil 🇧🇷 Argentina 🇦🇷 Mexico 🇲🇽 başta olmak üzere bir çok ülkede gündem oldu💥 @canyaman1989 @tudorsofficial
FormulaTV ()
Can Yaman protagoniza el spot más sexy de Tudors #görünürol
B & B Publishing ()
🌹Richard III vs. Henry VII🌹 Rise of the Tudors Historical fiction at its best #KU
Say ()
Tudors and Romanovs where mentioned in my class my inner history geek is screaming skksks
Só + um episódio ()
Com o perdão do trocadilho, ficou Tudors!! 🙈🙊 #CanYaman não é seu aniversário, mas meus parabéns! Melhorou até o figurino da série essa parceria. 👏🏽👏🏽👏🏽 Propaganda da camisaria @tudorsofficial em parceria com @canyaman1989 #somaisumepisodioseries
Halina 🇦🇺🙏🇹🇷 ()
He is MashAllah so 🔥🔥🔥 💣💣💣💣 Sitting the universe on 🔥🔥 #CanYaman #görünürol BayYanlış Tudors EzGür 🖤🤍🖤🤍🖤🤍🖤🤍🖤🤍🖤🤍🖤🤍
Hemel Hempstead Town FC ()
69th min - A flurry of chances for the Tudors with Bateman once again heavily involved and Lacey being prevented from putting the ball home from a yard out 1-0
Nerella04 🇮🇹♥️ ()
Sei il nostro stupendo sogno #CanYaman #görünürol TUDORS X CanYaman
TeleNOVELA ()
Can Yaman luce en todas sus versiones: camiseta mojada,
Suzannah Lipscomb ()
I loved writing this piece of historical fiction. Let me know what you think of this alternative version of the Tudors.