Aston Martin está en tendencia en Twitter - Los tweets más populares | Mexico
Everyone at Aston Martin is deeply saddened to learn of the passing of His Royal Highness The Prince Philip, Duke of Edinburgh. Our thoughts are with Her Majesty The Queen and the Royal Family at this time.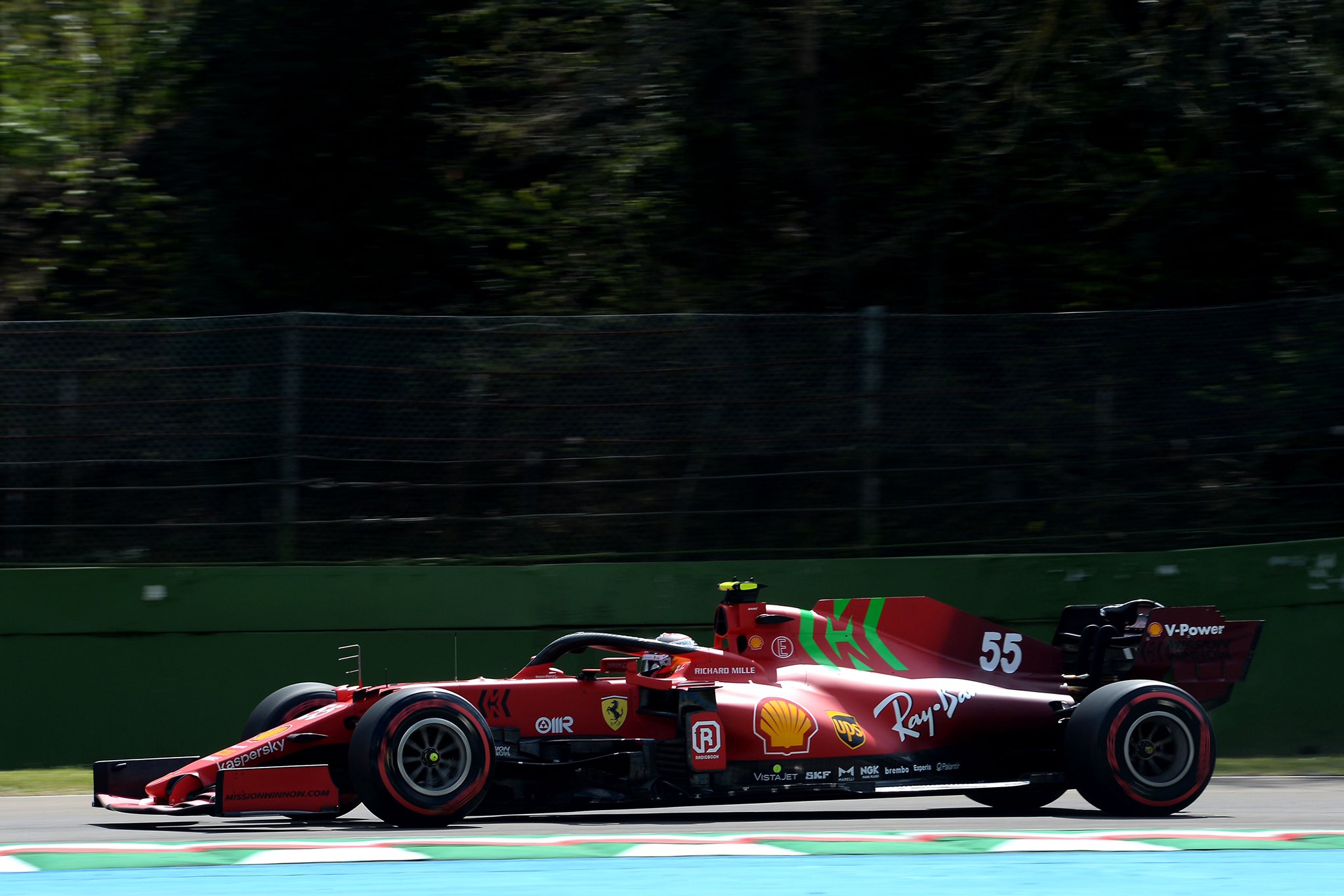 Aston Martin on Twitter
Esaú Gil ()
Importante comentar la mala suerte de Vettel. Aston Martin está gestionando las carreras de forma realmente mala pero su suerte es pésima. Imposible que un equipo avance así #ImolaGP #F1
Will Buxton ()
Aston martin through the pitlane with rear right on fire. Smell of burnt brakes in the air
Jaume Ciurana ()
Menudo Aston Martin presiona con llevar a la FIA al
Dimitris Bizas ()
-Ο Hamilton που βλέπει ως αντίπαλο την… AlphaTauri -Τα προβλήματα της Red Bull -Η ενθαρρυντική εικόνα της Ferrari -Τα… αιτήματα της Aston Martin κι η απάντηση Horner Όλα αυτά στο αποψινό livestream, σε μία ώρα!
Nikola Nedeljković ()
Ako sam dobro razumeo, Aston Martin želi da razgovara sa FIA-om o promeni aero pravila u toku sezone, jer nisu zadovoljni gubitkom prijanjanja. Ako se to ne desi možda će tužiti FIA-u. Nije u redu za tim koji je prošle godine od FIA dobio podršku u slučaju Pink Merecdes. #skf1
Automovilismo TE ()
Aston Martin amenaza con acciones legales, mientras Red Bull les llama ingenuos -
🏁 Dan Rigsby 🏁 ()
Aston Martin naive to think F1 floor rules can change mid-season - Horner #F1
R ()
Mercedes needed 3 weeks to iron out any issues with their car while Aston Martin just thought about filing a lawsuit instead 💀
Hotlapmode ()
📰 | ASTON MARTIN SITUATION Omar Szafnauer has threatened legal action due to the floor regulations, which have disadvantaged his team mainly because of their low rake setup. On this article published on May 27th 2020 (link below) the FIA specifies that all teams have agreed to-
Luca ()
Per chi non lo avesse Martin è il portaborse di Toto Wolf, lui nn si spreca nemmeno più a lanciare il sasso e togliere la fa fare direttamente ai propri vassalli
Florence Normand ()
Anyway back to F1!!! Aston Martin is not looking good at all again this weekend. Ferrari and Alpha Tauri are both looking strong!!!! AND there is a possibility of rain on Sunday!!!! #ImolaGP
The Race ()
👀 Red Bull #F1 boss Christian Horner believes Aston Martin is "a little bit naive" to want in-season aerodynamic rules changes in response to its 2021 setback. Full story:
Heli79 ()
Szafnauer: Sebastian is constantly learning, he feels more comfortable in the car with every lap, but he simply needs more time, then the speed will come. #EmiliaRomagnaGP
Luke Smith ()
Aston Martin naive to expect aero rule tweaks in high/low-rake car debate, says Christian Horner
Motorsport.com ()
Horner thinks Aston Martin is being naive if it believes it can get #F1 aero rules changed. It seems a little naive to think that suddenly the rules are going to get changed after the sample of a single race after the process has been fully followed.
Argton Martin F1 Team🇦🇷 ()
Buenas buenas a todos, volvemos este hermoso viernes por el gp de Imola Que loco lo de Aston martin no? Estamos en frente a un nuevo campeonato de Mercedes y Hamilton o max conseguira ganarles? Mazepin chocara otra vez?
Julien Billiotte ()
Aston Martin va-t-elle se prendre un râteau par la FIA sur la question du low rake ? Vous avez 4 heures. #F1 #Imola
Sam ()
Pretty pathetic from Aston all the teams unanimously agreed to the rule changes, including them. Yes it affects low-rake cars like AM worse than others, but Mercedes are low-rake too and they aren't complaining. Just focus on improving the car.
Chiara Televenditrice Aston Martin, #IAMF1 💚 ()
I clown hanno avuto una delle migliori sessioni di prove della Ferrari degli ultimi 2 anni e cosa fanno??? Parlano di Vettel e vanno a commentare i post della Aston Martin. Ma non sono assolutamente ossessionati noooo nono loro tifano il best team ever 🤡🤡🤡
J 🦕 ()
why is there so much aston martin slander on the timeline i must've missed something
DW #OrangeArmyBR ()
Equipezinha enjoada essa Aston Martin, adorava a Force India, mas essa sucessora pode ficar com Deus.
Tutku F1🏎️ (#TutkumuzF1) ()
🇮🇹Imola Grand Prix | 2. Antrenman Seansı 🔴Ferrari; 4⃣ Carlos Sainz 5⃣ Charles Leclerc 🟢 Aston Martin; 🔟Lance Stroll 1⃣5⃣ Sebastian Vettel #ImolaGP | #F1
F1 fan ()
Aston Martin are fighting a hopeless cause tho #F1 A to change Aerodynamics through a season had to have agreement from 10 teams. When has that ever happened. B even if they do change it will take weeks to put it on the car
Val🐘 ()
This f1 season is going to be extremely long. Aston Martin asume your car is shitty mad focus in bringing updates and the 2022 season. You are in time to steal engineers from other teams.
NFFC/DERBYSIEGER/McLaren Fan Flop Era🟣🟢💙 ()
@numerounoseb @Jennifersaa5 Probably. As for Mercedes, they got a 1-2 despite having a low-rake concept like Aston Martin. The difference being that Mercedes have updated the car rather than carrying on whining like Aston Martin as you mentioned.
Formularacers ()
Otmar Szafneur is threatening legal action for the recent rule despite predicting in February that Aston Martin would fight for podiums in 2021.
Nico 🇨🇱 ()
Como que el Aston Martin está 8º en ritmo? Si los chequistas y antivettelistas me dijeron que el problema era Vettel, no que el auto fuera claramente peor que el año pasado

Forbes ()
Test-driving Aston Martin's $80,000 racing simulator:
Ge ()
Hamilton elege Vettel como rival favorito em sua carreira na F1 Na coletiva do GP da Emilia-Romagna, heptacampeão falou sobre respeito mútuo na relação com o piloto da Aston Martin e reconheceu Max Verstappen como um potencial grande rival no campeonato
Aston Martin ()
Everyone at Aston Martin is deeply saddened to learn of the passing of His Royal Highness The Prince Philip, Duke of Edinburgh. Our thoughts are with Her Majesty The Queen and the Royal Family at this time.