'Battle at Lake Changjin' Breaks China's All-Time Box Office Record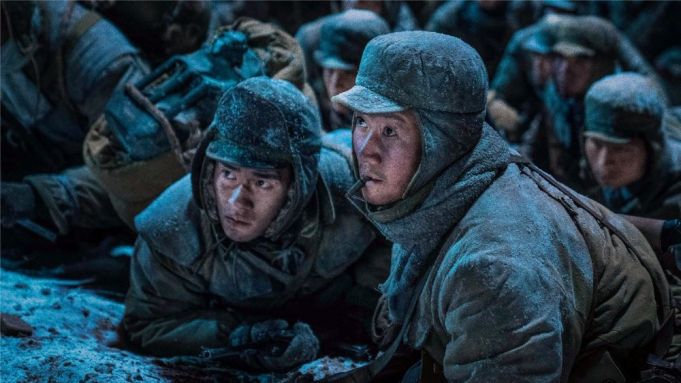 "The Battle at Lake Changjin" has become the highest grossing film of all time in China, after nearly two months of release. Co-directed by a trio of major helmers, Dante Lam, Chen Kaige and Tsui Hark, it is also the top earning film in the world this year.
The Chinese record was achieved on Wednesday evening local time when the film passed the RMB5.69 billion total achieved in 2017 by "Wolf Warrior II," another patriotic war film. By midday on Thursday "Changjin" had advanced to RMB5.70 billion or $892 million at current rates of exchange, according to data from Ent Group.
The feat was confirmed by state-controlled media which had long predicted the achievement. Chinese media also reported that Foreign Ministry spokesperson Zhao Lijian sent congratulations to Wu Jing, the actor who played leading roles in both "Wolf Warrior" and "Changjin."
The film is set during the early part of the 1950-1953 Korean War, which China refers to as the War to Resist U.S. Aggression and Aid Korea. And, while many western historians portray the war, which resulted in the division of the Korean peninsula, as a defeat for China, the film depicts the heroic resistance actions of a group of outnumbered and outgunned Chinese soldiers in a key winter campaign at Lake Changjin, or Chosin Reservoir.
The film was released on Sept. 30, in time to dominate the National Day holiday season. This is a high point in the annual cinema calendar, but in most instances is smaller than the Chinese New Year or Lunar New Year season.
"Changjin" had the advantage of potentially releasing on more screens than "Wolf Warrior II," but the disadvantage of playing during an era still affected by the pandemic. In the early part of this year, Chinese theaters had appeared to shake off such handicaps, but since June temporary capacity restrictions have been reintroduced in some provinces as new COVID-19 cases are discovered.