China thanks Taiwan president, indirectly, for concern over floods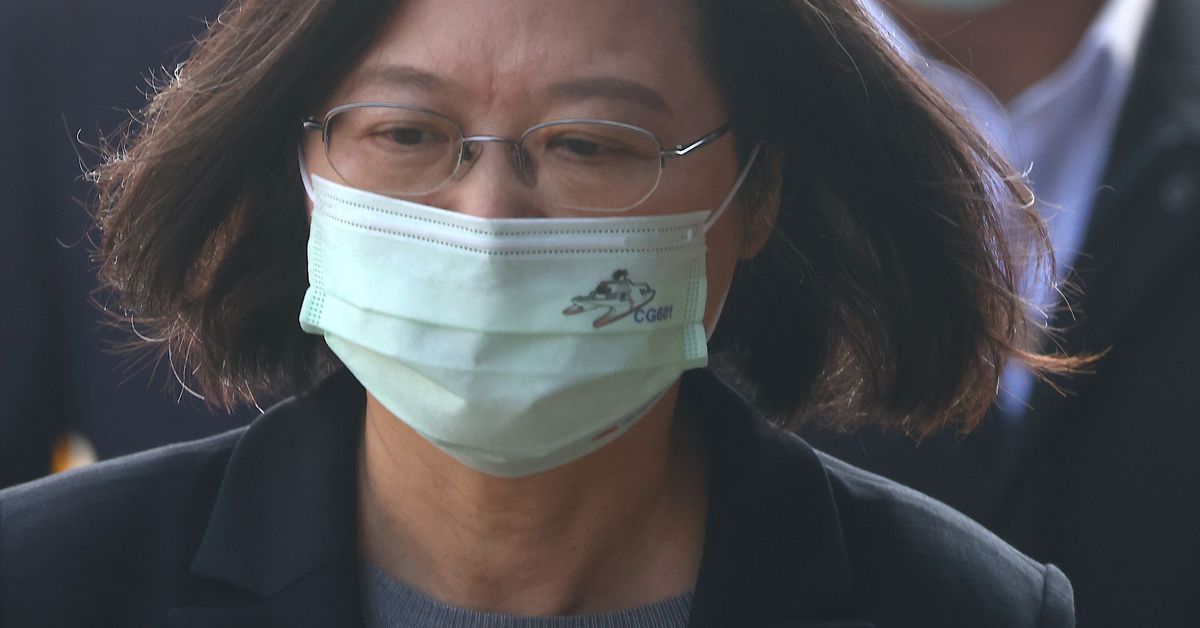 FILE PHOTO: Taiwan President Tsai Ing-wen attends the launch of the first of a new generation of coast guard patrol ships in Kaohsiung, Taiwan, December 11, 2020. REUTERS/Ann Wang
BEIJING — China's government on Thursday offered an indirect thank you to Taiwan President Tsai Ing-wen for her message of concern over devastating floods in the central Chinese province of Henan, in a rare show of goodwill between Beijing and Taipei.
Tsai on Wednesday, though her spokesman, expressed concern and sent her condolences to the victims, saying she hoped normal life could resume as soon as possible.
China generally views Tsai as a separatist bent on a formal declaration of independence for the democratically ruled island Beijing claims as Chinese territory.FEATURED STORIES NEWSINFO Indian nabbed in Rizal province for blackmailing ex-GF with sex video NEWSINFO Duterte can't evade ICC, end treaty on his own – Supreme Court NEWSINFO Lucy Torres-Gomez joins 2022 Senate race under Lacson-Sotto tandem
In a brief statement, China's Taiwan Affairs Office expressed its thanks to "relevant parties in Taiwan and people from all walks of life who have expressed their concern and condolences to the disaster-stricken area through various forms".
Johnny Chiang, the leader of Taiwan's main opposition party the Kuomintang, which traditionally favors closer ties with China, also expressed his condolences for the floods.
Taiwan has been incensed by repeated Chinese military drills near the island, while China has lambasted the United States for stepping up its support for Taiwan.
Subscribe to INQUIRER PLUS to get access to The Philippine Daily Inquirer & other 70+ titles, share up to 5 gadgets, listen to the news, download as early as 4am & share articles on social media. Call 896 6000.
We use cookies to ensure you get the best experience on our website. By continuing, you are agreeing to our use of cookies. To find out more, please click this link.
Top Tweets About The Story