China 🇨🇳 rolls out rocket for its longest crew mission yet. To send three astronauts to its new Tianhe space station core module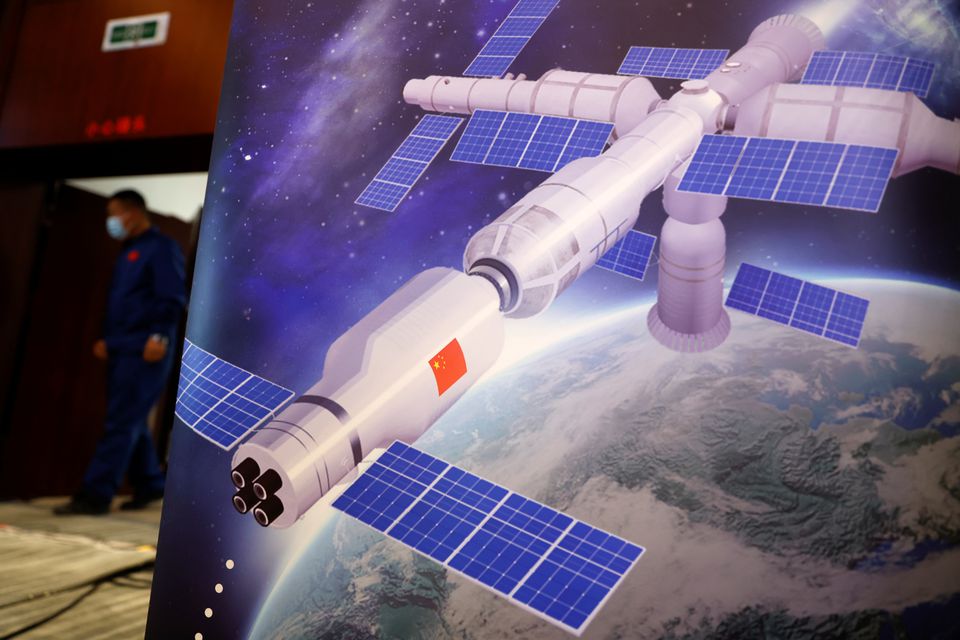 China has rolled out a rocket to the pad to send three astronauts from the desert up to its new Tianhe space station core module, although the launch date remains a mystery.
A 203-feet-high (62 meters) Long March 2F rocket was vertically transferred to the pad at Jiuquan Satellite Launch Center in the Gobi Desert early on Thursday (Oct. 7).
Atop the rocket is the Shenzhou 13 spacecraft that will carry the three astronauts into orbit. Visible at the top of the payload fairing is an escape launch system that can rapidly carry the spacecraft away from the rocket in case of an emergency early in the flight.
If correct, that would see astronauts Zhai Zhigang, Wang Yaping and Ye Guangfu fly to the Tianhe space station module, which launched in April and has so far hosted one, three-month-long crewed mission. This would be Yes first flight; Wang would become the first female astronaut to visit Tianhe.
The missions launch window has not yet been announced, however. Liftoff will coincide with a pass of Tianhe over Jiuquan, allowing Shenzhou 13 to catch up with and dock with the module hours later. Airspace closure notices may be the first clear signal as to when the mission will launch. 
Once aboard the 54-foot-long (16.6 m) Tianhe module the crew will be expected to stay for up to six months as part of the construction and verification phase of Chinas space station project. This visit would double Chinas current human spaceflight mission duration record, which was recently set by Shenzhou 12.
Tianzhou 3, a cargo spacecraft, docked with Tianhe on Sept. 20, delivering nearly 13,230 pounds (6,000 kilograms) of supplies, provisions, experiments and equipment for the Shenzhou 13 mission.
The rocket for the mission is the 13th Long March 2F. It is Chinas first to be prepared for both emergency rescue and launch. The rocket had been vertically assembled and in a state of near-readiness at Jiuquan since launch of Shenzhou 12 in June. It would have been able to launch at short notice in the case of an emergency in orbit.