China warns off new German government over Taiwan, Hong Kong and Xinjiang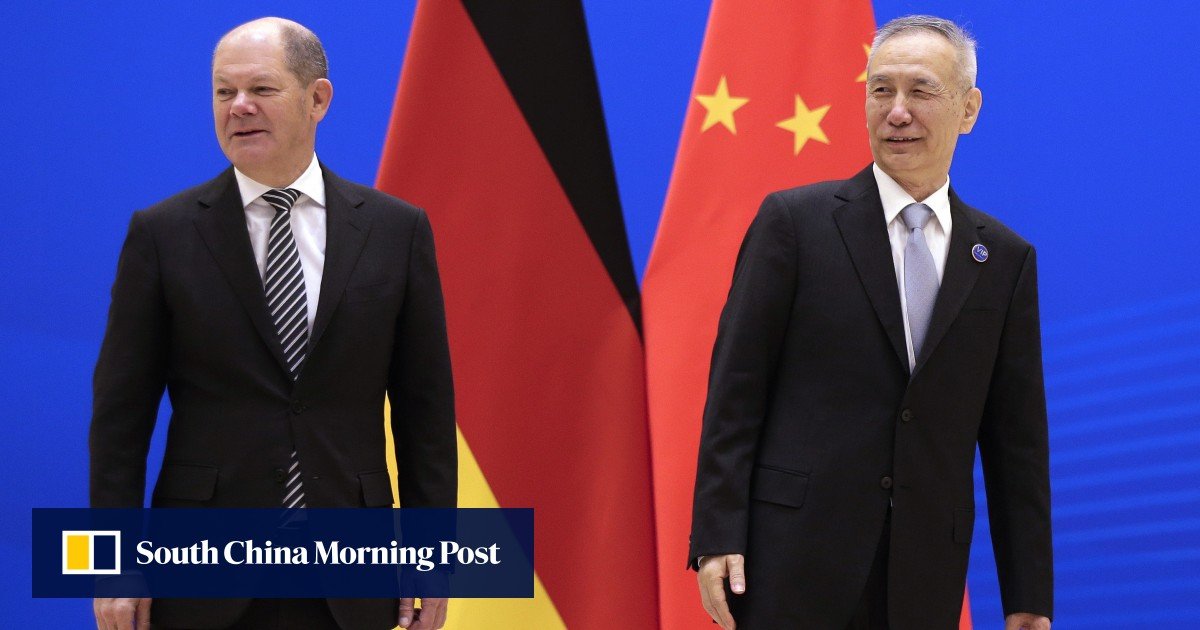 Beijing warned Germany's new coalition government not to interfere over Taiwan, Hong Kong and Xinjiang, and urged it to stick to previous friendly policies after it unveiled a tougher agenda on China.
Social Democrat Olaf Scholz on Wednesday announced a deal to form a government with the Green Party and the Free Democratic Party (FDP), succeeding Angela Merkel as chancellor.
The government is expected to be sworn in next month with key cabinet positions filled with tough-talkers on China. A 177-page coalition agreement contains more than a dozen references to China, and for the first time mentions human rights abuses in Xinjiang, the erosion of rights in Hong Kong, and the Taiwan issue.
Chinese foreign ministry spokesman Zhao Lijian on Wednesday said China attached great importance to its all-round strategic partnership with Germany, noting next year's 50th anniversary of official ties.
Zhao added that Xinjiang and Hong Kong were China's internal affairs, and said in reference to Taiwan: "All previous German governments have upheld the one-China policy, and I hope that the new German government will continue to abide by this policy."
The coalition agreement said that Germany wanted to "develop our relations with China in the dimensions of partnership, shaping competition and system rivalry", and would seek China's cooperation "on the basis of human rights" where possible.
Describing Beijing as a "systemic rival", it called for a "a comprehensive China strategy in Germany within the framework of the common EU-China policy".
It urged China to "play a responsible role for peace and stability in its neighbourhood", and said Germany was "committed to ensuring that territorial disputes in the South and East China seas are settled on the basis of international law of the sea".
"As part of the EU's one-China policy, we support the factual participation of democratic Taiwan in international organisations," the negotiated text read. "We address clearly China's human rights abuses, particularly in Xinjiang. The principle of 'one country, two systems' in Hong Kong needs to be restored."
Noah Barkin, managing editor with Rhodium Group's China practice, called the document's language on China "the strongest ever to appear in a German coalition agreement, reflecting growing concerns about the direction of China under Xi Jinping".
The mentions of issues considered to be "red lines" by the ruling Chinese Communist Party "shows a readiness to speak more openly about differences with Beijing", Barkin added.
Cui Hongjian, director of European studies at the China Institute of International Studies, a think tank affiliated with the foreign ministry, said bilateral tensions looked set to rise after the new German government takes office.