The China Initiative aims to stop economic espionage. Is targeting academics over grant fraud 'overkill'?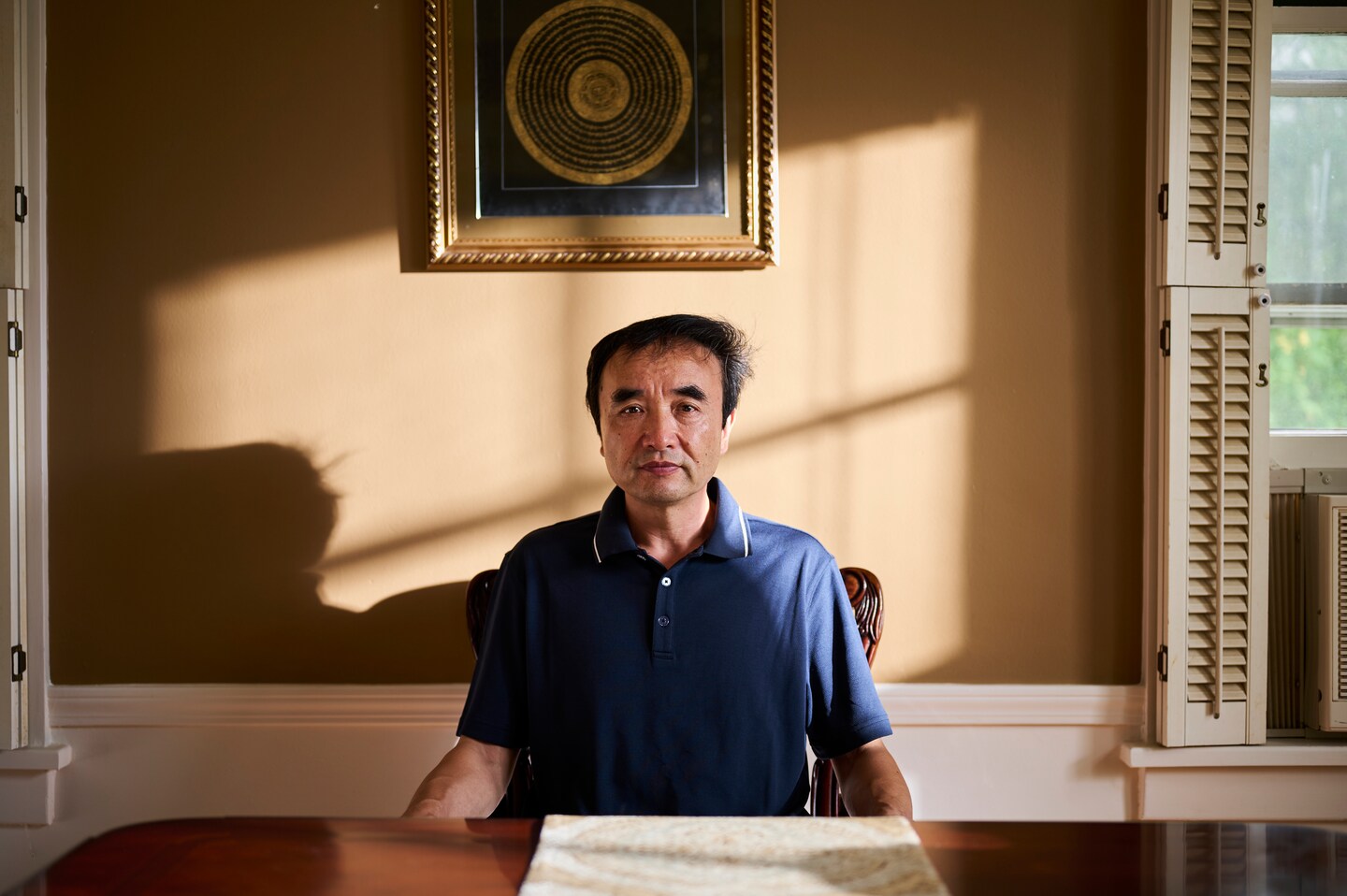 CLEVELAND — Qing Wang was born in rural China, came to the United States to study and worked his way into the elite ranks of American science, becoming a respected heart-disease researcher — and, in 2005, a citizen of his adopted country.
Within hours, Wang was in handcuffs, charged with concealing ties to the Chinese government on a federal grant application. The prestigious Cleveland Clinic, where he had worked for 21 years, fired him the same day.
To federal investigators, Wang, now 56, was an example of China's growing effort to co-opt scientists in the United States — part of a vast campaign to steal American secrets and technology. Over the past several years, the Justice Department has broadened its focus from company insiders, hackers and suspected Chinese agents to scrutinize researchers at universities and hospitals under a marquee law enforcement program called the China Initiative.
But a string of dismissed cases has amplified concerns among some lawmakers and activists about whether prosecutors have been overzealous in pursuing researchers of Chinese descent.
The issue goes beyond whether the government is bringing prosecutions it can win. Critics say the cases raise the question of whether a program designed to address a national security threat posed by the Chinese government has strayed, targeting researchers on lesser allegations of fraud without compelling evidence that they pose a danger to the United States.
In July, federal prosecutors dropped all charges against Wang, who was accused of hiding ties to a Chinese university while securing millions of dollars in U.S. research grants. Last September, a court dismissed a case against a visiting Chinese researcher at the University of Virginia, who turned out to have authorized access to the proprietary software code he was accused of stealing.
And last Thursday, 12 weeks after a jury deadlocked on whether a Chinese Canadian researcher at the University of Tennessee had defrauded NASA, a federal judge acquitted the scientist on all counts.
The Justice Department separately dropped five other cases in a single day this summer, each involving Chinese nationals doing research in the United States and accused of falsely denying links to the Chinese military on visa applications. Officials said the dismissals were not for lack of evidence, but defense lawyers said the government overreached.
In many of the cases, the Justice Department is "using language akin to spycraft, but that's not substantiated by the charges they are bringing," said George P. Varghese, a former federal prosecutor in Boston who is a partner at WilmerHale advising universities on China-related cases.
"It's the Al Capone analogy: 'We got you on taxes, but we know you're a bootlegger,' " Varghese said. Having a mistrial and six cases dismissed within several weeks "is extraordinary," he added. "It really undermines the credibility of the initiative."
For the 20 or so academics prosecuted in the past three years and linked to the China Initiative, most charges related to lack of candor — making false statements or failing to disclose ties to Chinese institutions — rather than intent to spy. All but a few of the researchers are of Chinese descent.
Their defenders include prominent scientists who have written open letters in support of professors at Harvard University and the Massachusetts Institute of Technology charged in cases that involved federal grants and alleged foreign financial conflicts of interest. MIT is paying for the legal defense of Gang Chen, a Chinese American researcher accused of concealing the foreign source of his funding, and the university publicly declared that it, not Chen, had accepted the funds from a Chinese university. This month, nearly 200 Stanford University academics signed an open letter expressing concerns that the initiative disproportionately targets researchers of Chinese origin and urging the program be terminated. Former Justice Department officials say losing the trust of the universities where researchers are based risks undermining the initiative's success.
Critics of the prosecutions say they have chilled scientific research and fueled the perception that Chinese American scientists are disloyal to the United States at a time of rising anti-Asian sentiment. Congressional Democrats want Attorney General Merrick Garland to investigate the initiative for racial profiling.
Top Tweets About The Story