2023 Oscar nominees five biggest snubs, from Tom Cruise and women directors to Danielle Deadwyler and Viola Davis.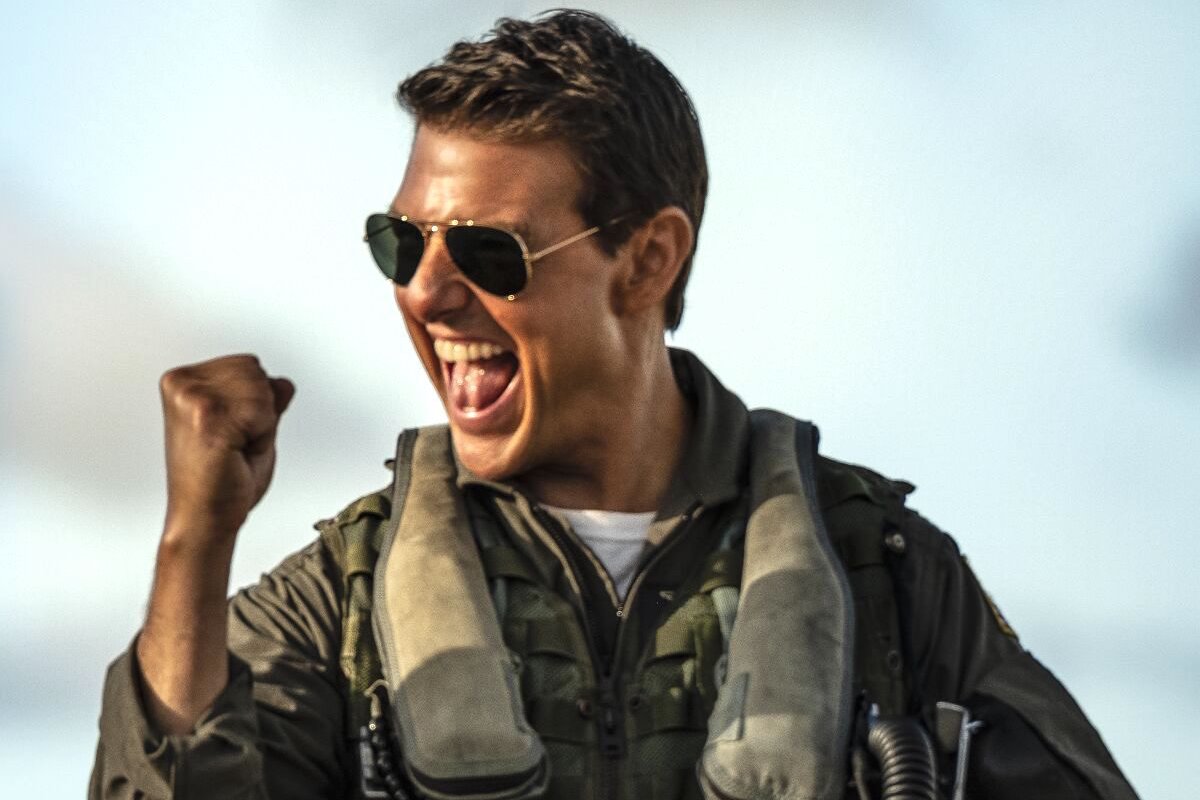 In the all-too-early hours of Jan. 24, the nominations for the 95th annual Academy Awards were announced. Actors Riz Ahmed (Sound of Metal) and Allison Williams (Get Out) did the honors. Sadly, they were not joined in the festivities by Williams' deadly-singing-robot co-star M3GAN, though she was surely there in spirit.
With a quartet of blockbuster films in contention — Top Gun: Maverick, Avatar: The Way of Water, Black Panther: Wakanda Forever, as well as Elvis — this year's Oscars had a golden opportunity to expand its global audience beyond record-low viewership of 10.5 million in 2021. So, did the Academy take advantage? Or did it pull a 2009, where it failed to nominate The Dark Knight and Wall-E for Best Picture, leading to rules changes and much hand-wringing?
Directors Daniel Kwan and Daniel Scheinert's fiercely original left-field hit, Everything Everywhere All at Once, leading all films with 11 Oscar nominations, including Best Picture and Best Actress for Michelle Yeoh, who made history as the first openly Asian nominee in the category (Merle Oberon was nominated in 1936 for The Dark Angel, but hid her Asian ancestry). Netflix's German-language war drama All Quiet on the Western Front, meanwhile, surprises with nine Oscar nods, one of which is Best Picture. The Academy sure loves war movies, don't they? Among the other delightful surprises are Angela Bassett receiving a well-deserved Best Supporting Actress nod for her turn in Black Panther: Wakanda Forever, Brian Tyree Henry earning his first Oscar nod, in Best Supporting Actor, for the little-promoted Causeway, and Paul Mescal getting his first Oscar nomination, in Best Actor, as a tortured young father in Aftersun.
Unlike in year's past, the Academy did a fine job of nominating a diverse array of performers in most of the categories, though failed to nominate two leading Black contenders, Danielle Deadwyler (Till) and Viola Davis (The Woman King), in Best Actress, and did not honor a single woman in Best Director. Editor's picks The 200 Greatest Singers of All Time The 500 Greatest Songs of All Time The 100 Greatest TV Shows of All Time The 100 Best Albums of 2022
While Top Gun: Maverick received six Oscar nominations, including Best Picture and a surprise Best Adapted Screenplay nod, the man who makes the whole thing run smoothly failed to secure an Oscar nomination for Best Actor. Cruise is not only the biggest movie star in the world, and maybe even the last true one, but also has a history of being screwed-over by the Academy. He's never won an Oscar for acting, despite deserving wins for Jerry Maguire and Magnolia, and hasn't been nominated for an Oscar in more than two decades. He has only three acting nods in his entire career (the two aforementioned films, plus Born on the Fourth of July). Have Cruise's Scientology shenanigans run him afoul of the Academy? They certainly haven't helped.
This year's Oscars has the unfortunate distinction of honoring zero Black actors in the Best Actress and Best Actor categories, despite a number of deserving performances. The omissions are most evident in Best Actress, where a pair of powerhouse turns were expected to earn recognition: Danielle Deadwyler's as Mamie Till, the mother of slain 14-year-old Emmett Till, in Till, and Viola Davis' transformation into warrior General Nanisca, of the Agojie, in The Woman King. Both Deadwyler and Davis were active during the campaigning period, but neither got the nod. Deadwyler's snub is perhaps the most shocking, given the gravity of the role and how she rose to the occasion.
Yes, another year has gone by where no women are nominated for Best Director. I was hoping that Charlotte Wells would be recognized for her artfully restrained helming of Aftersun, a personal and heartbreaking tale of an anguished young father (Mescal) and his 11-year-old daughter (Frankie Corio) spending one last summer vacation together in Turkey, but it was not to be. Instead, Ruben Östlund received a nod for Triangle of Sadness, in this writer's opinion one of the more ostentatious, narratively trite films of the past year. Maybe Greta Gerwig will help right these wrongs with this summer's Barbie. Related Oscars 2023 Nominations: Brendan Fraser, 'Elvis,' and 'Everything Everywhere All at Once Earn Top Nods 'Fair Play': Sundance's Dirty, Sexy $20 Million Hit That Seduced Netflix 'Cobra Kai' to Close the Dojo After Sixth and Final Season
Speaking of Triangle of Sadness, the film does have one saving grace: Dolly de Leon, who received BAFTA and Golden Globe nods for her inspired turn as Abigail, a cleaner who becomes a tribal leader of sorts once a luxury yacht filled with some of the worst one-percenters you've ever laid eyes on capsizes, and the survivors find themselves deserted on a remote island. Thanks to her sharp survival skills, de Leon turns the tables on these pampered wimps, living in her own private abode inside the lifeboat and coaxing sex from Carl (Harris Dickinson), an insecure male model, in exchange for special privileges. It would have been lovely to see de Leon, a veteran Filipina actress of stage and screen, be recognized by the Academy for her tremendous effort. Trending Oscars 2023 Nominations: Brendan Fraser, 'Elvis,' and 'Everything Everywhere All at Once Earn Top Nods Panic! at the Disco Break Up: 'Sometimes a Journey Must End' Some Disney Adults Can't Let Racist Splash Mountain Go Porn Scammers Push Fake Links About Cheating Tennessee Cop