AEW Dynamite recap & reactions (Nov. 24, 2021): Less famous Miz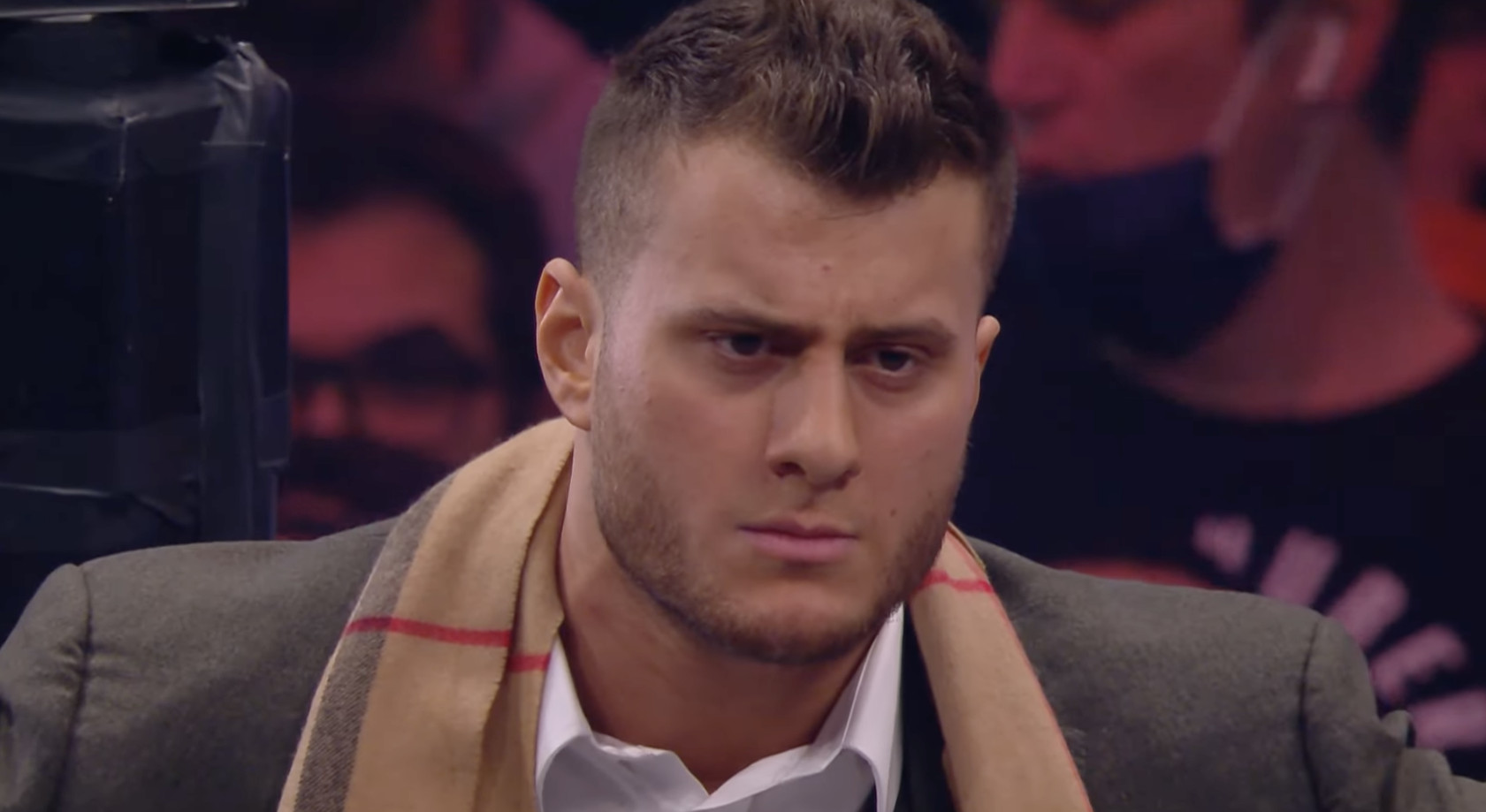 AEW Dynamite (Nov. 24, 2021) emanated from the Wintrust Arena in Chicago, IL. The show featured CM Punk and MJF in a verbal showdown, Bryan Danielson and Hangman Page increasing anticipation for their physical showdown, as well as Thunder Rosa and Jamie Hayter in a supreme slobberknocker.
If you would have told me that CM Punk would open the show for a match against QT Marshall lasting the first 40 minutes of the program, I would have wondered what's the catch. The catch was MJF arriving to act like a less famous Miz.
Punk entered toward the ring for a thunderous hometown pop, then MJF arrived to interrupt the proceedings, just like Punk interrupted him last week. MJF led with insults about Punk looking like a meth addict despite being straight edge and an unflattering reference to Punk's MMA career. He was annoyed at not being name-dropped by Punk in interviews about talent he'd like to wrestle. MJF wasn't concerned about Punk's pipe bomb skills, because he drops nukes.
Punk was disappointed in MJF reaching for low-hanging fruit in his critiques. The reason Punk never mentioned MJF is because he didn't want to feed that ego. Punk heated up by comparing MJF to a less famous Miz. MJF returned volley by pointing out Punk was always second best behind John Cena and HHH. MJF didn't name them outright, but the hints were obvious. And in AEW, Punk will always be second best behind MJF. Punk may claim to be best in the world, however, MJF is better and he knows it.
Punk took it in stride to compare familiar opponents. He didn't need to cheat to beat Darby Allin. Punk scored a killshot by saying MJF doesn't even realize he's been replaced by Britt Baker as one of AEW four pillars. Tension escalated into the removal of clothing to engage in fisticuffs, except MJF rolled out of the ring with a smile on his face as the crowd booed.
The feud between Punk and MJF has lasted two weeks thus far. Last week was silence speaking volumes. This week was so much talking that it may have been longer than any match on the show. Talk about opposite sides of the spectrum. Both approaches worked amazingly well. I'm not one for super long promo sessions, but this kept my attention throughout.
It is a tough round to call for a winner on this evening. The level of insults became sharper with each pass of the mic. I love how MJF's catchphrase actually flowed within the context of the conversation instead of an extra add-on. In the end, I think I'd give the edge to Punk for the four pillars line. Who do you score as the winner in that the war of words?
After all that, Punk still had a match to get to. QT was more competitive than I anticipated. After eating five body slams, he rallied for a Liger bomb for near victory. Punk turned the tide with a head kick. He popped off a flurry of maneuvers to close with a flying elbow drop and GTS.
In the world title scene, Bryan Danielson continued his quick and effective escalation to public enemy #1 as he gears up for Hangman Page. Danielson mowed through another member of the Dark Order in Colt Cabana. The Chicago babyface met his demise when Danielson ducked a clothesline for a takedown to kick his head in. Danielson then transitioned to flex his biceps before securing the LeBell Lock.
Head kicked in ✅The American Dragon @bryandanielson beats @ColtCabana - Watch #AEWDynamite LIVE everywhere on @tntdrama NOW! pic.twitter.com/AzaqSP4riW