Angelina Jolie Spends More Time With Ex Johnny Lee Miller Over Dinner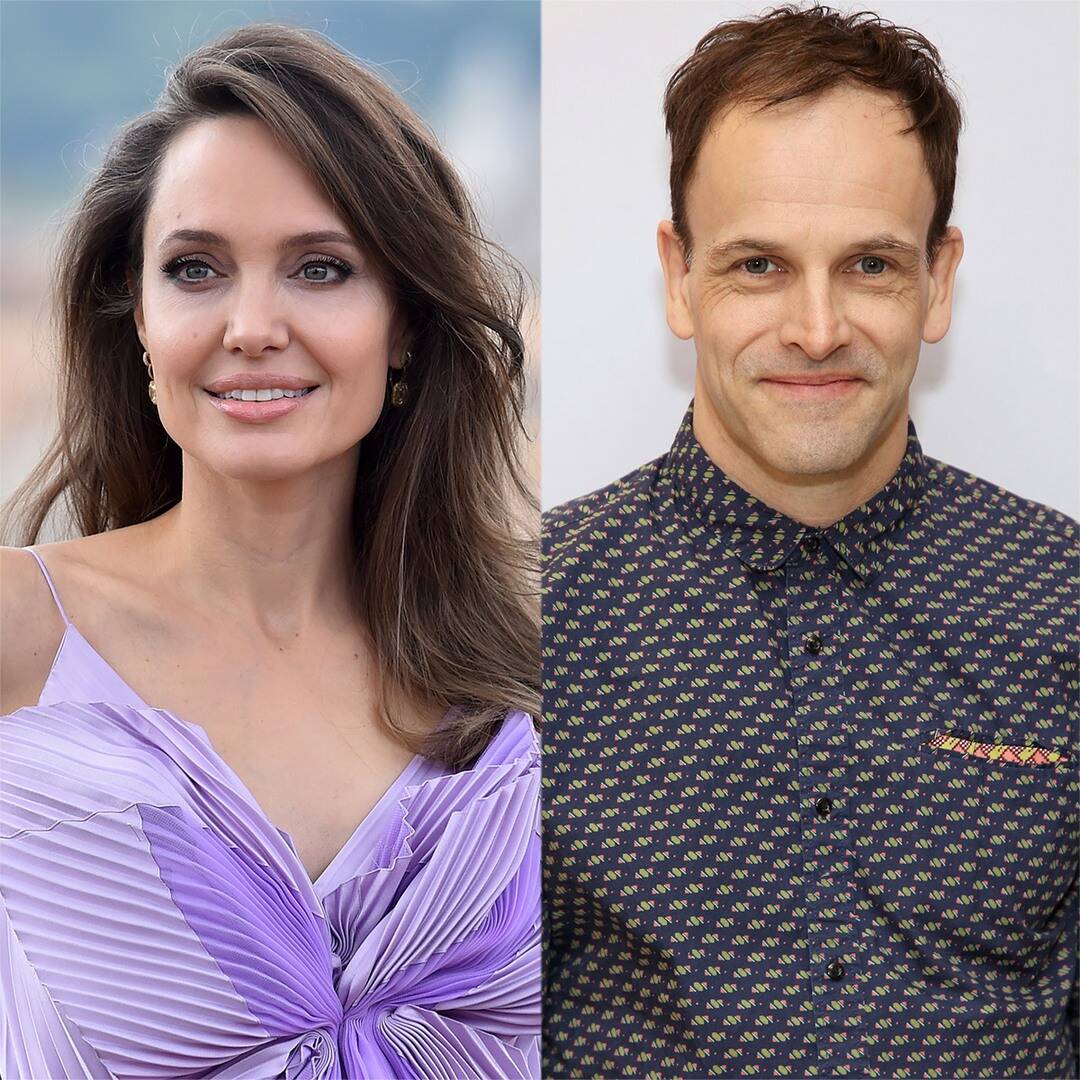 Its been more than two decades since the Hackers co-stars divorced, but based on a recent visit to a Beverly Hills restaurant together, their bond is as strong as ever.
Paparazzi spotted the actress, who was wearing an all-black ensemble, getting into the passenger seat of Jonnys car on Monday, Oct. 11. The duo kept their masks on as Jonny pulled away from the restaurant.
The Maleficent actress visited with Jonny at his Brooklyn apartment in June. At the time, E! News reported that Angelina was accompanied by 12-year-old Knox, who is friends with Jonnys son, Buster. The insider said that Angelina and Jonny have been good friends for years.
Though neither Angelina nor Jonny has addressed their recent gatherings, the exes have previously said that they remained on good terms following their divorce in 1999. 
"Thats where I met Jonny, who is still a great friend," Angelina shared. "So I think of him when I think of that. Although, Im sure the movie looks so ancient now, but we had a lot of fun making that."
Following their split in 1999, Angelina went on to marry Billy Bob Thornton and Brad Pitt, while Jonny was married to Michele Hicks. Theyre both divorced from their respective partners and are currently single.
Angelina has seemingly remained single since her divorce from Brad, telling British Vogue in February that she has "been focusing on healing our family." Now that her six children are older though, she said, "[Happiness is] slowly coming back, like the ice melting and the blood returning to my body."
And in a separate interview with E! News Daily Pop, Angelina explained that shes less concerned about her children now that theyve matured. "Were such a team so I am very, very lucky," she shared. "Im always the one who worries but I dont worry about them. Theyre cool people."
Top Tweets About The Story