Bill Gates daughter Jennifer Gates expecting first child with her husband Nayel Nassar
.@BillGates' daughter Jennifer expecting first child with husband | TheCable Lifestyle.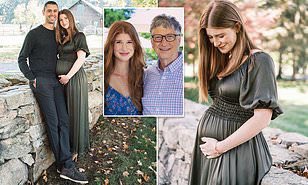 "Nayel Nassar, you are one of a kind. Absolutely swept me off my feet this past weekend, surprising me in the most meaningful location over one of our many shared passions," she had said.