BTS Is First Act to Top Hot 100 & Songs of the Summer Charts With Different Songs at Same Time Since Katy Perry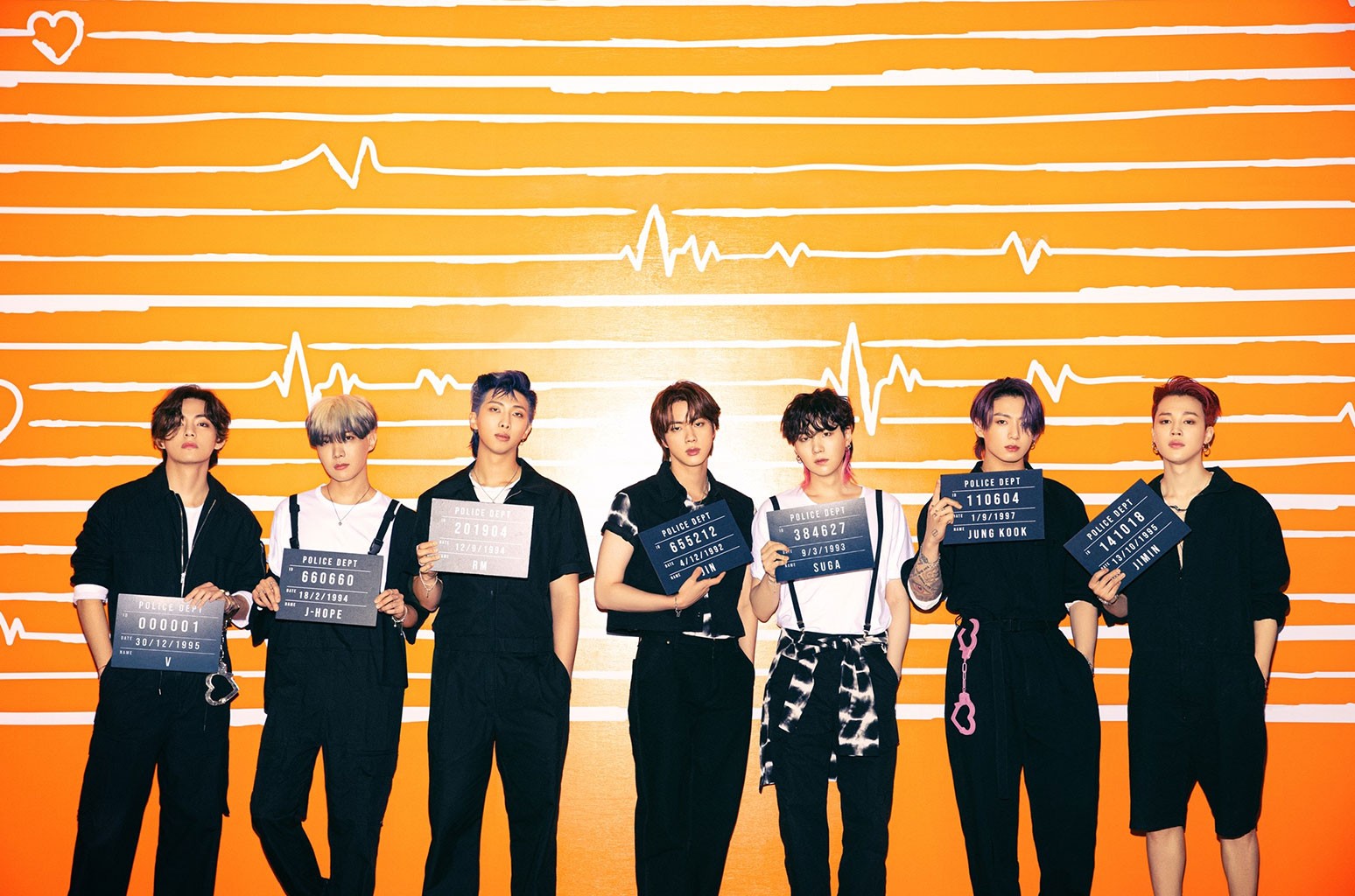 As BTS new single "Permission to Dance" soars in at No. 1 on the Billboard Hot 100, the South Korean superstars previous release "Butter" holds atop Billboards Songs of the Summer chart (dated July 24).
Such a double coronation is rare: No act had led the Hot 100 and Songs of the Summer surveys with different songs simultaneously in nearly 11 years. On the last Songs of the Summer chart of 2010 (dated that Sept. 18), Katy Perrys "California Gurls," featuring Snoop Dogg, secured the crown as that summers top song as follow-up single "Teenage Dream," the title track from her historic 2010 album, took over at No. 1 on the Hot 100.
The 20-position Songs of the Summer running tally tracks the most popular titles based on cumulative performance on the weekly streaming-, airplay- and sales-based Hot 100 from Memorial Day through Labor Day (this year encompassing charts dated June 12 through Sept. 11). At the end of the season, the top song of the summer will be revealed.
"Butter" holds the top spot on the latest Songs of the Summer chart over a static top five. Olivia Rodrigos "Good 4 U"; Dua Lipas "Levitating," featuring DaBaby; Doja Cats "Kiss Me More," featuring SZA; and Justin Biebers "Peaches," featuring Daniel Caesar and Giveon, keep at Nos. 2, 3, 4 and 5, respectively.
Check out the top 10 summer songs every year throughout the Hot 100s history (from the charts start in 1958) and the latest Songs of the Summer chart in its entirety.
Plus, after launching July 16, SiriusXMs limited engagement channel Billboard Top 500 Summer Hits is running through July 30 on channel 104 and the SiriusXM app, counting down the top 500 songs based on Hot 100 data from 1958 through 2020. The countdown will also be available on-demand in the SiriusXM app from July 30 to Aug. 13, with the full chart to post on Billboard.com Aug. 16.
Top Tweets About The Story