After serving 16 years in prison, the man accused of raping The Lovely Bones author Alice Sebold got the conviction vacated among other count. Read what happen: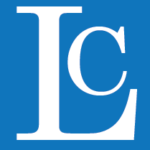 Convicted in 1982, Broadwater spent more than 16 years in prison. He was denied parole at least five times because he wouldn't admit to a crime he didn't commit, according to his attorneys. And he passed two lie detector tests.
Broadwater, 61, tried five times to get the conviction overturned. And even after he was released, he didn't give up. But it didn't happen — until Monday, when New York State Supreme Court Justice Gordon Cuffy vacated the rape conviction and other counts related to it.
Sebold described the rape, which happened when she was a freshman at Syracuse University in 1981, in painstaking detail in her memoir. It was published in 1999, the year after Broadwater's release from prison.
Almost five months after she was raped, Sebold saw Broadwater on the street in Syracuse. He reminded her of the rapist, and she reported the encounter to police, according to Broadwater's attorneys' affirmation. But later, she failed to identify Broadwater in a police lineup.
Broadwater was convicted on two pieces of evidence — Sebold's account — a cross-racial identification, since the author is White and Broadwater is Black — and the analysis of a piece of hair that was later determined to be faulty, his attorneys wrote.
"Research has found that the risk of eyewitness misidentification is significantly increased when the witness and the subject are of different races," the affirmation stated.
As to the hair analysis, in 2015, "the FBI testified that microscopic hair analysis contained errors in at least 90 percent of the cases the agency reviewed," according to the attorneys' news release.
In "Lucky," Sebold wrote that "a detective and a prosecutor told her after the lineup that she picked out the wrong man and how the prosecutor deliberately coached her into rehabilitating her misidentification," according to the affirmation.
The unreliability of the hair analysis and the conversation between the prosecutor and Sebold after the lineup would probably have led to a different verdict if it had been presented at trial, the attorneys said.