Horoscope for the week of March 19-March 25, 2023, for all zodiac signs! ✅ #ChhaviTarot #tarot #capricorn #virgo #aries #leo #scorpio #pisces #libra #cancer #taurus #aquarius #gemini #sagittarius #tarotcards #tarotreading #tarotreader.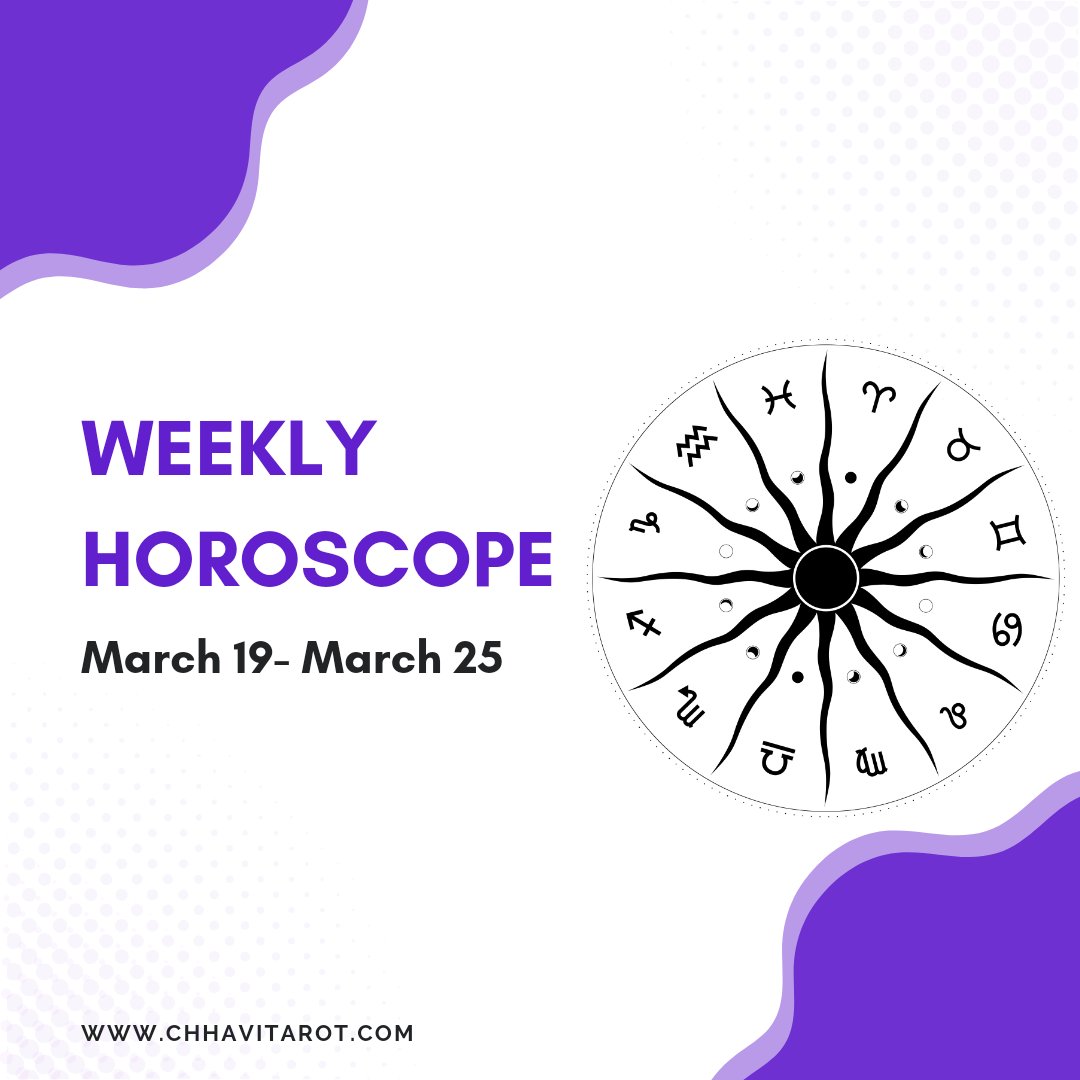 Here is the weekly horoscope for your zodiac sign. Read on to find the insights and guidance to make the most of your opportunities and face the challenges this week.
You have been working hard; it is time to relax and enjoy yourself. You will have a good time with your partner and enjoy what life has to offer. Maintain an optimistic attitude and be generous and supportive towards your partner. You will be successful in professional undertakings, projects and ventures. You will have the edge over your co-workers and colleagues. You may receive profit from past investments.
You have a positive outlook on love, and your relationships should go smoothly. The only thing to keep in mind is to keep your expectations realistic. Singles, this is a great time to take a chance and express your feelings to someone special. Your career will progress, and you will be passionate about your work. Use your unique skills and talents to make a name for yourself. Your hard work and dedication will be rewarded.
You will be presented with exciting opportunities to make a difference in your professional life. You may need to make a tough decision to move ahead. You could also benefit from taking a risk; use your analytical skills to make decisions. Be open to having difficult conversations with your partner, and be direct and honest about your needs. Take the initiative and make decisions that will help strengthen your bond with your partner.
There will be love and harmony in your life. This week brings strong feelings of love and the potential for a long-term commitment. You can share your feelings and create a strong bond with your partner. The work environment will improve; there will be support and compassion. Focus on your current job or career and make the most out of it. Collaborate with like-minded professionals to achieve a goal.
Leo loves to shower their loved ones with attention and gifts, so this week is about your generosity and abundance. With your charm and charisma, you will make new connections and build strong bonds. However, you may need to take a break from your career and take time for yourself. You may need to make some decisions that will help you to move forward in your career, such as taking a class, networking, or updating your resume.
You will be able to approach matters of the heart maturely and responsibly. Look for ways to lighten the mood with your partner and explore new activities together. You will likely attract admirers with your outgoing attitude and grace if single. At work, re-evaluate your current job situation. You may feel stuck in a situation, and its time to change. Consider taking a sabbatical or taking a course in something new and exciting.