Jeremy Renner was crushed by a plow because he attempted to protect his nephew from getting hurt. He plays a superhero in the movies, but on that day, he played one in real life..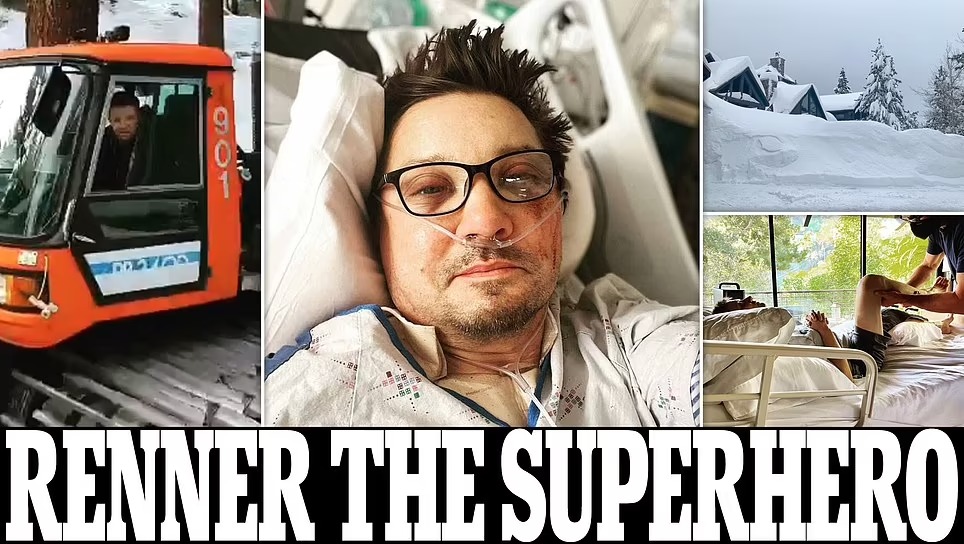 The superstar actor suffered serious injuries to his chest and face and broke more than 30 bones after his plow rolled up on him in early January. He was immediately airlifted to Nevada hospital where he received intense medical attention.
The Pistenbully snow groomer began sliding causing Renner to exit the vehicle without setting the emergency brake. Although the Pistenbully had some mechanical issues, it is believed based on our mechanical inspection that the parking brake would keep the Pistenbully from moving forward. When Renner attempted to stop or divert the Pistenbully to avoid injury to (his nephew), he was pulled under the vehicle by the track and run over.
Renner has been chronicling his recovery on his social media. While he's certainly trending up, it's clear that he's not remotely close to being back to 100%.
"Much love and appreciation to you all. These 30 plus broken bones will mend, grow stronger, just like the love and bond with family and friends deepens . Love and blessings to you all," Renner recently announced on Instagram.