Actor Sam Neill, known for his roles in the Jurassic Park films and Peaky Blinders, is being treated for stage 3 blood cancer..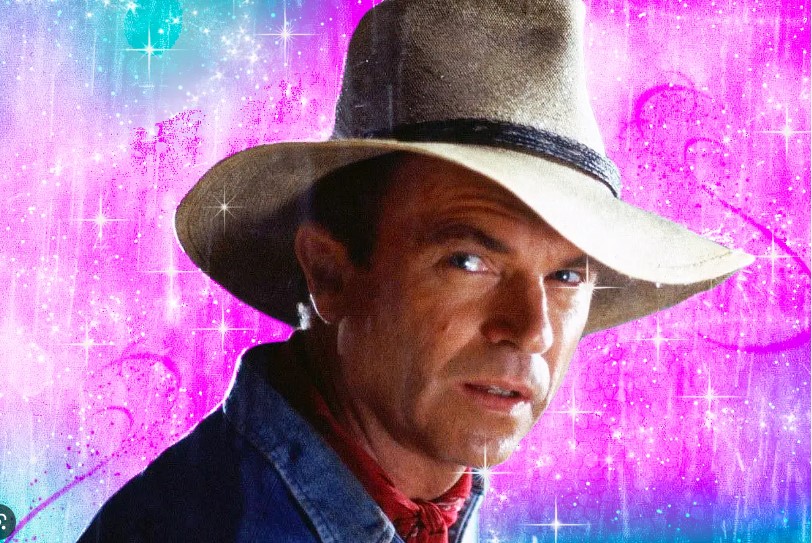 In an interview about his upcoming memoir "Did I Ever Tell You This?" published Friday by The Guardian, Neill opened up about his diagnosis last year, saying he is cancer free, but will continue to receive chemotherapy.
"Those dark moments throw the light into sharp relief, you know, and have made me grateful for every day and immensely grateful for all my friends," he said. "Just pleased to be alive."
According to the Lymphoma Research Foundation, angioimmunoblastic T-cell lymphoma is "a rare, often but not always, aggressive (fast-growing) form of peripheral T-cell lymphoma."
AITL is "one of the more common subtypes of T-cell lymphomas," according to the Lymphoma Research Foundation, and elderly patients are "more likely to be diagnosed" with it.
Symptoms of AITL include "high fever, night sweats, skin rash, and autoimmune disorders such as autoimmune hemolytic anemia (AIHA) and immune thrombocytopenia (ITP)," according to the foundation.
Treatment for AITL includes chemotherapy, "Hematologic Transplant and/or Endocrine Procedures," or hormone therapy, according to the National Cancer Institute.
According to The Guardian, Neill said he first experienced swollen glands during publicity for "Jurassic World Dominion" in March 2022 and was diagnosed with AITL not long after. The actor "received chemotherapy, but when that started to fail, he embarked on a new chemotherapy drug which he will continue to receive monthly for the rest of his life, although he is now cancer-free," the outlet reported.
"I would go to bed thinking, Ill write about that tomorrow … that will entertain me," he said. "And so it was a lifesaver really, because I couldnt have gone through that with nothing to do, you know."
Neill, who is from New Zealand, first got his start in acting in New Zealand television. He appeared in several TV movies and projects. His breakthrough performance was in the 1977 film "Sleeping Dogs," which was screened abroad.