In his new memoir, The Best Strangers in the World, NPR co-host Ari Shapiro of All Things Considered explains how storytelling plays out in his roles as journalist and singer..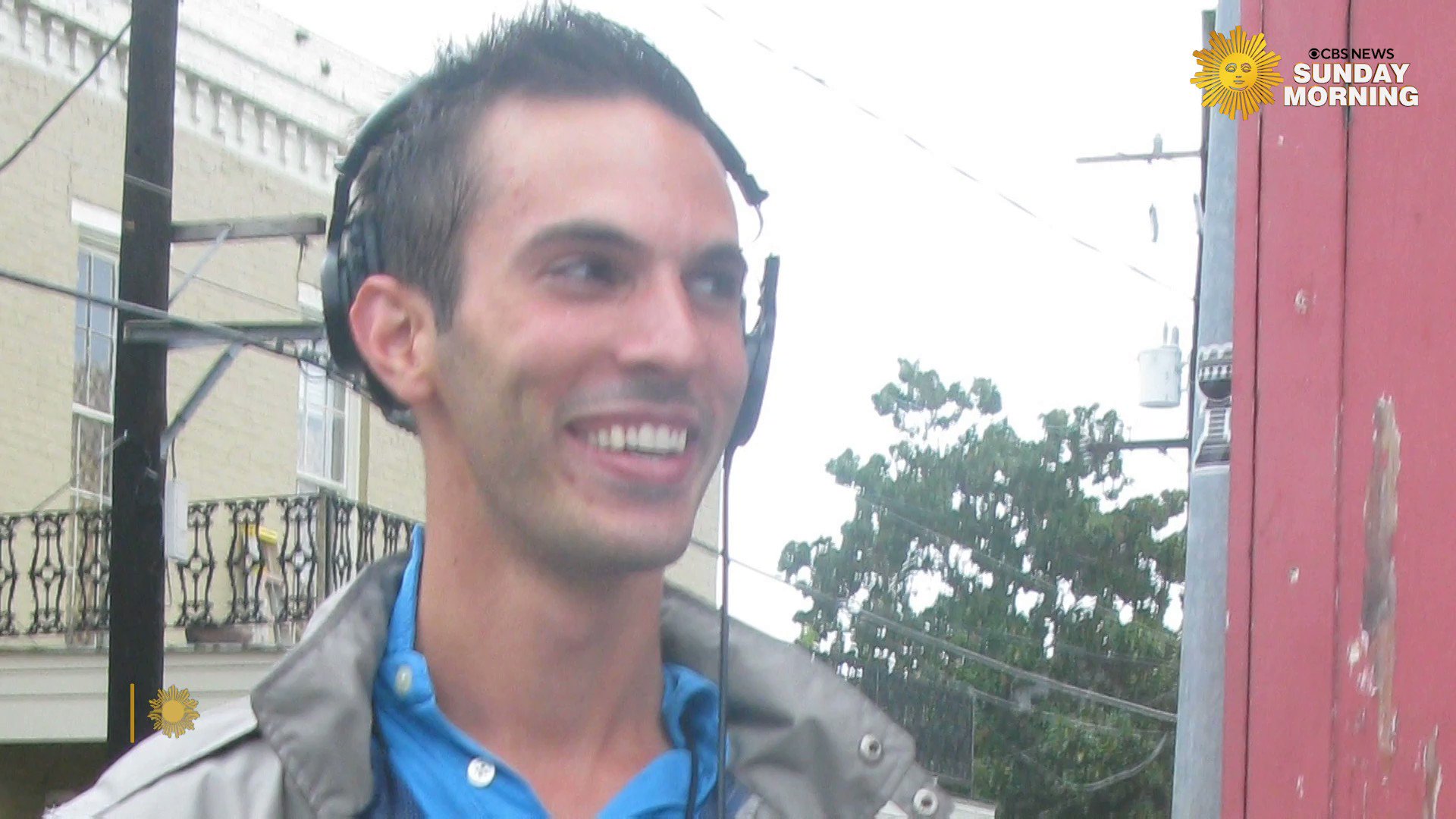 As a co-host of National Public Radios flagship evening broadcast, "All Things Considered," 44-year-old Ari Shapiro is one of the networks highest-profile correspondents.
When asked what he thinks makes a great story, he replied, "When Im looking for a great story, I want a point of connection, I want high stakes, and I want a reason somebody should care."
He helps shape coverage, interviews newsmakers, and he continues to report from the field. Yet, back when he was a Yale undergraduate, he was rejected for an NPR internship. "And I will remind any NPR bosses, anytime, that I was rejected for an NPR internship!" he laughed.
But Nina Totenberg, NPRs legendary legal affairs correspondent, chooses her own interns, and she gave Shapiro a shot. She told Braver, "He was always willing. Did I have somebody who could go out to the courthouse with a tape recorder and stand there in the pouring rain? Ari Shapiro was there."
After interning, Shapiro was able to get some behind-the-scenes gigs at NPR. But on his off-time, he started reporting his own stories. "I decided to treat NPR as a free graduate school," he said. "And so, I borrowed some equipment, and I asked people if they would teach me how to use it."
Nosy, and as he relates in his new memoir, "The Best Strangers in the World," used to feeling like a bit of an outsider, starting with growing up as one of the few Jews in Fargo, North Dakota, where his parents were professors.
"My older brother and I, we would go from classroom to classroom carrying a menorah and a dreidel, and we would talk to these children descended from Scandinavian immigrants about what Hanukkah is and what Judaism is," Shapiro said.
When he was eight, his family moved to Portland, Oregon, where he gradually came to another realization: coming into the knowledge that he was gay, and feeling pretty comfortable about that from the get-go. "I remember really vividly thinking, the sooner I get this over with, the sooner itll be a non-issue," Shapiro said. "So, I told my parents, and they took it very well. They said they still loved me. It was a process, but it was a process that we went through together."
And he says that feeling a little like an outsider sharpened his reporting, whether covering the Justice Department or the White House, or spending two years as a London-based foreign correspondent.
Shapiro is married to Mike Gottlieb, his college sweetheart. But he said that when they first decided to wed, he thought he needed to ask permission from NPR. "Yeah, 2004 was not that long ago," he said, "but in politics, in same-sex marriage, in gay rights, it feels like a lifetime."