Too Hot To Handle. Bachelorette. Love Island. Fboy Island. Sexy Beasts. What a time to be alive for dating reality tv show fans. And I am here FOR ALL OF IT.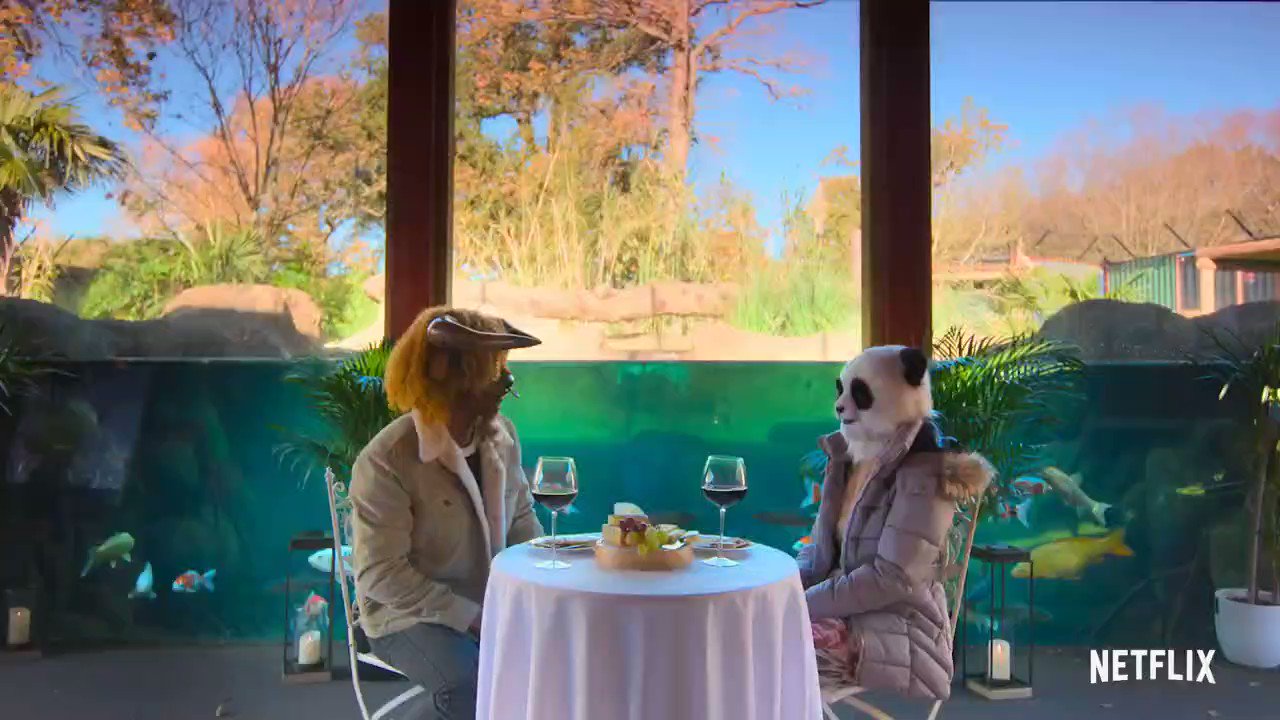 You hear it all of the time: those who appear on reality television are referred to as characters, even though they are real people. It may be because they come across as over-the-top or it may simply be because they appear on screen alongside scripted comedies and dramas, and viewers like a shorthand. But for a new wave of reality dating series, a contestant's inner character is more important than looks alone.
From Netflix's "Love Is Blind" and ABC's "Celebrity Dating Game," where relationships are formed by two parties talking to each other through a wall, to Netflix's "Sexy Beasts," in which elaborate prosthetic masks are worn on dates, creating a connection is all about vibing with someone's personality, not catching their eye from across the room because one finds them physically attractive. Even HBO Max's "FBoy Island," which does allow everyone to size each other up physically, relies on digging deeper than the surface to weed out (or inspire a transformation in) the self-described "fuck boys" and prove that nice guys don't have to finish last.
"Personality is longevity in a relationship. Over time, that's what's going to keep you going," says Simon Welton, executive producer, "Sexy Beasts." "The shows that do go on looks are great and absolutely have their place, but personality is a fun area to explore because when two people click, that's a magical thing."
Both "Celebrity Dating Game" and "Sexy Beasts" are based on previous formats; the former, which debuted last month, is an update of Chuck Barris' 1960s-'70s ABC game show, and the latter, which drops July 21, brings the 2014 U.K. series to a global audience. Their launches, along with the July 28 bow of "Love Is Blind: After the Altar" — the three-part follow-up to last year's Season 1 of "Love Is Blind" — and the new "FBoy Island" (July 29) speak to the real-world changes that have come to the dating world.
"The technology in people's lives is supposed to bring us together," says Chris Coelen, executive producer, "Love Is Blind." "But regardless of if you're single or not, I think a lot of people would agree that we've lost a little bit of our ability to have a conversation in quite the same way that we used to."
Produced well ahead of the pandemic, the first season of "Love Is Blind" created connections (resulting in — spoiler alert — two actual marriages) via day-long conversation sessions between cast members. Coelen recalls that some of the pod "dates" would be 18 or 20 hours long, which meant they had "really intense conversation about really intense things." Doing that for 10 days allowed many of them to "come out of it feeling like they know this person better than anyone they've ever met and discover things about themselves that they never explored."
Top Tweets About The Story