Snake learns about the existence of the Joes and Cobra in this action-packed exclusive clip from Snake Eyes: Joe Origins: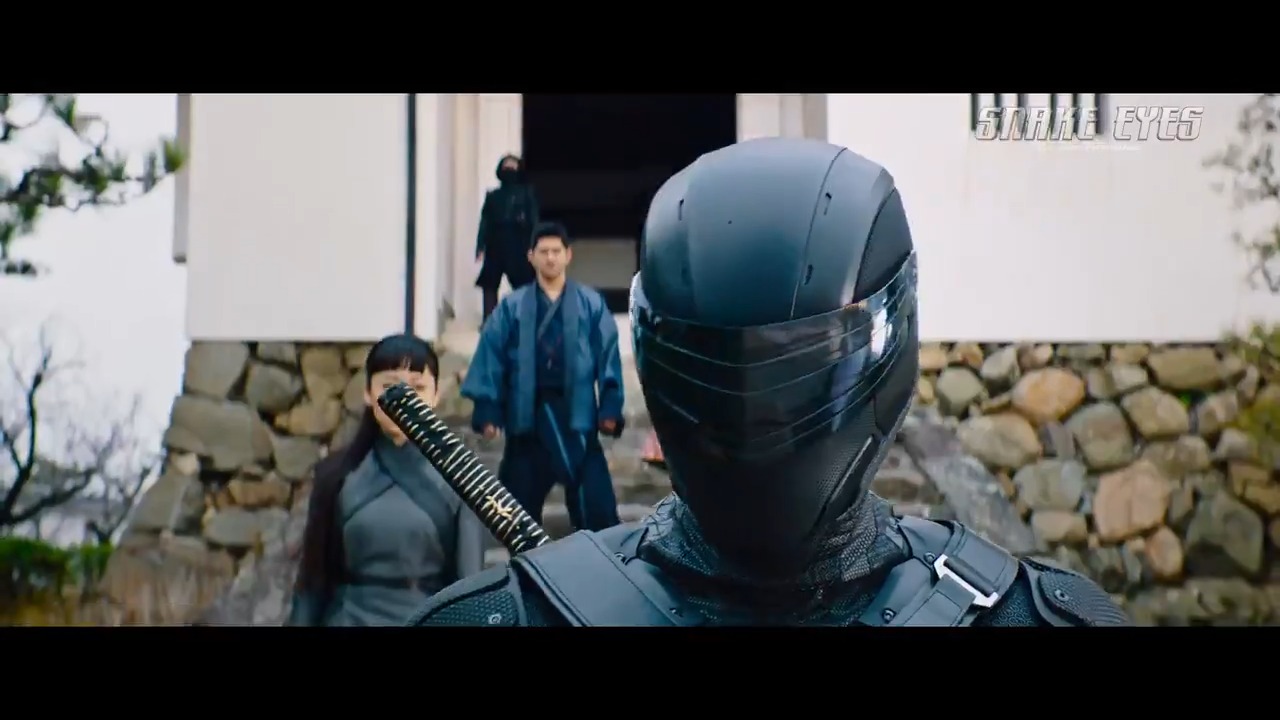 All month long, IGN Premiere is spotlighting some of the biggest upcoming releases in entertainment. Today, we have your first action-packed scene from Snake Eyes: G.I. Joe Origins, opening only in theaters July 23.
Snake Eyes: G.I. Joe Origins does what no G.I. Joe movie has done before: show the adult Joe's unmasked face and have him speak. Consider it then Snake Eyes Begins, as the story explores how this (so far unnamed) man -- played by Henry Golding -- became the silent, masked ninja fans of the G.I. Joe franchise have loved for four decades.
In this exclusive clip, Snake Eyes first learns of the existence of the G.I. Joe task force. As established in the previous two G.I. Joe movies, which this new movie is not connected to, the Joes are a global spec ops unit (as opposed to the "Real American Heroes" of animated TV and comics fame).
The scene, which you can watch via the player above or the embed below, features Ready or Not's Samara Weaving as Major Shana O'Hara, aka G.I. Joe codename Scarlett, kicking the ever-loving crap out of a Cobra operative as Snake Eyes, Storm Shadow (Andrew Koji), and Akiko (Haruka Abe) watch remotely.
Golding told IGN during a one-on-one Zoom call last month that the Robert Schwentke-directed movie will see Snake Eyes forge relationships with both Storm Shadow (Andrew Koji) and Scarlett, but that the character is a lone wolf with no attachments when the movie begins.
"The only relationship that Snake Eyes, when we pick up with him, is his own. He is a complete loner. Hes been on his own for the majority of his life, up until the point where we pick them up in the movie. And so, his motivations, his goals are solely for himself," Golding explained.
Golding also said Snake Eyes will live up to the "G.I. Joe Origins" part of its title as the movie explores "the relationships that blossom through his journey to Japan, through learning about the Joes."
"Scarlett acts as the agent between the Arashikage [clan] and the Joes, and there is a preexisting relationship between the two. Cobra plays a fairly large part in the bigger picture of this, of this movie, especially," Golding revealed. "You need an entire movie to be able to explain the complexities and the relationship between Cobra and GI Joe. This isnt the movie its concentrating on. ... This is the kickoff to the rest of the G.I. Joe universe. So if we didnt leave more for you to yearn for, we wouldnt be good storytellers."
Top Tweets About The Story