Harry and Meghan's demands could create 'chaos' at Charles' coronation.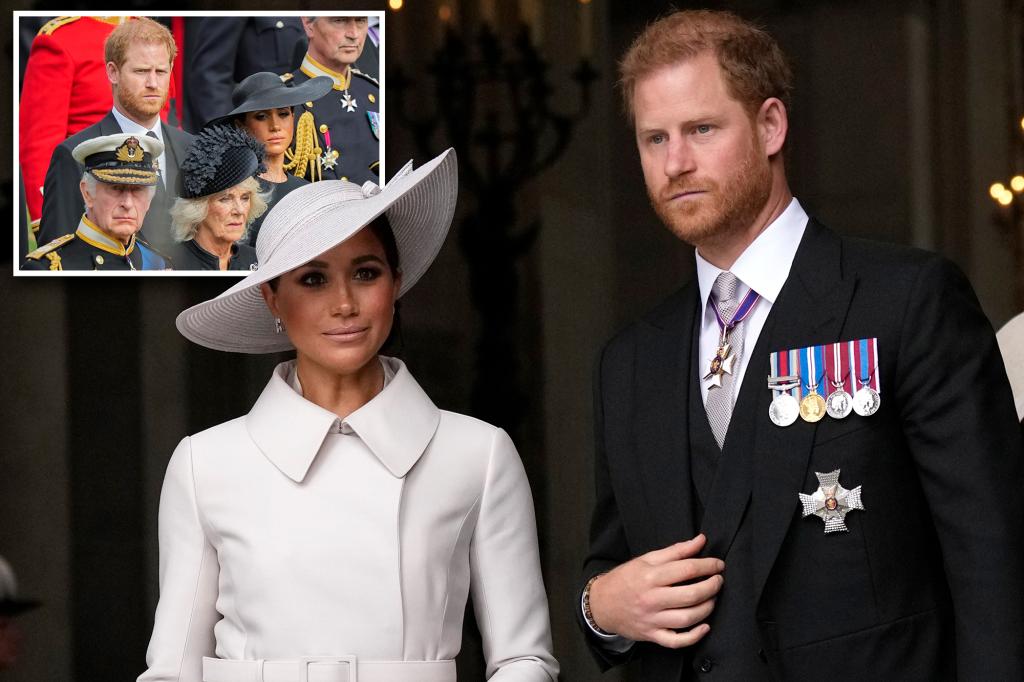 Prince Harry and Meghan Markle are allegedly demanding a place on the Buckingham Palace balcony during King Charles' coronation — and an acknowledgment during the festivities of their two young kids, according to a report.
The Duke and Duchess of Sussex — who recently received their invitations to the May 6 ceremony — are still mulling over whether or not they will make the 5,459-mile-long trip.
Harry and Meghan are mainly concerned at the role for their kids — Prince Archie, who will turn 4 the day his grandfather is crowned king, and Princess Lilibet, 1, a source close to the palace told OK! Magazine.
"The palace is trying to wrap up negotiations as quickly as possible because they can't go right up to the wire. It could lead to chaos," an insider told the outlet.
"It's also Prince Archie's birthday on Coronation day so they would like some kind of nod to that at a lunch or drinks reception. Even if it's just a happy birthday mention."
The absence of the two youngsters from the event had "never been a bone of contention," according to the source, because of the "restlessness and tantrums" typical of small children.
Harry and Meghan are also reportedly pushing to be included on the Buckingham Palace balcony on the big day — a royal protocol reserved strictly for working members of the royal family only.
Charles is set to be formally crowned on May 6, a date fans believe was chosen specifically to cause a conflict for the Sussexes and Archie's birthday.