'Squid Game' Reality Show Sees Medics Called for Frozen Players Affected by Cold Snap.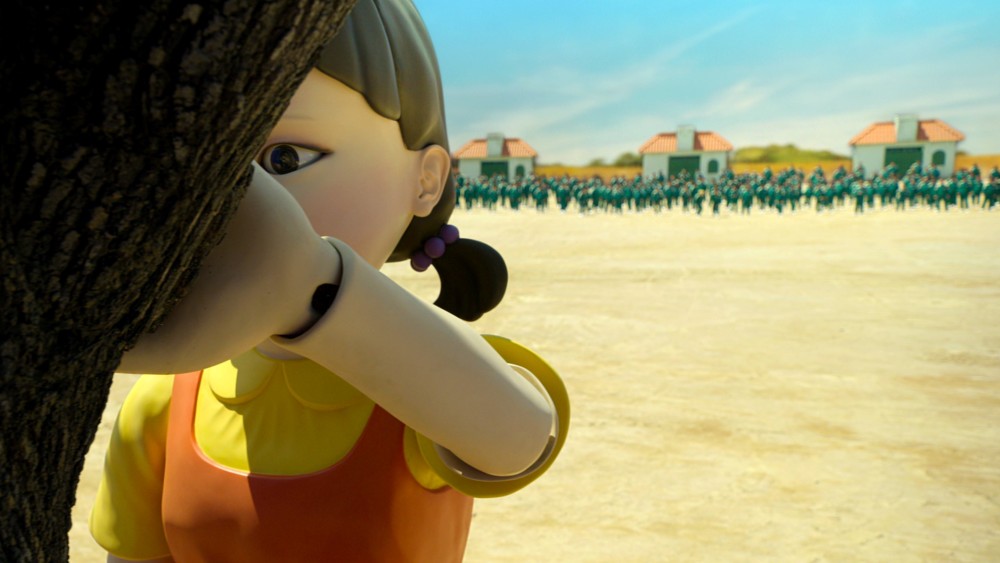 A small number of contestants on reality show "Squid Game: The Challenge" needed medical attention on Monday after a sprawling game of "Red Light Green Light" played during Britain's ongoing cold snap proved to be a shock to the system.
Fewer than five players are understood to have required medics on the set of the new Netflix show. While one contestant is believed to have injured their shoulder after accidentally running into a wall, others were treated for mild ailments.
The players were among 456 contestants taking part in "Red Light Green Light," which is also known as "Statues" depending on where you grew up. In the game, you have to make it across a finish line while remaining completely still when a person who's "it" turns around to survey the players. If you're found to be moving, you're out. The game was a centrepiece in "Squid Game," where a giant, killer doll swivelled her head around and fired gunshots to eliminate players who were moving. It was the first game on the drama, and particularly effective as unsuspecting players had no idea they'd be killed off if they lost the game.
The unscripted game show, which was first announced by Bela Bajaria in June 2022, is based on the streamer's hit 2021 Korean drama. Filmed across two studios in the U.K., producers Studio Lambert and The Garden have cast 456 contestants from around the world to compete in various challenges based on the Korean children's games featured on the show, as well as new games. The winner receives a $4.56 million (£3.7 million) cash prize.
On Monday, which was the show's first day of production at Bedford's Cardington Studios, north of London, temperatures reached a low of zero degrees Celsius. Although the game was filmed in the former airplane hangar, which is enclosed, the gigantic space was likely to be extremely chilly given the outside temperatures. While the players — many of whom aren't used to British weather, nor the realities of TV production — are believed to have received hand warmers and thermal underwear for their day of filming, there's no doubt the cold would have made it even more challenging.
British tabloid The Sun, which first reported the news, spoke to players who had been eliminated from the show. "Some people couldn't move their feet because it was so cold," the source told The Sun. "You could hear someone yell 'medic' and the crew would rush on. We ended up standing there for 30 minutes between takes."